With more than a quarter million dollars raised through its already multiple times over-funded Kickstarter campaign, Pulse has attracted hundreds of videographers and enthusiasts alike who already pledged a sum and supported the project. According to its creators, Pulse is the most powerful way to control your camera from your smartphone and one of the smartest time-lapse products available on the market to date.
In a nutshell, it's a Bluetooth device that plugs into your DSLR or mirrorless camera through a USB port and links up with your smartphone. Pulse is lightweight, has a slick design, a range of up to 100 feet and puts the overall control of your camera literally in your hands. We've seen many similar applications so far, but this one, in particular, seems to be the perfect fit for all DSLRs and mirrorless cameras available on the market these days. And, because it connects through the USB port rather than the trigger port, it gives you control over the video functionality of your camera as well.
Furthermore, the Pulse app is free for both iPhone and Android devices. It not only gives users the ultimate control over the camera but it's also designed in a way to avoids common problems such as low battery or buffering time. Another great feature is  the ability to control up to three Pulse-equipped cameras at once – all from the same smartphone. This is especially useful for situations when you are using multiple cameras and want to get good coverage by controlling all units simultaneously from one smartphone.
Pulse's Exposure Ramping is the next feature worth noting as it allows users to ramp ISO and shutter speed so that they can capture day-to-night transitions without having to touch the settings of the camera. Unlike shooting in Aperture or Shutter Priority, Exposure Ramping keeps the camera in manual mode so that your photo's EXIF-Data is written properly for LRTimelapse workflows and you can easily get a shot as the following one.
Day to Night Sequence from Alpine Labs on Vimeo.
Overall, Pulse seems to be the ultimate trigger being a natural extension of your camera's aesthetic and function as the creators claim. It seems like the ultimate product that could handle various projects from day-long time lapses, hyper lapses to shooting scenarios where remote control of your camera is the only viable option. As expected,  image preview is also available providing thumbnails on your phone every time you take a photo.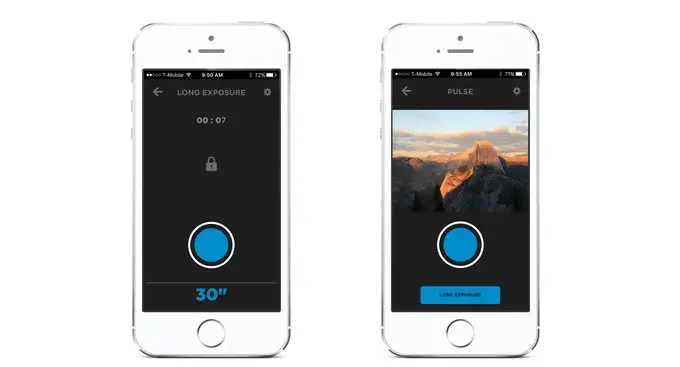 The only real drawback is that for the moment Pulse doesn't fully support Sony cameras, as when tethered via USB they will not allow images to be saved to the memory card of the camera. Pulse will set you back $100 and it's expected to ship in April next year. To claim a unit or learn more about the project visit the official Kickstarter Page of Pulse here.
[via: Redshark News, source: Kickstarter]
Claim your copy of DAVINCI RESOLVE - SIMPLIFIED COURSE with 50% off! Get Instant Access!