Editing video on your mobile device certainly isn't the most practical solution out there, but it's definitely good to have it when you need it. So, if you are an Android user you can now download the free version of Adobe Premiere Clip as it's finally available for all Android smartphones in the Google Play Store.
All in all, Premiere Clip is a powerful editing app that's suitable for beginners as well as more experienced editors looking for a way to create sequences on the move. Thus, you can not only create and edit videos entirely on your smartphone, but you can also send the montage directly to Premiere Pro CC on your desktop machine and finish what you have started. You can do it in a few fast and easy steps, and here's how.
Additionally, Premiere Clip for Android comes with all the great features that the iOS users of the app already have access to such as an automatic creation of shareable videos synced to the beat of a music track, changing the start point of your audio so you can pick the most suitable part you want, two-finger drag on the preview screen slip editing, ability to add motion to static images, social media integration and more.
As for the editing, you can now choose between Automatic and Freeform project options. The former mode is the perfect fit for situations when you want to complete your edit as quickly and seamlessly as possible as the app will take care of editing and mixing the clips you pick and will also sync these with your favourite audio track.
Once the edit is completed you can adjust the start point and the pace of transitions, or re-arrange media, the choice is all yours. If you can't initially find the most suitable music track, you can choose from a handful of royalty-free songs that are available along with a decent library of visual effects along with a Smart volume option that is also another handful add-on to the app features.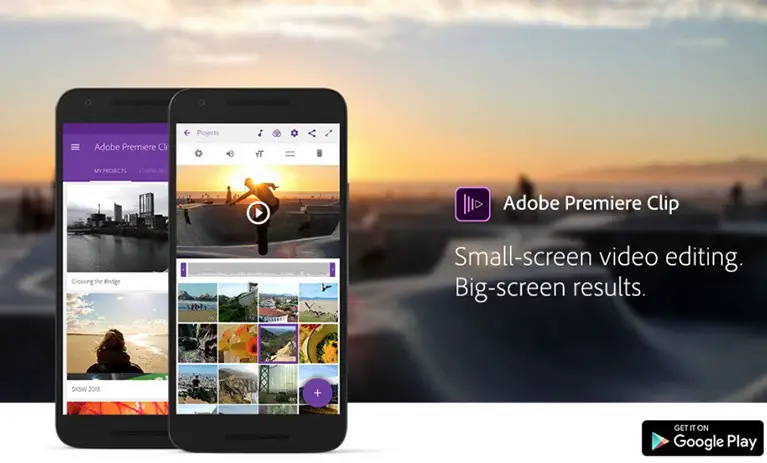 If you are still not pleased with the results you can toggle the Freeform mode where you will be able to customize your edit even further by applying additional trimming, custom looks, smart audio effects, and more. You can even send your project in Premiere Pro CC where you will find every single cut of your edit in Premiere Clip.
Even the beat markers on your audio track will be displayed accordingly so you will be able to continue editing from the point where you left the mobile app. For more advanced editing, though, you will need a subscription in order to sync and move Premiere Clip edits to your desktop, where more advanced tools and techniques are available at your disposal.
[source: Adobe]
Claim your copy of DAVINCI RESOLVE - SIMPLIFIED COURSE with 50% off! Get Instant Access!