With all the new 4K cameras out this year, there isn't a shortage of toys I'd want to play with. But the one I recently got to shoot with is anything but a toy. A few weeks ago, I had the opportunity to shoot with one of the first Canon C300 Mark II demo units that my local reseller – Visual Impact in Teddington received. I was only given it for a few hours literally one afternoon in late November and had to think really quick on my feet of what I was going to shoot with it. I didn't want to go film ducks and swans in nearby Richmond as I've already done this so many times, so I decided to do a quick docu-style promo for my local barbershop. You can see it below, plus my thoughts on using the Canon C300 Mark II for the first time.
Dapper Barbershop – Shot on Canon C300 MKII in 4K from 4K Shooters on Vimeo.
Shot with available light in a couple of hours. I got a chance to test the Canon C300 Mark II for an afternoon (thanks to Visual Impact in Teddington for the opportunity) and shot this quick promo for my local barbershop – Dapper in Teddington, Southwest London. All handheld except for the interview bits, which were on sticks. I shot in UHD at 25p for all except for the slow-motion, which is at 100fps and in cropped 1080p.
The UHD footage turned out really well I think. I did use the Auto-focus for some shots towards the first part, and I found it to be quite responsive as long as there isn't such a sharp change in distance between DOF of the background and foreground. With that said, it did take some time for me to warm up to it, as I shoot almost exclusively manual focus only, but it's great to know that AF works so well on the C300 MKII.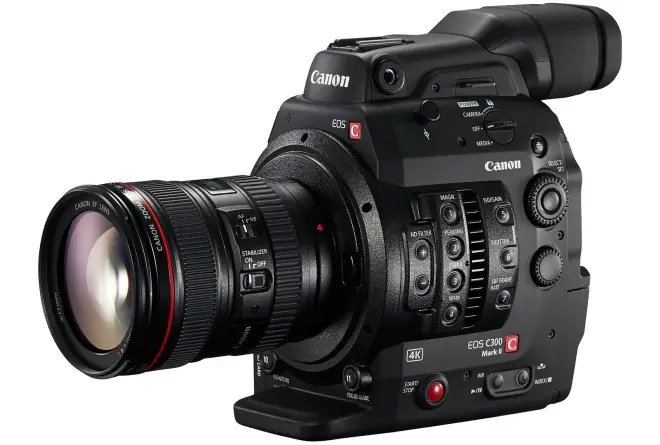 I had to move really fast and ended up using only the Canon EF 24-105mm f4.0L zoom for the whole shoot. The barbershop is small, and I found the focal length range to be just perfect for more confined environments. ISO is all over the place – from 640 to 3200 in some shots.
The slow motion bits were hit or miss – some were quite noisy, but I didn't find the crop too annoying. Would have been great to have a full baseband read off the sensor in super slow motion, but anything above 50p is cropped in about 2.2x compared to Full-frame. I did however rely only on the tungsten-ish fixtures at the shop and the ambient daylight from the window, so WB was all over the place.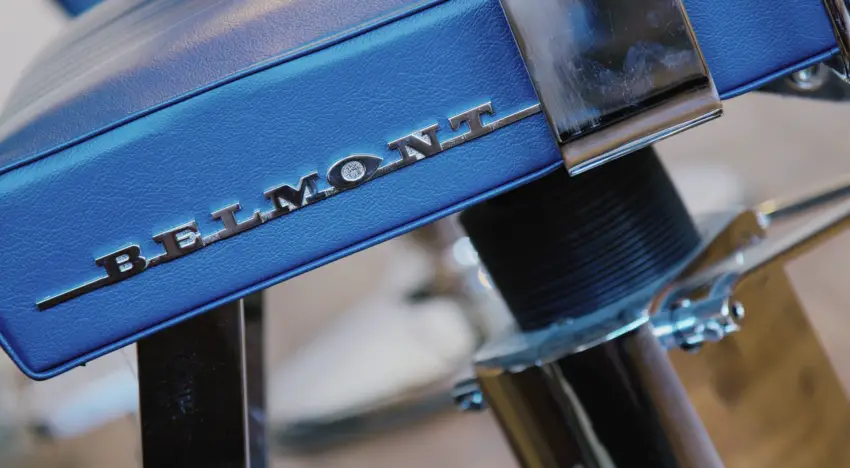 All in all, I am very happy with how this really quick and off-the-cuff "docu-style" shoot turned out with no lighting or prep whatsoever. Even though the camera feels heavier than the original C300, it's just a beast when it comes to what it can do. You have a multitude of resolutions from 4K to 2K and Full HD, as well a really robust choice of codecs including the new XF-AVC 10bit 422 and 10bit 444 in 2K as well as 2K in 12bit 444 internally – a codec that VFX and colourists will love.
The body of the camera is more solid and a bit more bulkier than the predecessor one, but it has to be in order to harness all these new features. The viewfinder is quite clear and sharp, although not super high res as a Zacuto Gratical HD for example, but nonetheless a very usable one. Unlike some shooters, I am quite fond of the way the LCD screen can be tilted and used in front of your eyes when going handheld and the Canon waveform is one of my favourites, I definitely prefer it over the one on the Sony FS7 for example.
The new focus assist tools are very handy, as well as the ergonomics – all the buttons for major functions such as Zebra, Peaking, Waveform and Focus magnification are right there at your fingertips. They can also be illuminated for when shooting incognito in a very dark location – a feature that may seem small, but I can see it being a life-safer in a documentary situation or an ENG shoot. Here's a breakdown of what I used on this shoot:
Shot on the Canon C300 Mark II
Lens: 24-105mm f4.0L IS Zoom – mostly shot at f4.0
Varying ISO's from 640 to 3200
UHD (3840 x 2160) 25p
Canon LOG – Cine Gamut
Slow-Motion at 100fps in Full HD
Audio: COS-11D lav mics, Sennheiser G3 wireless system
No noise reduction or sharpening in post.
Basic colour correction in Premiere Pro CC 2015
Lumetri LUT – Blue Intense with some basic saturation, contrast and colour adjustments. Exported as 1080p file for Vimeo.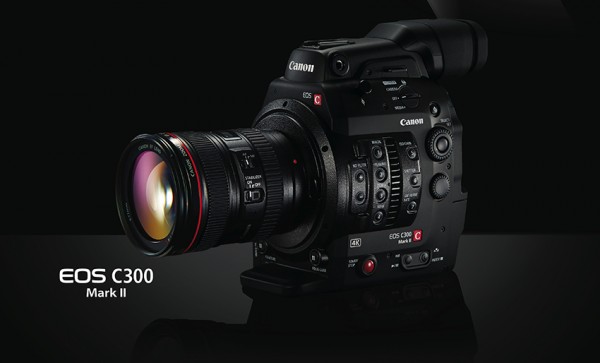 Canon C300 Mark II Features and Highlights
Super 35mm CMOS Sensor
4K,1920×1080 60/50i, 23.98/25p True 24p
Canon XF AVC H.264 Codec
BT.2020 Built-In Support
Expanded Bult-in ND filters
EF Lens Mount
with Dual Pixel CMOS AF
Rotating 4″ LCD Monitor
2x 3G-SDI Output, 2x SLR Inputs
2x CFast Card Slots
Timecode I/O, Genlock In & Sync Out
Canon Log 2 Gamma
To me the Canon C300 Mark II is all worth it if I was in the market for a no-nonsense all rounder Professional Super 35 camcorder and I had stacks of Canon EF lenses. Buying into a high-end Canon Cinema EOS range camera, which the C300 II definitely is, comes not just with a higher price tag, but also with the convenience, reliability, colour science and easy of use that is something any cinematographer or video producer can appreciate.
The Canon C300 Mark II certainly isn't cheap, but that doesn't mean (at least in my opinion) that it isn't worth it. To me, the C300 II is a beast of a 1080p and 2K camera – no other camera in this price range $15K-ish has 2K 12bit 444 internal recording and Canon's colour. And there's more to it than just codecs and numbers – it's the little things that I like – the way the menu is structured, the natural and tactile feel of the buttons, the feel of the viewfinder when you press it against your eye…
Yes, it is limited to 30p in 4K, and the super-slow motion isn't perfect – it can get noisy and there's also a crop penalty, but overall as a production ready Super 35 machine – the C300 Mark II is a force to be reckoned with. I just can't wait to get another chance to shoot with it and explore the rest of the codecs, resolutions and features.
To be continued…
Claim your copy of DAVINCI RESOLVE - SIMPLIFIED COURSE with 50% off! Get Instant Access!