Panasonic released the DVX200 4K camcorder just a couple of months ago in the Fall after months of anticipation after the somewhat surprise product announcement at NAB 2015. I had a chance to shoot with the DVX200 on a couple of occasions and got some nice results. Unlike other fixed lens 4K camcorders, the Panasonic DVX200 features a large CMOS sensor (Four Thirds type) producing a dept of field much akin to the GH4. The camera also features V-Log L flat picture profile as well as a variable frame rate for up to 120fps, which produces some lovely slow motion.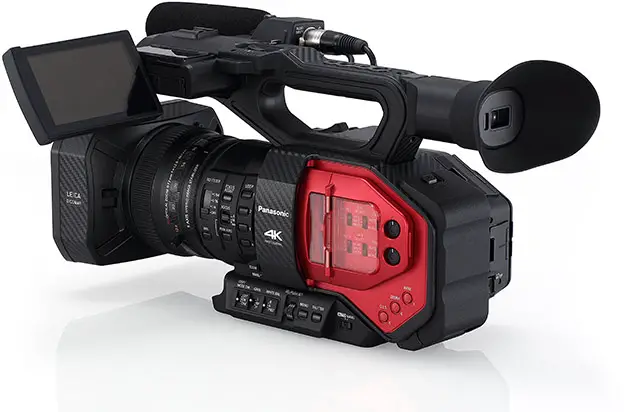 However, upon release the camera had some issues with the Scene presets not representing accurate colours, and an overall not-so-stellar quality out of the box when shooting in the built-in picture profiles other than V-Log L. However, fear not, as Panasonic has just announced the immediate availability of Barry Green's A Guide to the Panasonic AG-DVX200 Camera, a 260+ page comprehensive reference e-book for customers and users of the new AG-DVX200 4K large-sensor, 4/3" handheld camcorder.
Barry Green is no stranger to Panasonic cameras having also released other similar guides and being one of the most valuable frequent contributors and moderators to the DVXuser.com filmmaking community. His input and advice has been invaluable over the years. When I owned an AF-101 back in the day, Barry's AF101 Guide was always in my camera bag and I found myself referring to it plenty of times. This is definitely a must have guide for any DVX200 shooters.
I do not own a DVX200, and when I used the camera I shot only in V-Log L, but for quicker turnarounds I'd prefer a scene profile. I am really glad to see Barry's DVX200 book finally released. You can read more about it below from Panasonic.
Here's some of my videos I've shot with the DVX200:
October – Panasonic DVX200 4K Test Footage V-Log L: Part 1 from 4K Shooters on Vimeo.
October – Panasonic DVX200 4K Test Footage V-Log L: Part 2 from 4K Shooters on Vimeo.
A Guide to the Panasonic AG-DVX200 Camera is an interactive digital book examining all the DVX200PJ's features, settings and modes, as well as tutorials on some of the most common situations users will face.
The book demystifies the functionality of all the DVX200PJ's features, and explains when and why to use specific settings for best results. An extensive section of tutorials and essays covers a range of subjects from the simple to the advanced, including explanations on the benefits of 4K, working with the camcorder's variable frame rates, using its VLOG-L mode, and how to use the waveform monitor and vectorscope. The full-color, 260+-page book has an abundance of photos, screen-shots and video examples of menu functions.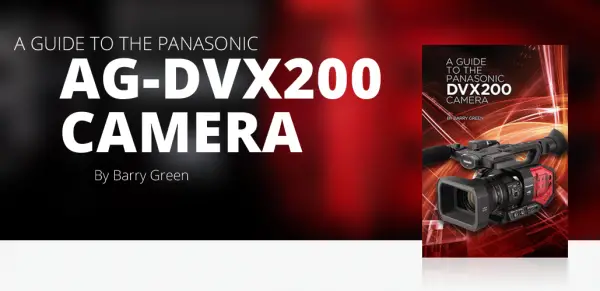 Barry Green is an Emmy®-award-winning producer with four Emmy nominations for writing and producing television commercials and public service announcements. His technical background includes 13 years as a professional computer programmer and producer for Westwood Studios, creating some of the most popular video games in history.
Greenwrites and produces award-winning corporate and industrial films, commercials, screenplays and films for Fiercely Independent Films Inc. and tours extensively as a public speaker and instructor. He also serves as partner and moderator for www.DVXUser.com, one of the world's largest online communities for filmmakers, shooters, and content producers of all types.
The book can be downloaded free at http://info.panasonic.com/dvx200-ebook.html.
Claim your copy of DAVINCI RESOLVE - SIMPLIFIED COURSE with 50% off! Get Instant Access!