Well, Christmas may be over, but now is certainly the best time of the year for DSLR shooters who want to step up to a Super35 camcorder and get more bang for their buck! Of course I am talking about some sweet deals on the venerable Canon EOS C100 Super35 camcorder, which packs quite the punch considering the fact that now you can get one for the same price as a 5D Mark III DSLR!
Canon are doing a whopping $1,500 off their entry level Canon C100, which is now $2,499 for the non-DAF version, and the version with the Dual-Pixel AF upgrade for just $3,000. To sweeten the deal, and for those a bit strapped for cash, Canon are also doing a 2 year 0% Finance on the camera as well.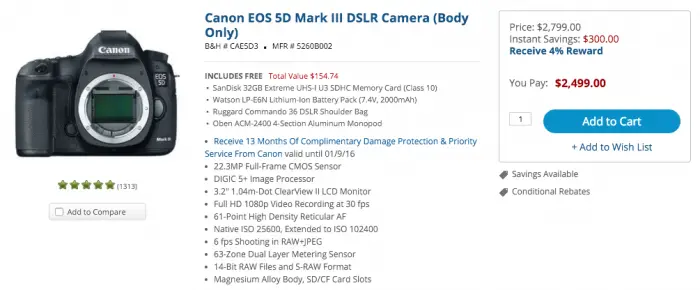 Canon EOS C100 Features
Super 35mm 8.3MP CMOS Sensor
EF Lens Mount with EF Contacts
HDMI Outputs an Uncompressed 8bit 4:2:2 Signal
Dual SDHC/SDXC Memory Card Slots
ISO 320 to 80,000
In-camera noise reduction (native recording only)
Wide DR and Canon Log Gamma
Reduced Rolling Shutter Skews
Built-in ND Filters with Manual Controls
Two XLR Audio Connectors
Peripheral Illumination Correction
The benefits of shooting video with a proper camcorder such as the C100 over a DSLR designed primarily for stills like the 5D Mark III is evident – you have dual XLR pro audio inputs with full manual control, built-in ND filters, a convenient hand grip, Super 35 chip, less rolling shutter skew and on and on. Sure, there's those folks out there who'd say – Magic Lantern Raw, and that's true – the 5D mark III is a beast of a camera, no doubt about it – but when it comes to doing professional video work and showing up at a client – I'd take a camcorder like the C100 any day. It just makes my job a lot easier.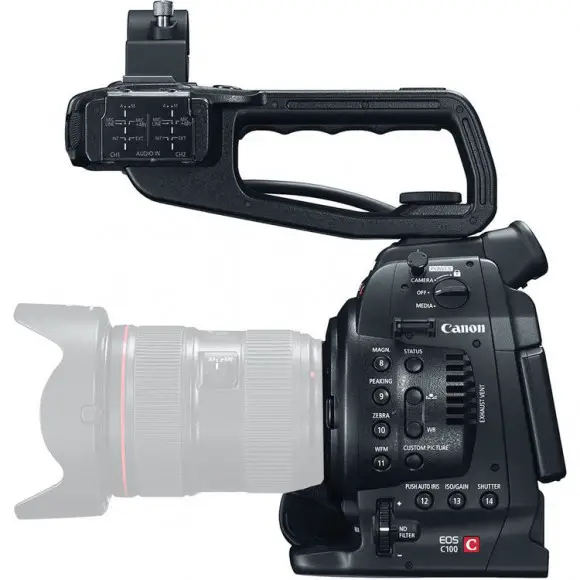 As someone, who used to one a C100 some time ago, I can only say it was a really awesome camera. It had everything I needed for low-budget corporate and docu gigs – built-in NDs, Super35 CMOS chip, clean images at high ISO's, dedicated buttons for Peaking, Zebras, Waveform right at your fingertips and it takes all my native Canon EF lenses. Combine it with the Canon EF-S 17-55mm f2.8 IS lens and you have a rock-solid run n' gun camera.
Sure, some of you might say, but it's a three year old camera and there is a Canon C100 Mark II already out. The good news is that the Canon C100 Mark II is also getting a really chunky discount of $1,000 – you can grab a Mark II (which includes the DAF upgrade natively) for just $4,499.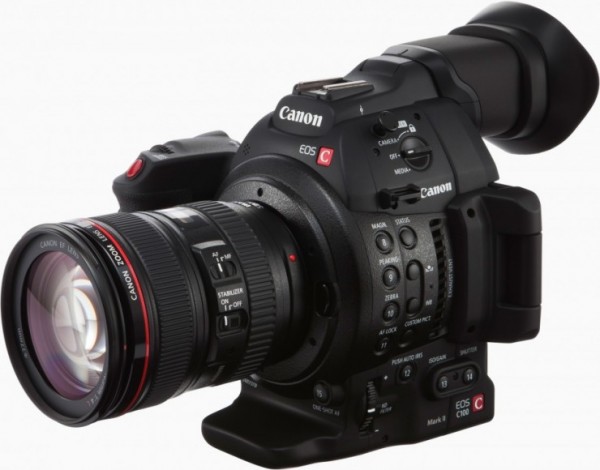 Canon EOS C100 Mark II Highlights
Super 35mm 8.3MP CMOS Sensor + EF Mount
1920 x 1080 at 60p (Slow-motion)
Built-In Dual Pixel CMOS AF Hardware
AVCHD (35Mb/s) + MP4 Recording
Dual SDHC/SDXC Media Card Slots
HDMI Output with Timecode & Canon Log
ISO 320 to 102,400
Canon Log and Wide DR Gamma
Two XLR Audio Connectors
Built-In 2.4 GHz & 5 GHz WiFi Capability
The Canon C100 Mark II is definitely more expensive and was even more expensive when it was announced not that many moons ago, and with the lack of any sort of 4K recording and even 8bit 422 0n board – a lot of people including myself were too quick to dismiss it on spec.
And therein lies the problem – it's easy to deceive oneself by looking at a spec sheet – but using the camera, looking through the viewfinder and pressing record, then looking at the images is a whole another ball game. The Mark II bumps up the bit rate to 35Mb/s (but still at 8bit 4:2:0) while getting a better viewfinder, higher ISO, 1080/60p slow-motion and Wi-Fi. And now with the latest discount, the Mark II becomes even more attractive than ever before.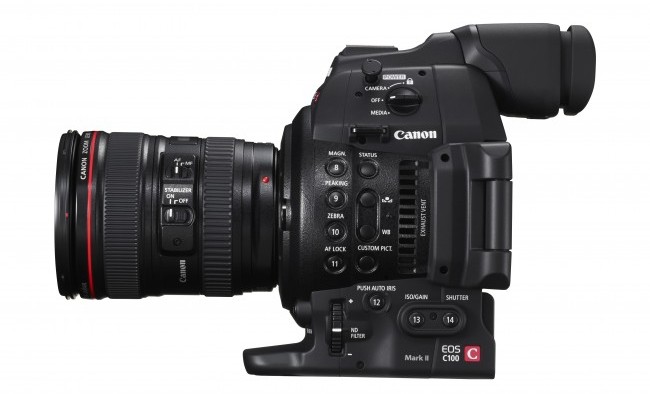 For those who are looking for a decent low-budget corporate workhorse or a great B-cam to their Canon C300, and are not too fussed about having a 4K recording option, both the C100 and the C100 Mark II are superb choices that put into question why in 2015 anyone would by a 5D Mark III for video use.
Canon EOS Cinema Deals
Canon EOS C100 Body Only – $2,499
Canon EOS C100 + DAF Body Only – $2,999
Canon EOS C100 Mark II Body Only – $4,499
Canon C100 II + Atomos Ninja 2 Kit – $4,599
Canon EOS C100 Mark II with 24-105mm f4.0 – $4,999
Claim your copy of DAVINCI RESOLVE - SIMPLIFIED COURSE with 50% off! Get Instant Access!