CES 2016 has been quite the ride so far, with Nikon announcing not one, but three new cameras, one of which a 360 degree VR beast in addition to a behemoth Full-Frame Nikon D5 with 4K video recording capabilities. Zeiss got into the smartphone game with their brand new range of lenses for the iPhone 6/6s, and even Kodak got on the bandwagon and out of the blue announced a brand new Super 8 Film camera for the first time in 30 years! And while CES has been mostly about the latest in UHD, 4K and even 8K display technology such as OLED and bezel-less gigantic TV's, phones, and other high tech wearable gizmos and drones, the post-production and computer hardware side of things seems to take a back seat.
However, there were a few interesting announcements such as the one from OWC, which are bringing out a Dual-Drive RAID with USB 3.1 – the newest connectivity standard for PC's, which doubles the transfer data rate to 10Gbps – twice more than the current USB standard. Sadly, not many PC's have USB 3.1 compatible ports on their motherboards and expansion cards yet.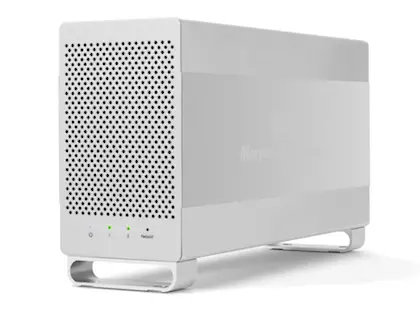 OWC's Mercury Elite Pro Dual, is a hardware RAID storage solution featuring high speed USB 3.1 Gen 1 and 2 x FireWire 800 ports.
Designed with video creators and other content professionals in mind, the Mercury Elite Pro Dual maximizes the full potential of two 7200 RPM 3.5″ hard drives in capacities up to 12.0TB. The Mercury Elite Pro Dual ships configured in RAID 0, achieving sustained speeds up to 390MB/s.
Mercury Elite Pro Dual Highlights
USB 3.1 Gen 1 (USB 3.0/2.0 compatible) and dual FireWire 800 connectivity
Up to 12.0TB storage featuring 7200RPM hard drives
Transfer speeds up to 390MB/s
Aluminum enclosure with quiet fan cooling
Drive and Activity Status LEDs
Ships in RAID 0 for the fastest out-of-the-box performance
Onboard, user configurable support for RAID 0, 1, SPAN and Independent modes.
In addition to RAID 0 for maximum performance, users can easily switch to any of three other modes via a rear-located dial. Additional modes include:
RAID 1 – writes the same information to both drives in real-time for virtually instant data redundancy
SPAN – combines both drives into a single, larger volume
Independent Mode – each drive will mount separately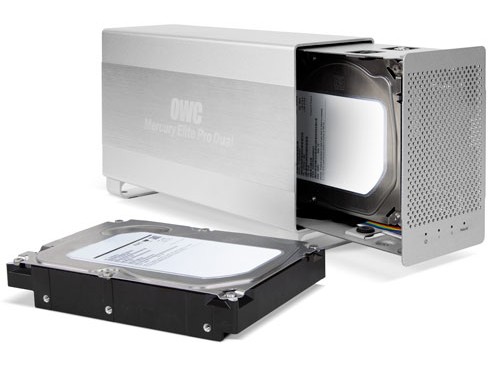 The Mercury Elite Pro Dual utilizes both high speed USB 3.1 Gen 1 and two FireWire 800 ports to offer the connectivity and versatility to work with other existing equipment. A heat dissipating, brushed-aluminum chassis with a variable-speed fan delivers cool, quiet operation. In addition, drive activity LEDs provide an instant snapshot of RAID status, and intelligent power management conserves energy and reduces wear by automatically spinning down the drives when inactive.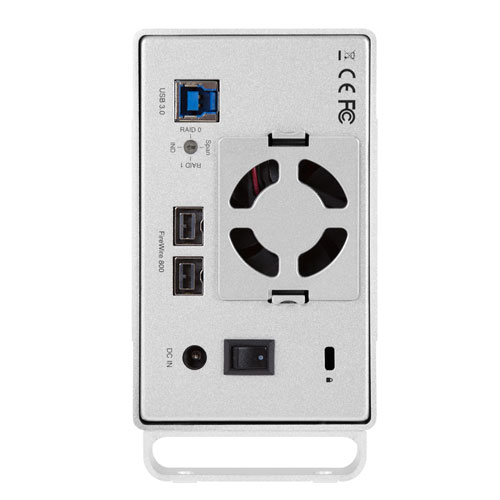 The OWC Mercury Elite Pro Dual is available now at MacSales.com and other authorized resellers. Seven professional grade models are available:
[via OWC]
Claim your copy of DAVINCI RESOLVE 16 - SIMPLIFIED COURSE with 50% off! Get Instant Access!