If you are a loyal fan of using Final Cut Pro for all your video editing projects, we have some fabulous news for you. Motion Array has just released FCPx Plugins to give you a plethora of easy-to-use, professional-grade plugins and templates for just about every aspect of your video project.
Creating a video post for your social media channel? Final Cut Pro delivers spectacular title templates to catch your viewers' attention. Editing a marketing video for a new product release? Check out the logo templates available in Final Cut Pro that will bring your branding to the next level. Releasing an independent film? Grab some Final Cut Pro template overlays and transitions to incorporate some snazzy effects.
Are you as psyched as we are?
Final Cut Pro Plugins, Templates, & Transitions from Motion Array on Vimeo.
What You'll Find in Our Final Cut Pro Library
It's tough to share all that we've got going on in our new Final Cut Pro plugins & templates library because it changes every day. We are adding new templates and creations as quickly as we can build them, so you can grab and go. To give you just a taste of what we've got going on, here are the general categories you can peruse.
Let Us Be Your Video Production Partner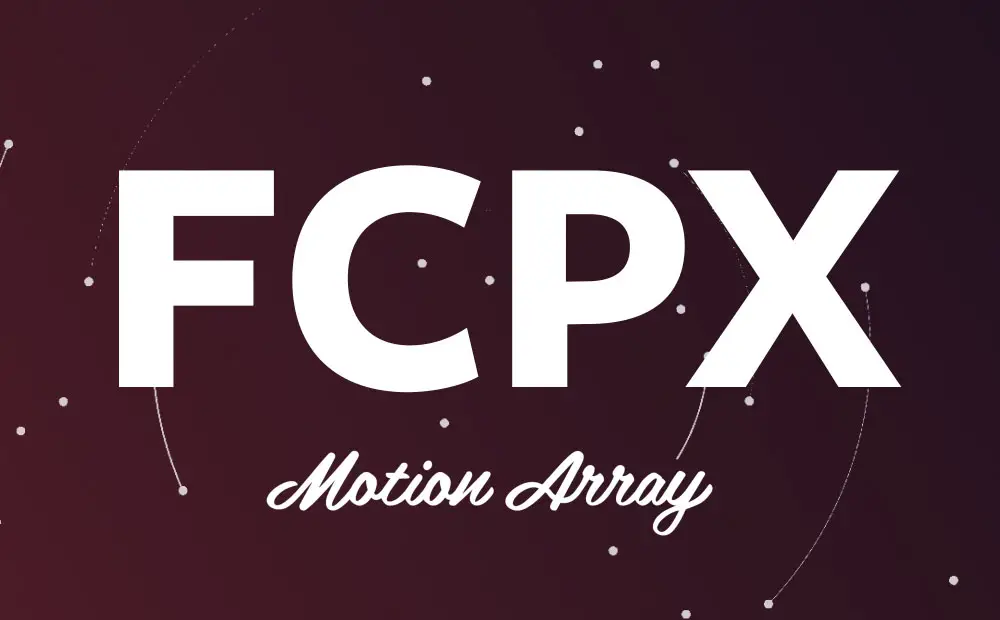 Our team at Motion Array makes it our business to bring post-production editors like you easy-to-use tools and templates every day. We understand that video production is becoming a high-demand, high-stress industry with the explosion of video needs from every corner of the online world. That's why we continue to release new offerings like Final Cut Pro products. We want to be your video production partner.
Although it's a new release, Final Cut Pro is growing by leaps and bounds, and we're adding new downloads every day. When you sign up, you can access more than 160,000 products for your post-production toolkit including stock videos, royalty-free music, and sound effects.
We want to invite you to join the Motion Array community to check it all out. Sign up for a membership, and you'll have access to unlimited downloads of video templates, royalty-free music, and stock footage for your projects. In addition, enjoy open access to exclusive Premiere Pro plugins, an easy-to-use Portfolio builder to showcase your video projects, and a great way to find out what your clients think through the Review feedback platform.
We know that video editors need to balance the demands of their projects against time and money constraints. Our team wants to help make your video production life easier, faster, and more productive without losing an ounce of professional quality. Take a few minutes and stop on by to see our latest, greatest offering in Final Cut Pro templates.
When you're ready to embark on your next professional video project, simply log in and you'll have everything you need at your fingertips!
Claim your copy of DAVINCI RESOLVE - SIMPLIFIED COURSE with 50% off! Get Instant Access!