While some people are still wondering whether investing in a 4K display is worth it, the Asian electronics giants Hisense and LG seem to be making quite a splash by unveiling their first consumer Full Ultra HD 8K 98-inch TVs. The Hisense MU9800U model boasts a whopping 7680×4320 resolution providing the latest ULED 3.0 technology that is reported to have indistinguishable black levels and exceptional life-like colours for the ultimate viewing experience.
The MU9800U features the latest ULED technology that is based on dynamic backlight control, local dimming and a wide color gamut to improve the viewing experience. The TV set also provides a High Color Gamut covering the ITU Rec.709 colour space at 150% and the ITU Rec.2020 specification at 80%. The model also has 600 micro dimming zones. Due to the implemented Micro dimming software, the unit instantly adjusts to lightness and darkness of a frame by adjusting individual cells.
LG, on the other hand, has also joined the party by announcing its first production-ready 98-inch 8K Super UHD TV the model UH9800 that will even come out this year. As the company claims, the LG SUPER UHD TV will feature LG's most advanced LCD/LED picture quality ever, with expanded color capabilities, advanced picture and sound-enhancing features including high dynamic range and LG's alluring Flat ULTRA Slim design. The IPS panel of the LG UH9800 is capable of displaying not just HDR content but also covers Rec 709 and DCI color standards at 125% and over 90% respectively.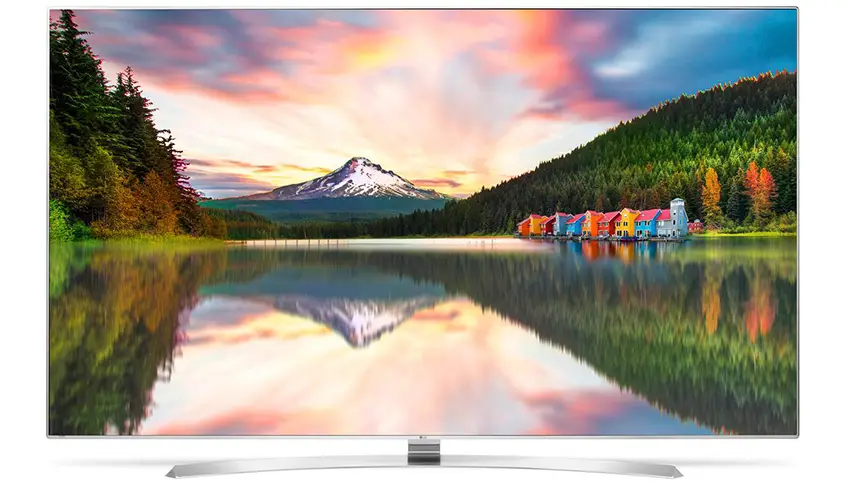 Currently, it's still unclear what type of content one will watch on either of the TV sets, besides the few 8K YouTube videos we can all access online. Considering the fact, that most of the tech nerds would almost instantly consider these announcements as just another excessive marketing trick it's really unclear how these units will currently justify their existence, not to mention the insane price tags they probably would come with.
Whatever the case, only time will tell whether 8K would reach a point when it would become an industry standard or the "next big thing", but given the fact that there are already some 8K cameras out in the wild, these announcements shouldn't be considered only as another venturesome attempt of the manufacturers to stay ahead of the pack.
There are not confirmed release dates or prices related to these units yet, which likely means we won't see these at the local tech store anytime soon, but it's definitely exciting to know where the industry is heading and where it will presumably be three-four years from now.
[via: Wolfcrow, source: Fudzilla]
Claim your copy of DAVINCI RESOLVE - SIMPLIFIED COURSE with 50% off! Get Instant Access!