All GoPro Hero4 Silver and GoPro Hero4 Black shooters should be more than happy to know that now they're able to broadcast live events in real-time on the Twitter owned popular video service Periscope directly from their favourite action camera. GoPro pro just spread the word to the masses by making an official announcement regarding this cool innovative feature on their website.
So, if you are one of the 10+ million Periscope users who own a GoPro Hero4 Silver or Black camera along with an iPhone 5s, 6 or 6+ with iOS 8.2 you will be able to toggle broadcasting from your smartphone's camera to your GoPro directly from the phone screen with the simple touch of a button.
Just connect your GoPro camera to your iPhone using the GoPro app and once you're paired, fire up Periscope. A GoPro icon should appear on your screen indicating that you'll be streaming with it. Once you go live, your GoPro will act as the back camera of your iPhone.
Further, by accessing the Periscope interface you'll be able to flip between the two different camera angles, so even if your broadcast needs an extra angle, you can still set up a two-camera shot for more exciting and immersive story telling in real-time.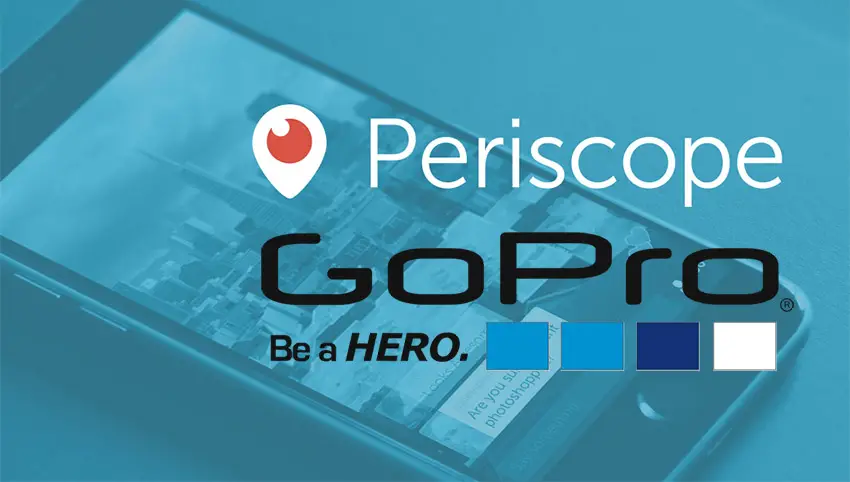 The best part is that your GoPro will still be able to record the feed on the micro SD card internally even while broadcasting through Periscope, so that you will be able to edit and polish your live session later in post if needed. Unfortunately, for Android users the broadcast functionality is currently only available on iOS smart phone devices, but users will be able to view GoPro broadcasts from any platform.
Further, live broadcasts from GoPro can now be shared directly to Twitter's feed, enabling GoPro users and Periscope broadcasters to expand the reach to their Twitter followers by using another fantastic tool like the ubiquitous GoPro cameras. This integration is also another great way to keep the attention of your viewers while broadcasting live events from literally anywhere in the world by providing even more exciting first-hand POV experience.
[via: GoPro]
Order Links:
GoPro HERO4 Silver (Amazon US, Amazon UK)
GoPro HERO4 Black (Amazon US, Amazon UK)
Claim your copy of DAVINCI RESOLVE - SIMPLIFIED COURSE with 50% off! Get Instant Access!