The Sony FS5 has been fresh out of the gates for just about two and a half months, and yet has received its first firmware update, which allows users to record UHD 3840 x 2160 in XAVC-L as well as output UHD to an external recorder like the 5-inch Video Devices PIX-E5, Convergent Design Odyssey7Q+ or the Atomos Shogun / Ninja Assassin, and new accessories and rigs from Zacuto and Shape.
However, various reports of image artefacts such as macro-blocking and noise in UHD internal recording and colour fringing in S-log3 started surfacing spawning some quite heated debates online.
The good news is that it didn't take too long for Sony to address the situation and officially acknowledge the image artefacts problems that some shooters are reporting coming from footage shot with their Sony FS5 cameras:
"Sony has investigated the PXW-FS5 image artifact issues reported by users. Our engineers have been able to duplicate these issues and identify their root cause. Sony plans to provide a firmware update. Our goal is to issue this revised firmware toward February/end.

 To ensure that users achieve the best results from the FS5, Sony is also preparing guidelines to help professional shooters take full advantage of the FS5's features, including S-Log and S-Gamut."
Here are some examples of image issues that FS5 users are reporting.
Sony FS5 – UHD Blocky Noise Test (External Recording) from Lightmill on Vimeo.
Sony FS5 vs F5 UHD MACROBLOCKING 101 from superhypernatural on Vimeo.
Blocky black cyan green fringing on FS5 slog3 clip from Mark Newell on Vimeo.
Back in November, I had a chance to visit Sony in Pinewood Studios and play around with the FS5 and FS7, but didn't get a chance to shoot anything. For those who have missed my Sony FS5 Hands-on First Impressions post you can catch up here.
Whether it is the high native ISO 3200, or the built-in noise reduction that does its voodoo at such high ISOs thus causing artefacts in the thin 8bit internal UHD Long GOP codec is not fully known, but whatever it is Sony are on the case and it should be fixed soon.
According to Alister Chapman though, I wouldn't expect the FS5 to miraculously become a 10bit camera or the native ISO to be halved to 1600. Don't expect big changes to any of the functions, just a cleanup of the known issues.
Alister's blog is a wealth of information about the intricacies of Sony S-Log3/2 and also how to use it (and when not to  use it). I highly recommend to check out his blog/website here (which I am sure most of you have already done so) and get other free resources such as PDF guides and LUTs for Sony cameras such as the Sony A7s.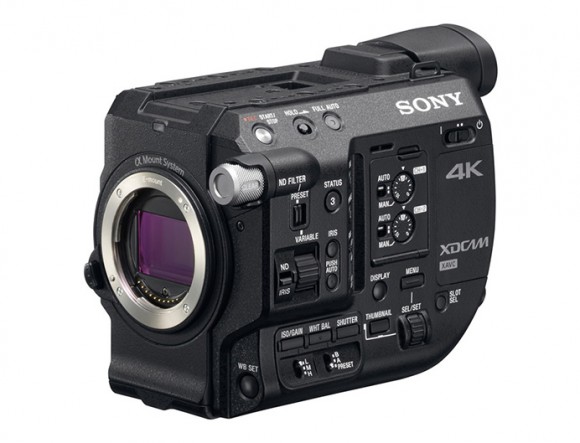 And finally, some really smooth and great looking footage by Ingemar Lundgren shot on the Sony FS5 and a Ronin M handheld gimbal.
Sony Fs5 Ronin M test from Ingemar lundgren on Vimeo.
[via XDcam-user.com]
Disclaimer: As an Amazon Associate partner and participant in B&H and Adorama Affiliate programmes, we earn a small comission from each purchase made through the affiliate links listed above at no additional cost to you.
Claim your copy of DAVINCI RESOLVE - SIMPLIFIED COURSE with 50% off! Get Instant Access!