All in all, 3-axis hand-held gimbal stabilizers have inevitably changed the way we as independent filmmakers shoot our projects these days. However, we shouldn't forget the mechanical stabilisers like the Glidecam, the predecessors of the gyroscope gimbals, that have been an incredibly popular solution in the early days of the DSLR revolution. Many people tend to believe that these are already obsolete tools and consider them as being a thing of the past.
Justin Melsonn from HappyFoxProductions is here with an excellent video where he shares his experience with both the DJI Ronin and the Glidecam 2000. It's worth noting that he utilised both tools for some of his recent projects and he also doesn't own none of these. As Justin explains, this video isn't trying to sell a product but to only help inform people of the challenges one may face while using both pieces of equipment.
It seems that even today the Glidecam 2000 can still be an incredibly efficient filmmaking tool. Sure, there is a learning curve, and you'll need some time to master it before you can get some decent results on set, but it's still an excellent viable option. Once you balance the camera on it, the Glidecam can be very efficient and reliable piece of gear. Plus, there no electronics involved, and you can get smooth and fluid professional shots for your production.
Keep in mind, though, if you are new to the Glidecam, you will need at least a couple of hours to balance it properly. There is a lot of tweaking involved in the process. For instance, you have to re-balance the whole setup every time you swap your lenses which can be very frustrating, especially when you don't have much time to spend, but it's just part of the workflow.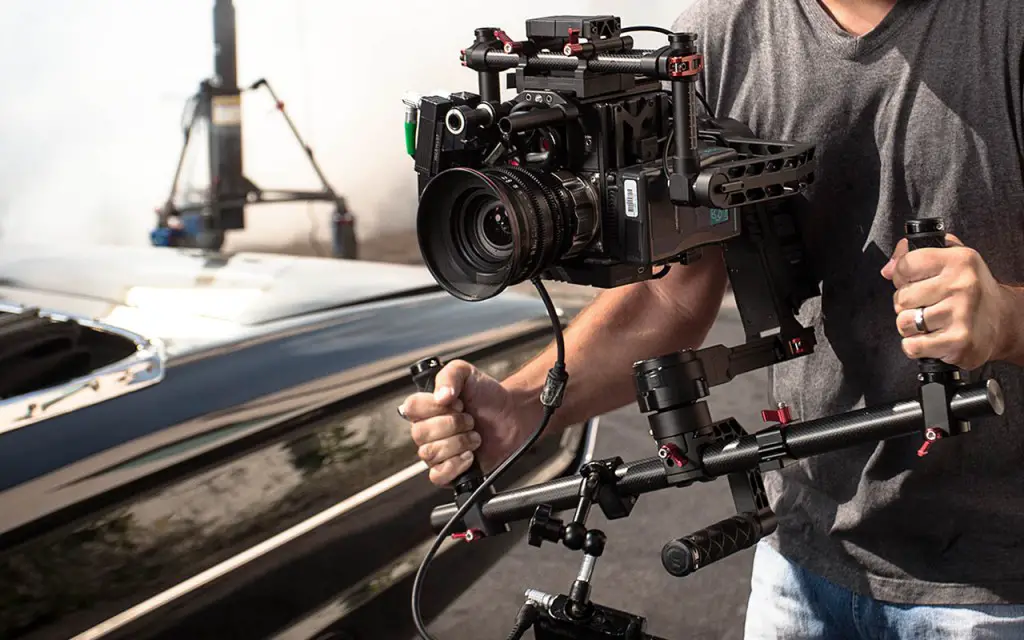 DJI Ronin, on the other hand, is very intuitive and can be balanced for less than 30 minutes. Even if you haven't used it before, you still will be able to get the job done. There are some more challenging and complex shots that you can only get with the DJI Ronin whereas these will be impossible with the Glidecam. However, if you plan to do some closeups with the DJI Ronin, you might come across some audio issues as the unit is too noisy for this particular type of shots. This is where the Glidecam might be the better choice.
Further, if you're travelling a lot, you should be very careful with the delicate engineering of the DJI Ronin when you are on the go. It's just not as sturdy and robust as the Glidecam, so again it depends on what is your style of shooting and the type of the project you need to deal with. And, the list of the pros and cons continues.
Overall, it depends on the style of movement you like and the emotion of the story you want to convey. As Justin concludes, If you have a limited budget for your next project, and you don't own the tools, it will be a lot cheaper for you to rent the equipment and hire an experienced operator who can help you to get the best shots for your production. At the end of the day it's not the equipment you are using, but the talent and the crew you have at your disposal that will help you to tell your story in the most efficient way you can.
[source: HappyFoxProductions]
B&H Order Links:
DJI Ronin 3-Axis Brushless Gimbal Stabilizer
Glidecam HD2000 Stabilizer System
Claim your copy of DAVINCI RESOLVE - SIMPLIFIED COURSE with 50% off! Get Instant Access!