The latest crop of new footage from the upcoming Blackmagic URSA Mini 4.6K is so good that if you had any doubts about the new camera, these clips may very well change your mind. Well it has been a major recurring theme that beta testers will release new footage what seems like almost every week now, the questions begs – when will the camera finally start shipping? It is a question that I asked numerous times to a few different reps at the Holdan stand at BVE 2016 in London last week (Holdan are the official Blackmagic Design distributors for the UK) and I was given some rather vague answers ranging from – shipping "imminently" to shipping at the end of March, to even shipping after NAB?
At this stage I don't really thing that even Blackmagic Design know what the status of the URSA Mini 4.6K and the Micro Cinema camera are, but one thing is for sure – the footage looks stunning! A few new clips from beta testers have appeared online. See for yourself below.
"First Seven Days" Ursa Mini 4.6k in 4K from Note Suwanchote on Vimeo.
Variety of different "styles" (aka grades).
All raw in 4.6K in a mix of 4:1 and 3:1. Rendered out in 2160p.
Mainly 24fps except towards the end where it's 60fps.

Lenses used:
Sigma 18-35mm Art 1.8 Canon 100mm 2.8 Macro (old, non usm).
Should rig or Letus Gimbal (no tripod).

Almost all the shots are basically just test shots.
95% all natural light.

Music:
Experience by Ludovico Einaud
Forest – Ursa Mini 4.6k from Mark Wyatt on Vimeo.
Blackmagic Ursa Mini 4.6k test footage. UHD ProRes HQ. Shot at Cathedral Grove Provincial Park, Vancouver Island, Canada.
The URSA Mini 4.6K really shines in both examples above and shows a very impressive dynamic range and organic feel. Of course operator talent, grading etc., do play a big part of why things look the way they do, but the camera in my opinion nonetheless will make a significant impact on the indie scene and next  year we'll probably see quite a few indie shorts and features shot on the URSA Mini 4.6K.
I also certainly hope that the colour science has been finalised and the camera ships soon. It is about time. For those unfamiliar with what you would need to make the URSA Mini run, I've put together a rough basic kit with pricing below.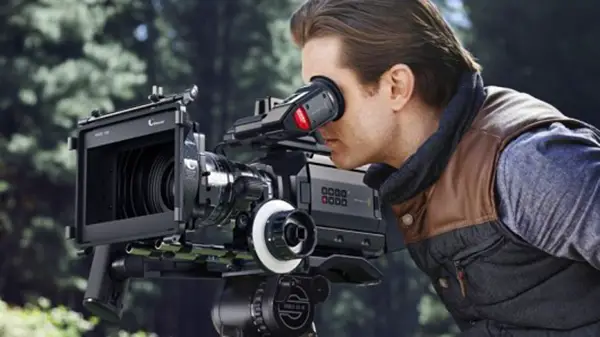 Basic Kit – with accessories to get the camera running and production ready.
URSA Mini 4.6K EF Camera Body – $4,995
Transcend CFast 2.0 128GB Cards – $299.95
Lexar Professional CFast 2.0 USB 3.0 Reader – $19.99
IDX V-mount Plate – $185
Switronix PB70C PowerBase Charger – $44.95
BMD URSA Viewfinder – $1,495
Claim your copy of DAVINCI RESOLVE 16 - SIMPLIFIED COURSE with 50% off! Get Instant Access!