Probably it wouldn't be an overstatement to say that VR technology is going to be one of the major trends of the upcoming NAB starting just in a few days in Las Vegas. This hi-tech innovation might still be in its infancy, but it's certainly growing its way by creating a lot of buzz along the line. Another solid proof is the recently announced Orah 4i VR camera. As its creators from VideoStich claim, it's the only VR camera you will ever need.
The tiny and compact Orah 4i boasts 4 Sony Exmor sensors along with four tiny fish-eye f/2.0 lenses on top, capable of capturing and streaming 4K imagery simultaneously in real-time. In addition, the ambisonic 3D sound capture capabilities of Orah immerse the viewer even more by taking the VR experience to a stunning new level.
Currently, the compact 4K live streaming 360-degree camera by VideoStitch is capable of streaming to a GearVR headset through an app at 30fps, but the recorded content can be played back at 90fps in a viewport window. It's also worth noting that the unit comes with an external box that connects to the camera via a single ethernet cable. Inside the Stitching box, there are an Intel CPU, Nvidia GPU, and a 120GB SSD that does all the heavy lifting along with the real-time processing of the captured 4K 360 degree footage.
The stitched-together video is stored on the 120GB SSD or used for immediate live transmission. The box provides a handful of connectors, including four USB 3.0 ports, two USB 2.0 ports, dual gigabit LAN, and mic and headset connectors. 802.11ac Wi-Fi and Bluetooth 4.0 capabilities are also available. The Orah 4i's stitching box itself is equipped with its own customised, perpetually-licensed stitching software provided by VideoStitch.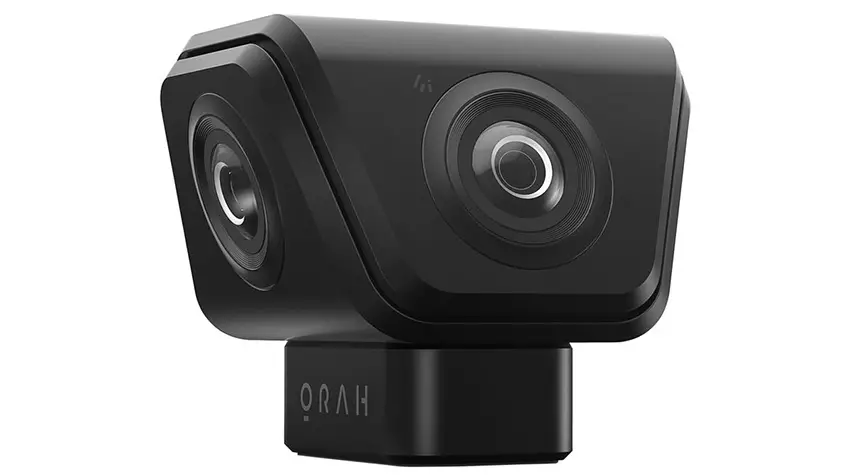 ORAH 4K Ti Highlights and Key Features:
Maximum Video Resolution – 4096×2048 H.264 High Profile (4K)
Audio 4­Channel Ambisonic @ B­Format
Video Processors 2 x Ambarella
Image Sensors 4 x Sony EXMOR
Lenses 4 x Fisheye 8­Layer MC Glass f2.0
Body Construction 100% Anodized Precipitation­Hardened Aluminum
Camera Dimensions & Weight 80 x 70 x 65 mm, 480 gr (3.1 x 2.7 x 2.5 inches, 17 oz)
Stitching Box – Processor Intel CPU & Nvidia GeForce GPU
Stitching Box Storage 120GB M.2 SSD
Ports 1 x Mic, 1 x Headset, 4 x USB 3.0, 2 x USB 2.0, Dual Gigabit LAN, 1 x
Wi­Fi 802.11ac/b/g/n with external antenna, Bluetooth 4.0
Pre-­order Price – $1.795 (until April 30, 2016)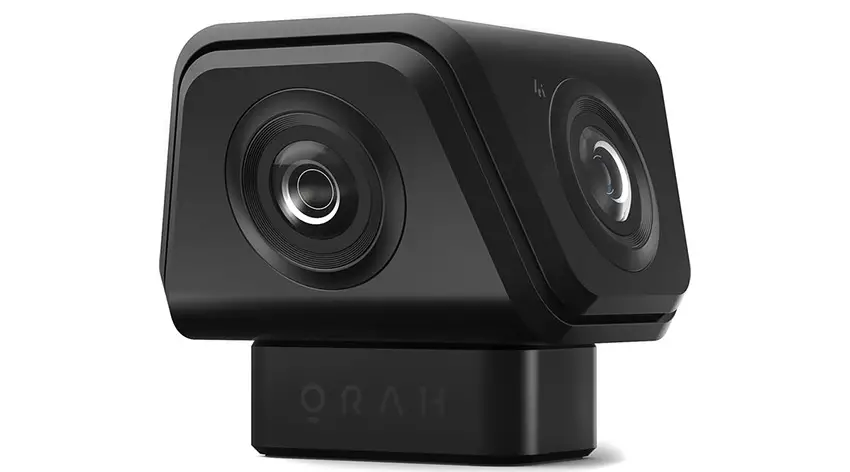 The best part is that the most eager VR enthusiasts can pre-order the Orah 4i for a special pre-order price of $1.795 until the end of April.
Unfortunately, by the time it starts shipping in August the retail price will go up incrementally to the whopping $3,595. So, for those of you who are considering a purchase, head over to the Orah's website where you'll find the pre-order details along with all the information of the VR camera you might be interested in.
[via Orah]
B&H Pre-Order Link:
Orah 4i Live Spherical VR Camera
Claim your copy of DAVINCI RESOLVE - SIMPLIFIED COURSE with 50% off! Get Instant Access!