Professional LED lights have come a long way in the last decade as they continue to evolve and give better output and more true colours. As recognised expert in LED lighting, Kevin Baxter (a co-Founder of premiere LED manufacturer Litepanels, part of the Vitec Group) and Ryan Avery (the creator of the hugely successful 2014 Kickstarter campaign of Veydra Mini Primes) have tackled another aspiring project. Both professionals have joined forces in a new Kickstarter campaign aiming to take professional LEDs to a whole new level.
In a nutshell, SoftPanels LEDs are a new generation of soft lights that come with a built-in colour meter and advanced colour management technology providing unprecedented colour precision and smart control over the emitted light. In other words, by utilising the built-in integrated digital colour meter along with the proprietary Autocolor matching technology, these new innovative fixtures can instantly read the current ambient colour conditions, and then exactly match their LED colour output to that of the scene's ambient conditions.
Softpanel_v5_finish from Matthew Macar on Vimeo.
As for the SoftPanels specifications, each unit provides a variable colour adjustment from 2700K to 6500K, along with 0 to 100% dimming, and a claimed 95 CRI using high colour fidelity LEDs. These panels also offer a new breakthrough Precise Manual Color Mode with verified colour temperature accuracy, a feature that even some high-end professional LED lights still lack.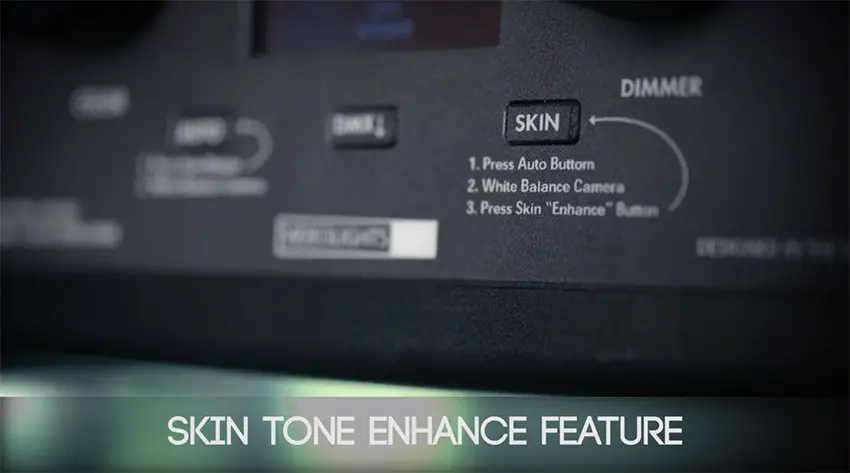 Furthermore, with the provided Skin Tone Enhance feature you can improve skin tones with a push of a button to give a warmer and more cinematic feel thus substantially decrease the time required to do primary colour corrections in post. With this new level of control, you can instantly colour-match other lights, as well as ambient conditions, thereby enjoying far more colour consistency in a variety of studio and location applications.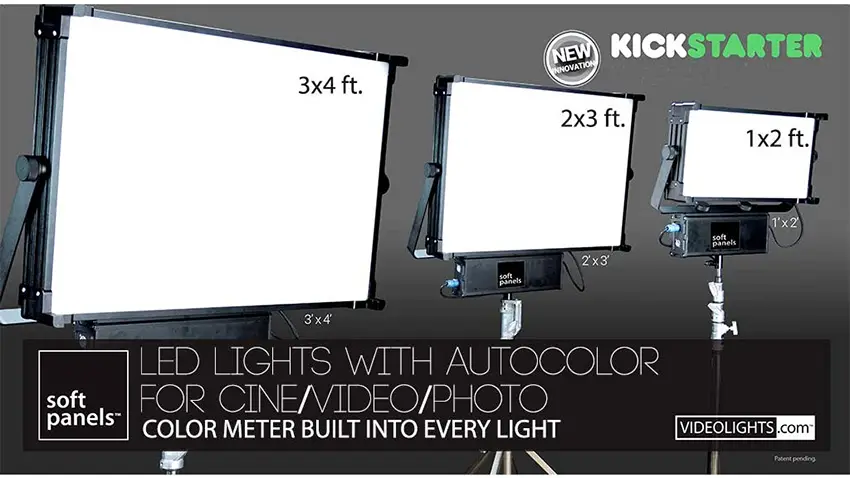 The SoftPanels units will come in three sizes – 3x4ft (90x120cm), 2x3ft (60x90cm), and 1x2ft (30x60cm) respectively. The 3x4ft version has an output of 600 watts, which according to SoftPanels is equivalent to the output of a 5,000-watt tungsten soft light. On top of that, the light emitted by SoftPanels is flicker free, each unit runs silently, and the 2x3ft and 1x2ft can both be run off a camera battery. In addition, all SoftLights panels come with a honeycomb grid, gel frame, and soft case, and can be mounted either vertically or horizontally.
The Kickstarter campaign of SoftPanels seems to be a huge success already as it has raised more than $52,000 so far which is almost double of the initial goal of $30,000. You can still back the campaign as it runs until 8 May, just head over to the official Kickstarter page here. Those of you who are currently in Las Vegas can see the SoftPanels lights at NAB in Central Hall at Veydra (C6012) and Welch Media (C12431) booths.
[source: Kickstarter]
Claim your copy of DAVINCI RESOLVE - SIMPLIFIED COURSE with 50% off! Get Instant Access!