Well here it is. Sony has just made their NAB announcements. It's not too much, a bit boring unless you are a high-end broadcaster, but for those of us who were holding out for a new A7 camera or a new Super 35 4K camcorders in the PXW (FS5 and FS7 range), we only have some firmware updates for the FS5 and FS7 to cheer us up. You know, that Firmware version 2.0 for the FS5 that leaked weeks ago – the one we told you about here. Turns out it was actually true – the Sony FS5 will get 2K and 4K Raw recording through the 3G SDI port out to a compatible recorder such as the Odyssey7Q+ or Sony's much more expensive AXS-R5, which requires expensive media and a special interface to be used with the Sony FS5, making the setup ultimately too expensive. Just go with an Odyssey7Q+ if you are an FS5 owner planning to get the Raw license for the FS5.
Here's the important bits that might be of interested to you folks: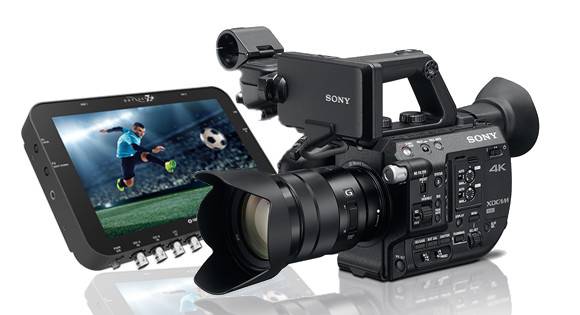 1. Sony FS5 Firmware Update v2.0 – May, 2016 / Cost: Free 
AUTO ND: Electrical Variable ND filter can automatically keep the best exposure while keeping the aperture and depth of field.
GPS function is activated
Expanded Zebra – two zebra points can be switched swiftly.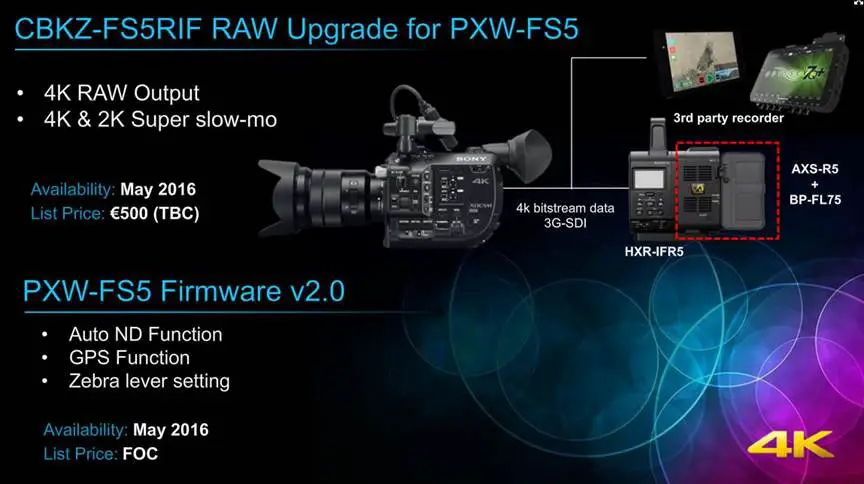 2. Sony FS5 RAW Upgrade Option (CBKZ-FS5RIF: Available in May, 2016) – Cost: 500 Euros / $600 
UPDATED 18-04-16:
4K (4096 x 2160) Raw up to 50 and 60p continuous
4K RAW up to 120fps in a 4 second burst – giving you 20 seconds in real time
2K/FHD Raw up to 240fps continuous
Requires external recorder – either Sony AXS-R5 ($5,350) + HXR-IFR5 ($2,200) Interface or 3rd party:

Convergent Design Odyssey7Q+ ($1795 + $995 RAW Bundle) or
Atomos Shogun/Flame/Inferno (frame rates and format depending on recorder specs see manufacturer)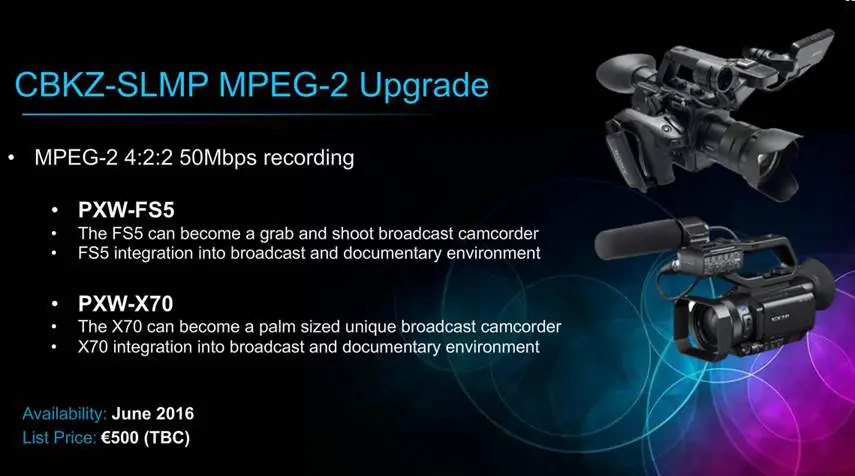 2.1. Sony FS5 and PXW-X70 can also get an optional 1080p MPEG2 422 50Mbps codec for integration with broadcast workflows and documentary productions. The firmware will be paid (separate license from the RAW Update) and cost around 500 Euros. Available in Late May 2016.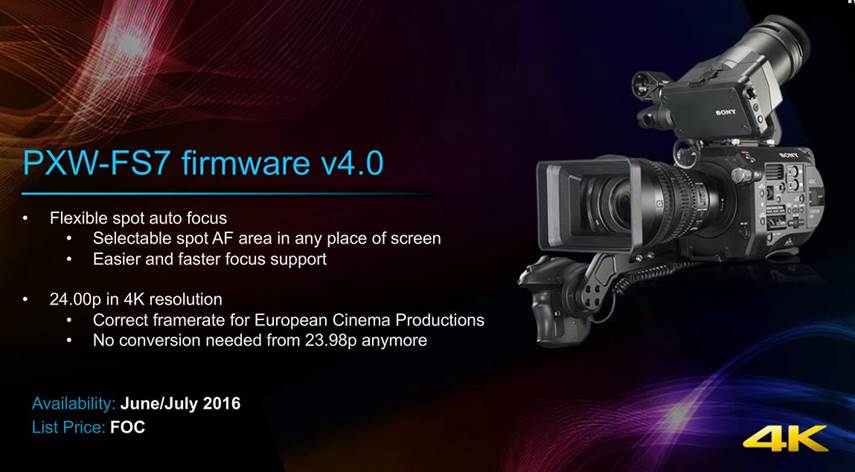 3. Sony FS7 Firmware Update 4.0 – Free / Available in June 2016
Flexible Spot Auto-Focus – Selectable Spot AF in any area of the screen
4K at true 24fps in XAVC-Intra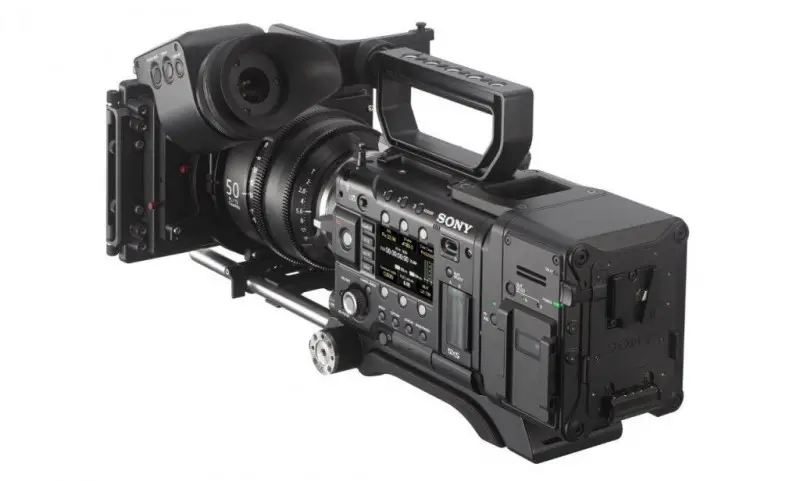 4. Sony F55 Compressed Raw with new AXS-R7 4K Raw recorder – Price TBD, Avail. – TBD
2 x New Compressed Raw codecs – XOCN ST and LT – Extended Original Camera Negative codec for Compressed Raw
16bit Compressed Raw
30% smaller file size compared to current Raw recording from F55
50% smaller than Apple ProRes 4444XQ
Approximately same size as XAVC Class 480 (that is the X-OCN-LT which has higher compression than ST)
XAVC Class 480 will be available to F55 owners in upcoming firmware version 8.0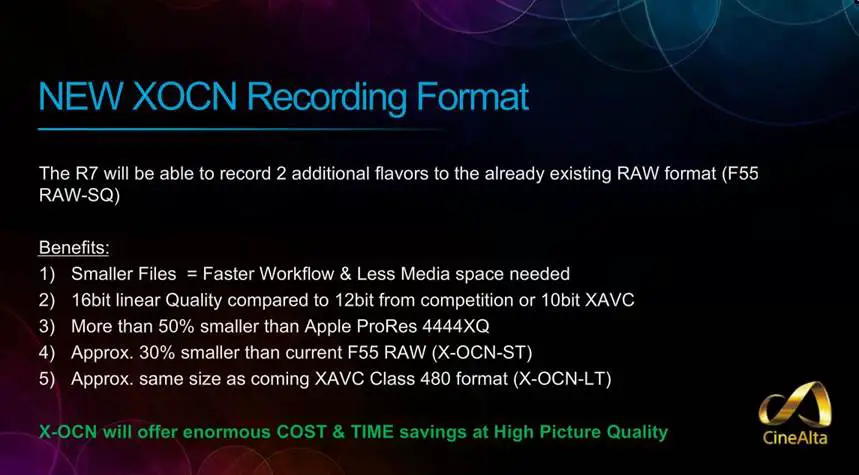 More on the rest of the announcements – the new PXW-Z450 2/3-inch 4K shoulder camera and the new HDC-4800 High Frame Rate 4K System camera that can do 400 fps in 4K and 800fps in HD a bit later on in a separate post.
Claim your copy of DAVINCI RESOLVE - SIMPLIFIED COURSE with 50% off! Get Instant Access!