It seems like the leading consumer ready-to-fly systems manufacturer DJI is taking professional aerial videography to a whole new level, again. With the introduction of the next generation 6 propeller system Matrice 600 and the Ronin MX (an upgraded version of DJI's 3-axis gimbal Ronin-M) the company continues to push the envelope of both drone and gimbal technology. The Matrice 600 is DJI's most powerful drone to date capable of carrying payloads up to 13.2lb.
Due to the DJI's proprietary LightBridge 2 technology the drone can stream 1080p video signal at 60fps from a distance of up to 3.1 miles away. The M600 also comes with a brand new flight controller, three GPS modules, three IMUs as well as 6 batteries for increased flight times ranging from 15 to 35 minutes depending on the weight of the utilised camera. According to DJI, the unit is capable of extended flight times and features built-in and add-on redundancies for maximum reliability, especially when it comes to professional filmmaking.
DJI Matrice 600 Drone Highlights
13.2lb payload (not including a gimbal)
Flies up to 35 minutes with a Zenmuse camera
Flies up to 15 minutes with larger camera like the RED Weapon
A3 Flight Wave Controller (upgradeable to A3 Pro)
Dual Antennae make it more accurate around metal structures
Real Time Kinematic feature
6 batteries for increased flight time and insurance against battery failure
Dust proof, water resistant
SDI Outputs (1080i at 50fps)
Price – $4,599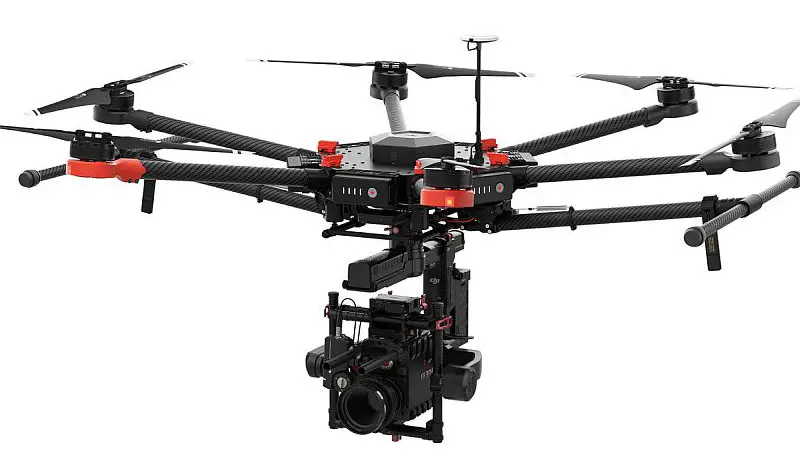 Furthermore, the M600 drone is compatible with the latest Ronin MX 3-axis gimbal system. In essence, the latest DJI gimbal is improved version of the Ronin-M that sports enhanced cage design, more powerful motors along with a built-in receiver and remote control.
On top, the system is capable of continuous 360° rotation and it's more stable and rigid than its predecessor. The best part is the Ronin MX can carry almost any camera, from the GH4 to the RED Epic and everything in between, and can be mounted to the DJI M600 in minutes.
DJI Ronin-MX Gimbal Highlights
Compatible with DJI M600
Supports RED EPIC, ARRI ALEXA Mini and more cameras
Designed for stability in high G-force environments
5 minute set-up
Professional 3-axis handheld stabilization
3 modes of operation: Upright, Underslung, Briefcase
Auto Tune Stability (ATS) for rapid balancing
SmoothTrack movement smoothing
Price – $1,599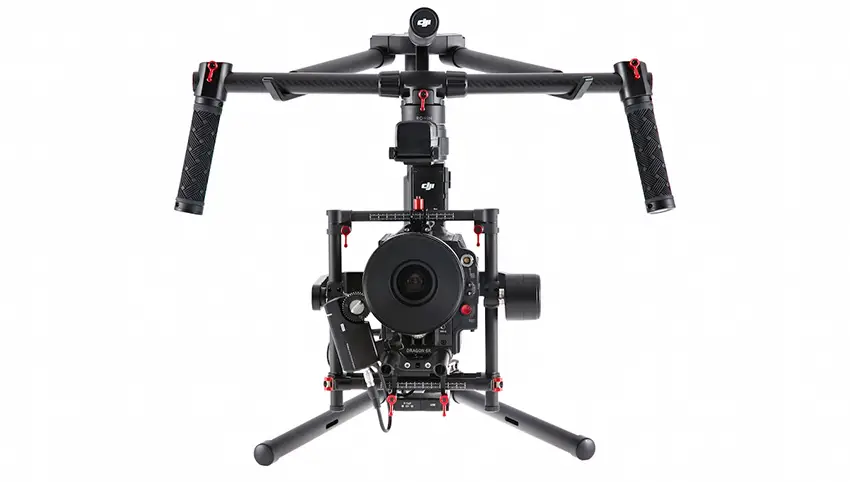 Regarding price and availability, the M600 drone will set you back $4,599, whereas the Ronin MX can be purchased for $1,599. There is also a special kit price option of $5,999 for both drone and gimbal. The expected availability is yet to be announced.
[source: DJI]
Claim your copy of DAVINCI RESOLVE - SIMPLIFIED COURSE with 50% off! Get Instant Access!