Zeiss stills lenses are extremely popular with indie filmmakers from the older and fully manual C/Y Distagons to the more modern Loxia and Milvus lenses. However, as with any non-cine lens getting it ready for video work requires a few extra hoops. There are plenty of third party lens rings that features geared rings for follow focus work, however until now we haven't really seen major lens manufacturers come up with their own cine gear lens rings to make their lenses compatible with follow focuses. Zeiss just did that with their new Lens Gear Rings for the Loxia, Milvus and Otus range of lenses.
As with anything that Zeiss makes the new Zeiss Lens Gear Rings scream build quality and robust construction. The Zeiss Lens Gear Rings are made of premium aluminium with a hardened surface coating, are slid onto the relevant lens and attached to the focus ring of the lens simply by turning the two counteracting rings.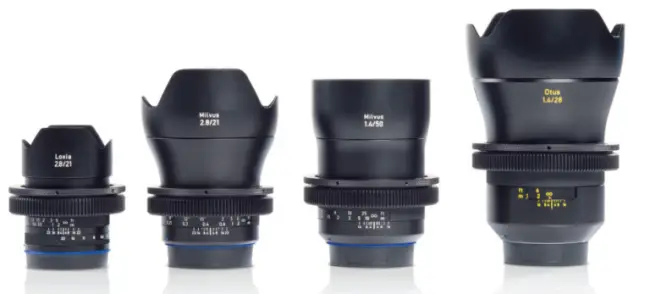 The Zeiss Lens Gears are available in four different sizes: mini, small, medium and large as to accommodate the different diameters and sizes of the Milvus, Otus and Loxia ranges. They come supplied with a rubber-covered band, the GumGum, which features an adhesive surface. This means the inner diameter can be reduced accordingly, thus supporting other lens sizes. The GumGum also protects against scratches and other damage to the focus ring of the lens.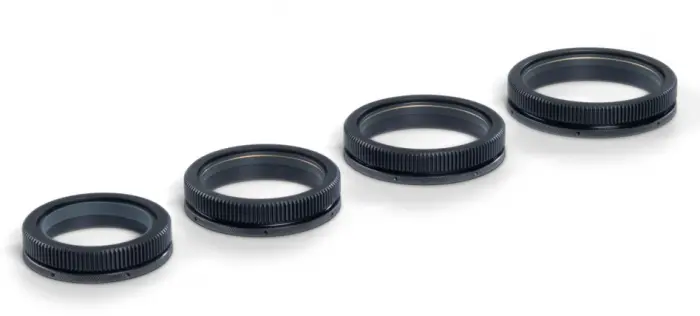 Zeiss Lens Gear Rings Features
Quick mounting – no tools needed
Made of lightweight aluminum
Hardened surface coating
Features a 0.8 pitched gear
Follow focus runs smoother than ever before
No more screwdrivers, worn-out belts or protruding straps
Size
Diameter
Price (excl. VAT)
Mini
62 – 69 mm
60 – 67 mm (with GumGum
150,42 € / $179
Small
71 – 77 mm
69 – 75 mm (with GumGum)
158,82 € / $189
Medium
78 – 84 mm
76 – 82 mm (with GumGum)
167,23 € / $199
Large
86 – 93 mm
84 – 91 mm (with GumGum)
175,63 € / $209
The Zeiss Lens Gear rings are priced between €150/$180 and €180/$210 and are available to order now.
Claim your copy of DAVINCI RESOLVE - SIMPLIFIED COURSE with 50% off! Get Instant Access!