In an unprecedented historic collaboration, three of the biggest names in the world of digital cinema – RED, Panavision and Light Iron have teamed up to create a real block-buster of a camera. The Panavision DXL is an uber high-end 8K digital cinema camera with a RED 8K sensor, colour science by Light Iron, and optimised large format optics by Panavision! This whole thing seems like an AC's wet dream, and since (I did check) the date is not April 1st, I'd take it as a pretty real announcement.
Billed as the most complete integrated camera system ever built, the Panavision DXL is a real marvel of camera engineering leveraging the core strengths of all three companies in a unique collaboration, which will quite possibly have, without a doubt, a huge impact on future high-end camera development. The Panavision DXL features a 35.5 Megapixel 8K CMOS sensor, can record 8K up to 60fps using the full 8,192 x 4,320 res of the sensor or 75fps using a 2.4:1 cutout. 8K Raw and 4K ProRes/DNxHR proxy files simultaneously onto an SSD is also possible.
The camera has also been meticulously designed for ergonomics, weight distribution and quick transition from a studio setup to a Steadicam setup in seconds.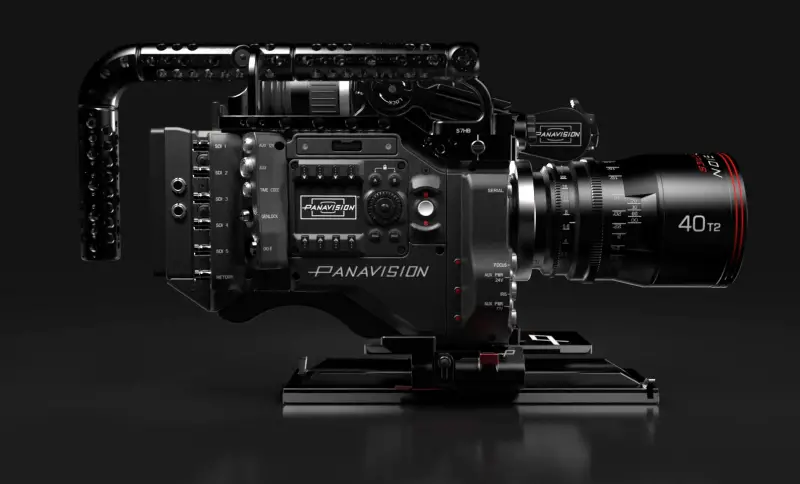 Sensor Type
16-bit, 35.5 Megapixel CMOS
Resolution
Sensor Size
Large Format: 40.96mm x 21.60mm (Diagonal: 46.31mm)
Dynamic Range
Max Frame Rate
60 fps at 8K Full Frame (8192 x 4320),
75 fps at 8K 2.4:1 (8192 x 3456)
Recording Codec
8K RAW with simultaneous 4K proxy (ProRes or DNx)
Recording Media
SSD (up to 1 hour on a single magazine)
File Type
.r3d (supported in RED SDK)
Color Profile
Light Iron Color (compatible with all popular gamuts and transfer curves)
Weight
Panavision DXL Features
Proprietary, 8K resolution large-format digital cinema camera
RED 8K Sensor
Optimized for Panavision large format lenses including Primo 70 wireless motorized lenses
Delivers 21 megapixel True 4K Anamorphic
New Light Iron colour science at the sensor level
Open File Architecture
Custom, ergonomic Panavision accessories, extra light-weight
Optimized 8K and 4K workflow embedded into the camera
Built-in electronics in the top handle for EVF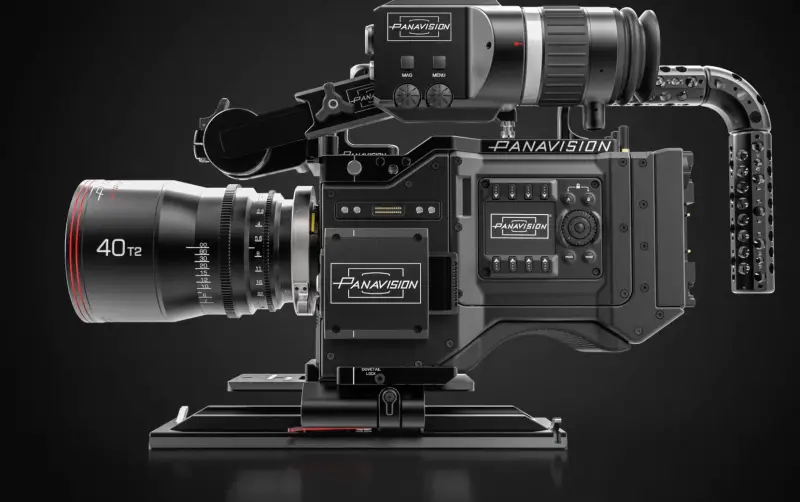 Additional Features
6 independent video outputs
Supports 6 independent 1D LUTs or up to 4 independent 3D LUTs
Directly motorize Primo 70 lenses through wireless control
Built in wirelesss timecode for genlock (Ambient Control Network)
Dual menus (Operator side, Assistant side)
Advanced airflow system for superior temperature management
Custom cheeseplate with integrated electronics
Modular and tooless quick changeover accessories
The Panavision DXL will be available for rental only in early 2017 and if you are attending CineGear Expo in LA form today to June 4th in LA you can check out the camera at the Panavision booth.
Yes, Canon have been teasing an 8K prototype camera for the past year or so, and NHK have set their sights on broadcasting the 2018 Winter Olympics form South Korea in 8K, but the technology is still in its infancy.
As usual, RED are on the forefront of the high resolution frontier, ever pushing the boundaries of the standards of tomorrow, and with their upcoming 8K Weapon and also their collaboration with Panavision and Light Iron may very well give rise to further similar collaborations between (heaven forbid) maybe Japanese and German camera makers? Exciting times ahead indeed…
via Jarred Land FB / Panavision
Disclaimer: As an Amazon Associate partner and participant in B&H and Adorama Affiliate programmes, we earn a small comission from each purchase made through the affiliate links listed above at no additional cost to you.
Claim your copy of DAVINCI RESOLVE - SIMPLIFIED COURSE with 50% off! Get Instant Access!