Panasonic just dropped their newest addition to their lens line-up – the super-fast wide-angle Leica DG Summilux 12mm f1.4 ASPH for Micro Four Thirds mount bodies. The Leica designation for Panasonic glass is what the "L" series is to Canon lenses, a mark of the highest quality in the line-up, ensuring top notch image capture, build quality, but also mucho dinero $$$. Such is the case with the new 12mm f1.4 Leica DG Summilux – it's a solid built lens, as one would expect from anything carrying the Leica brand name, and without a doubt would be able to deliver stellar images at that lovely wide 24mm (35mm FOV equivalent) without distorting perspective or looking too weirdly wide.
Leica DG Summilux 12mm f/1.4 APSH Features
Micro Four Thirds Mount
24mm (35mm FOV Equivalent)
Aperture Range: f/1.4 to f/16
Two Aspherical Elements
One ED Element, Two UED Elements
Weather-Resistant Construction
Rounded 9-Blade Diaphragm
Minimum Focusing Distance: 7.9 inches/20 cm
Angle of view: 84 degrees
Front filter diameter: 62mm
Weight – 335 grams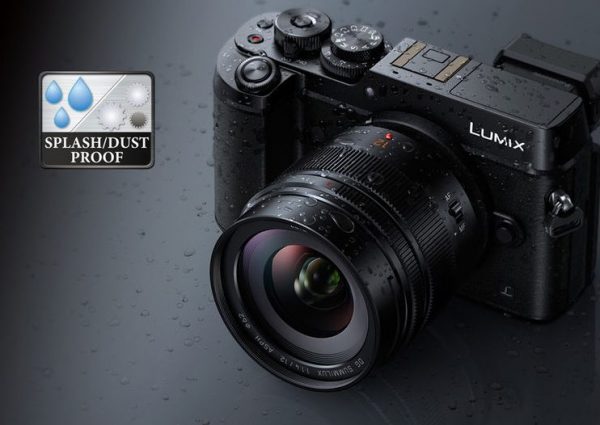 Performance such as this comes at the price of $1,299, which to some would be just about if not more than the cost of their MFT mount camera, but such is life and we all have to shell out good cash for high performance gadgets.
Pro photographers using a Micro Four Thirds based system would surely love the new lens and so would video professionals earning cash with their GH4s shooting pretty videos. At this price point it seems more of an investment, with a look into keeping the lens for more than 5 years (it should last more than that), rather than an expense surely, as is the case with all quality lenses.
The fast f1.4 maximum aperture will help out tremendously with those pesky low-light shots and help photographers or videographers use a lower ISO to lower noise in the shadows, while retaining a silky smooth out-of-focus background thanks to the 9 blade aperture.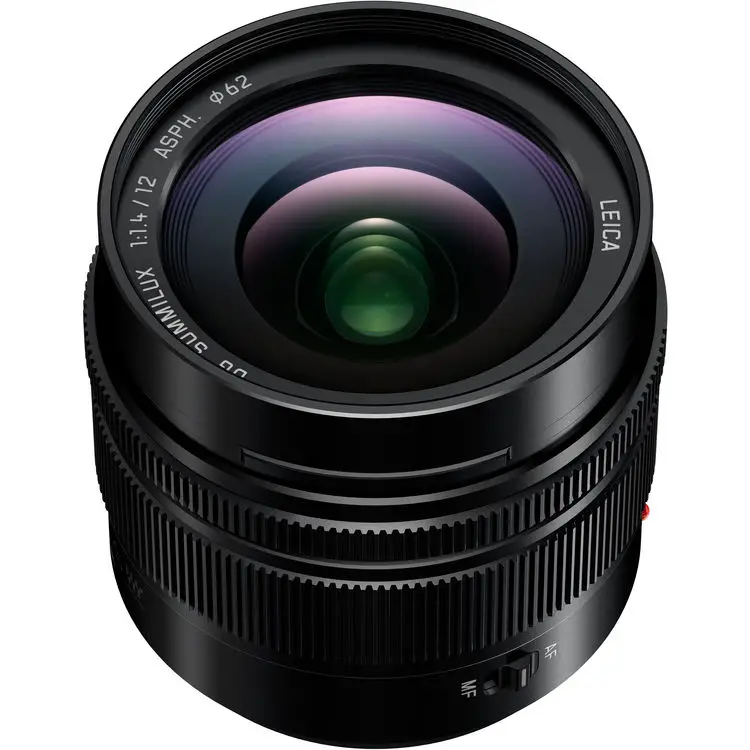 In addition to the rugged build, the Leica DG Summilux 12mm f1.4 APSH boasts a rugged, splash/dust-proof design to enable image professionals and enthusiasts brace the elements and get the shot they need.
The new Leica 12mm f1.4 integrates two aspherical lenses, two UED (Ultra Extra-Low Dispersion) lenses and an ED (Extra-Low Dispersion) lens as a part of a lens system that is comprised of 15 elements in 12 groups. The adoption of five special lenses makes it possible to meet the stringent LEICA standard for exceptional image quality with high resolution and minimum distortion.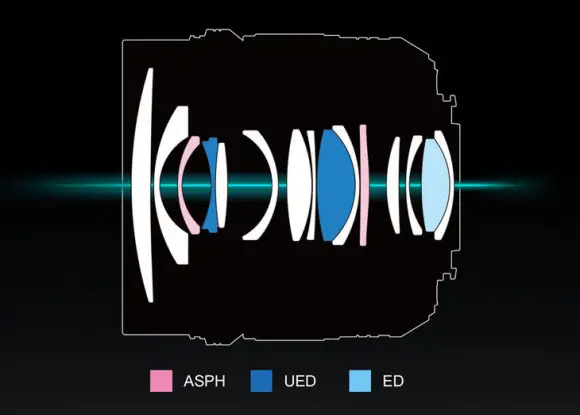 In general, flare is commonly seen around the periphery of a point source with many high-speed lenses when a large aperture is employed. However, the new LEICA DG SUMMILUX 12mm/F1.4 ASPH. achieves high resolution from the centre of the image to the corners by suppressing this flare. Users can take advantage of this lens to shoot a brilliant night skies or night scenes containing illumination to capture true-to-life images with minimal blurring and distortion at the edges. The multi-coated lens elements also minimize ghosting and flaring.
Incorporating an inner focus drive system and a stepping motor, the new LEICA DG SUMMILUX 12mm f/1.4 ASPH. is capable of smooth, silent operation together with the camera's high-speed, high-precision contrast AF system for both photo and video recording. It is also compatible with the sensor drive at a maximum of 240 fps to take full advantage of cameras with high-speed AF. This stunning AF performance is excellent for recording 4K videos, where precise focusing is essential.
The Leica DG Summilux 12mm f/1.4 is scheduled to ship sometime in mid-August later this Summer and can be pre-ordered right now from B&H for $1,299.
Disclaimer: As an Amazon Associate partner and participant in B&H and Adorama Affiliate programmes, we earn a small comission from each purchase made through the affiliate links listed above at no additional cost to you.
Claim your copy of DAVINCI RESOLVE - SIMPLIFIED COURSE with 50% off! Get Instant Access!