Without too much fanfare, Panasonic announced a new entry level Full HD camcorder called the AG-AC30, which isn't going to set the world afire, but it does offer a few tricks up its sleeve that some of you might find appealing to your style of shooting. The new camcorder (sadly) does not feature any form of UHD or 4K recording, and is limited to 1080p, but apparently it will have some sort of a 50Mb/s codec, presumably to comply with the more stringent UK broadcast requirements, however details at this stage on the technical particulars are nonexistent, but I am sure they will be available in the weeks to come. The AG-AC30 features a new 1/3.1-type BSI sensor (way smaller than 1-inch or MFT), a 20x zoom lens with three independent rings for maximum flexibility and control, dual XLR pro audio inputs, a 50Mb/s on-board codec and a built-in LED light.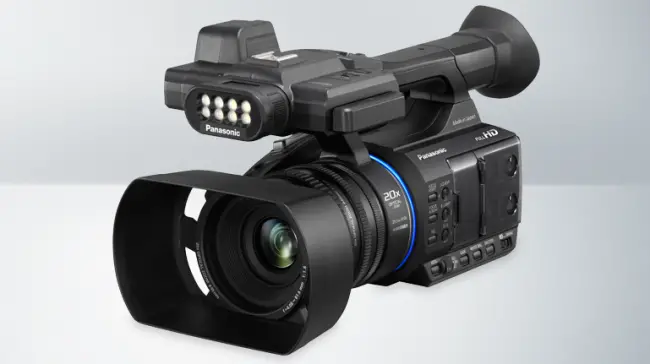 Panasonic AG-AC30 Features 
New Full HD 1/3.1-type BSI sensor
Full HD 50Mb/s codec
20x Zoom Lens (F1.8 29.5-612mm)
3 independent manual rings (Focus, Zoom and Iris)
Build-in, powerful LED video light
Simultaneous and relay recording on 2 SD cards
2 XLR audio input and HDMI output
Several Focus Assist functions
Touch Panel: 460K dots 3.0-type LCD
Cam Remote: Focus IRIS & Zoom S/S
5-axis hybrid OIS and Level Shot function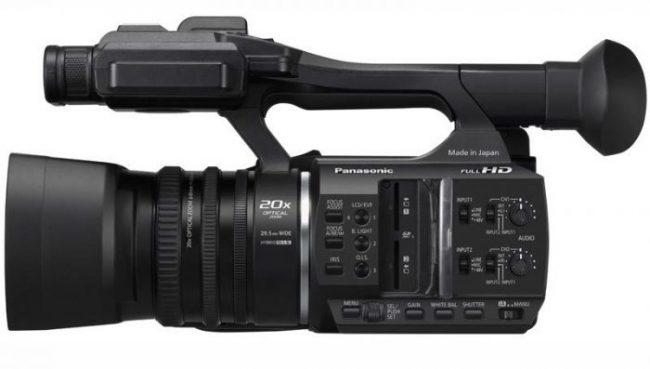 The built-in LED in the microphone assembly is definitely a neat touch, which will surely be appreciated by many shooters, but the even more unique feature on the AG-AC30 is the 5-axis hybrid image stabilisation allowing users to get smooth shots even when going handheld in walking or fast paced shooting scenarios – docu-shooters will surely embrace this.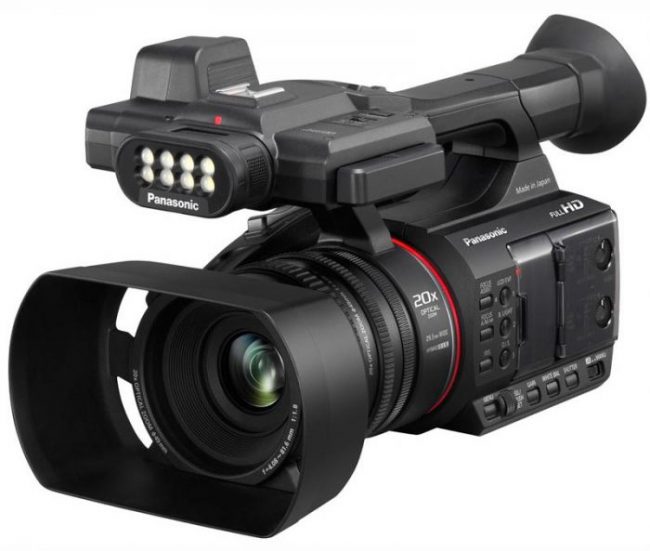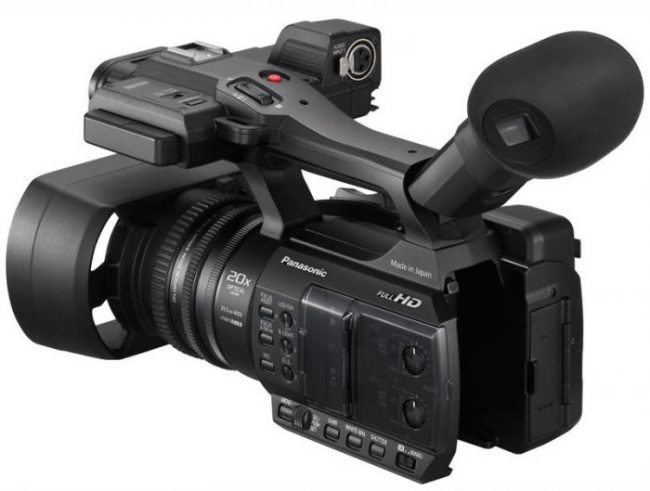 As expected, dual XLR inputs are present, with one input positioned at the front of the camera and the other one at the back. The Panasonic AG-AC30 records onto the most affordable media today – SD cards and features dual card slots for continuous and redundant (backup) recording.
There is no news on pricing at this point, but from the looks of things, Panasonic is marketing this camera as an entry-level product, so I am guessing it will end up in the $3K to $3.5K range if not even lower. The AG-AC30 is expected to start shipping in August this year.
Claim your copy of DAVINCI RESOLVE 16 - SIMPLIFIED COURSE with 50% off! Get Instant Access!