If you are a GoPro Hero4 adventure seeker, a remote control can be tricky with the lack of screen behind your GoPro Hero4 Black. That is unless you shell out more $$$ to get the addition snap-on LCD screen GoPro sells, or you have the nice touch screen of the GoPro Hero4 Silver. I have the GoPro Hero4 and monitor it via my Android phone. Not perfect, but, for now, it does the job. However, I recently came across an interesting alternative to control my GoPro camera remotely.
It's called the REMOVU R1 Live View Remote control, and it straps  directly to one's wrist. The device is fully compatible with the latest GoPro Hero4 Series, and also will work with the predecessors HERO3 and HERO3+.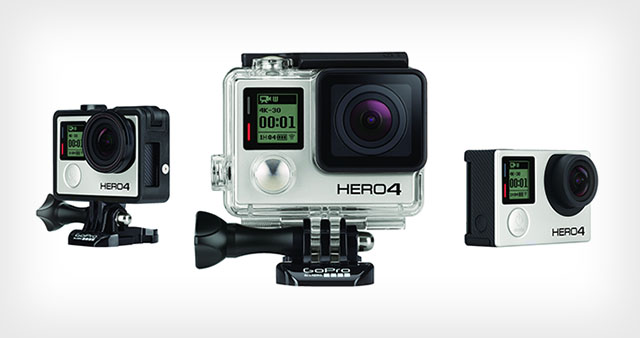 Being the world's first wearable Wi-Fi live view and remote control for the latest generations of GoPro cameras, REMOVU allows you to check your live recording feed and framing while shooting even under extreme conditions. The R1 is water and impact-resistant, and it will also enable you to play back that footage you've already recorded on your GoPro camera.
Basically, the REMOVU R1 takes the functionality of the free GoPro App and puts it on this little wrist-worn device giving you the freedom to control your GoPro without any worries that you might break it as it's more likely to happen if you use the GoPro App on your smartphone.
The REMOVU is about the same physical size as your GoPro camera so it's a fantastic accessory that will allow for around 3 hours of operation on a single battery charge. The lithium polymer battery inside can be recharged via a mini USB port located on the left side of the device.
The REMOVU R1 is equipped with a high resolution, high intensity 2.0″ QVGA (320 X 240 pixels) display which provides clear visibilty even under extreme sun light conditions. You also can change some of the major settings of your GoPro camera such as the recording mode, frames per second, resolution, etc.
In addition, image overlays show important data like remaining battery life and Wi-Fi signal status.  You should be aware, though, that there is a slight delay of the live feed due to the WiFi connectivity limitations.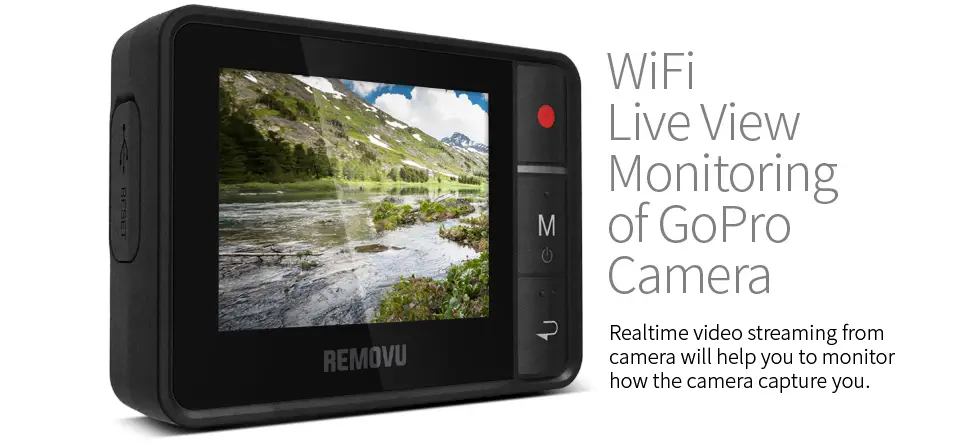 If you want to use the remote control with the latest Hero4 models, first make sure you have installed the latest REMOVU Firmware 1.5.1 which you can download from the REMOVU's site. Overall, this easy to use, a lightweight and highly compatible device will give you the freedom to operate your GoPro camera and change settings on the go for even better and more exciting experience while operating one of the most popular cameras in the world nowadays.
[via Cheesycam]
Disclaimer: As an Amazon Associate partner and participant in B&H and Adorama Affiliate programmes, we earn a small comission from each purchase made through the affiliate links listed above at no additional cost to you.
Claim your copy of DAVINCI RESOLVE - SIMPLIFIED COURSE with 50% off! Get Instant Access!