Having a professional color grading control surface is a mandatory accessory not only for seasoned colorists but also for those who want to master the craft and learn to color grade as quickly and efficiently as possible. With the introduction of the Tangent Ripple control surface, aspiring filmmakers and enthusiasts alike now have the option to get a reasonably priced hardware solution capable of delivering industry standard performance for a fraction of the cost. Being still a relatively new tool, though, configuring Tangent Ripple itself might be overwhelming for some users, in particular for those who have never utilized a similar tool before. Here's where the following video tutorial produced by Casey Faris might come in handy as it shows how to install the Tangent Ripple software and get the color surface up and running in no time.
Whether you're working on Windows or iOS, you need to download the corresponding drivers for Tangent Ripple surface first. To do so, head over to the Support section of the Tangent's official website where you will find the installation file of the Tangent Hub software. Once you've installed the app, connect the Ripple surface to the computer and open your NLE.
If you choose Resolve 12.5 as your primary color grading NLE, you have to select the model of the tethered hardware manually. Go to Preferences, and select the Control Panels tab. Click on Tangent Ripple Element option, save the changes you've made and restart Resolve 12.5.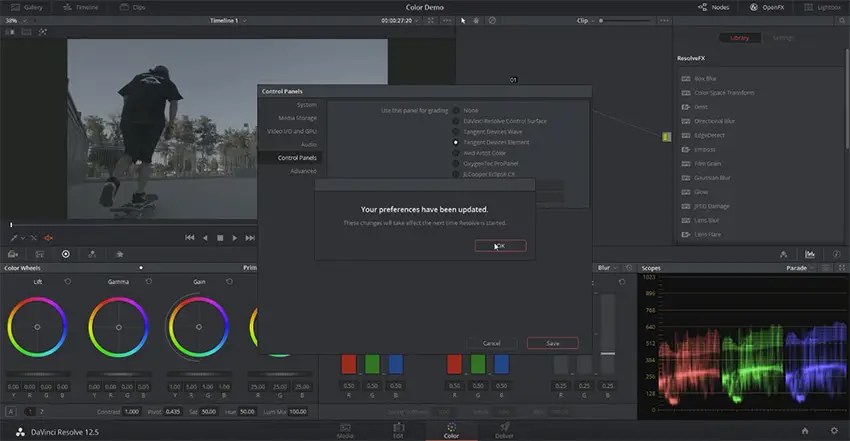 Now when you access the Tangent Mapper under the Ripple tab, you should receive the confirmation that your control surface is already configured, up and running. Unlike Premiere Pro CC, in Resolve 12.5 you can't alter the controls and remap them when using the Tangent Ripple or any other supported surface.
Furthermore, if you want to use the Ripple inside of Premiere, first make sure that you have the latest version of Premiere Pro CC 2015.3. Then go to Edit>Preferences>Control Surface, under Device Class click the Add button, choose Tangent from the drop-down menu and click OK.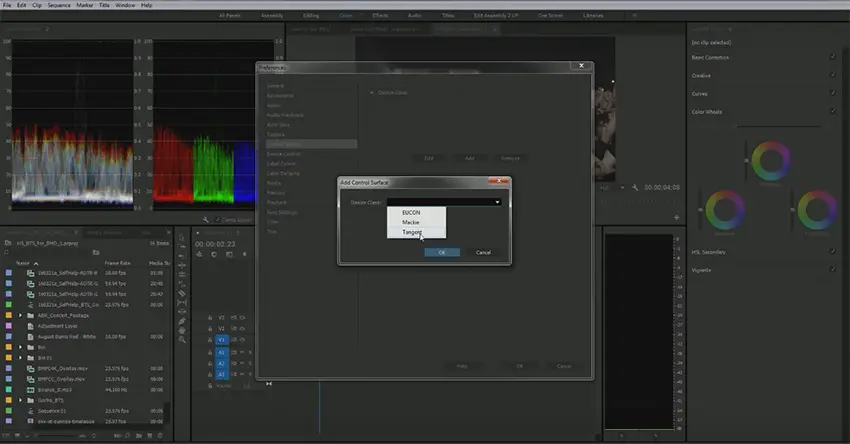 Now, if you switch to the Tangent Mapper, you should be able to assign certain controls to different settings of the Lumetri Color Panel. Just toggle the Alternate layout of the Tangent Mapper and click on any of the controls to remap a particular setting.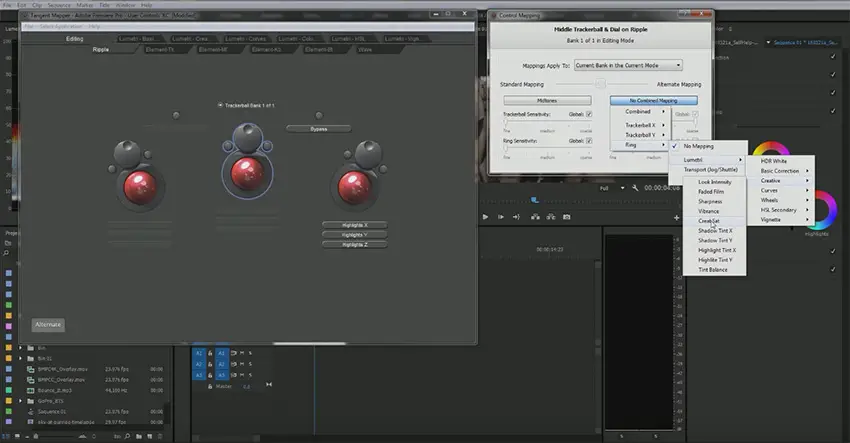 There are countless numbers of possible configurations to control the Lumetri Color panel through the hardware surface so choose the most optimal setup for maximum convenience and best user experience. You can use keyboard shortcuts, or do specific controls thus having even more options when utilizing the Tangent Ripple surface in conjunction with Premiere Pro CC.
[source: Casey Faris]
B&H Order Link:
Tangent Ripple Color Correction Panel
Claim your copy of DAVINCI RESOLVE 16 - SIMPLIFIED COURSE with 50% off! Get Instant Access!