Multimedia cards are an essential asset of today's digital filmmaking world, but as expected, there are some considerable differences in terms of overall quality, reliability and performance they provide. Whether you're in the market for a new SD card, CFast card or XQD card, or you simply need faster and reliable storage media for your camera you might want to consider the latest lineup of memory cards that one of the most respectable memory solution makers Lexar just unveiled.
The newest XQD cards from the manufacturer include the Professional 2933x and 1400x XQD 2.0 cards. According to Lexar, the first one is the fastest XQD card on the market today with read speeds up to 440MB/s while the latter comes in at still-impressive read speeds of 210MB/second. These new rugged, high-speed cards are optimised to store stunning, high-quality images and 4K video content and also support both PCI Express Gen 2 and USB 3.0 interfaces. Sony FS7 shooters have yet another option to the Sony XQD G-series cards.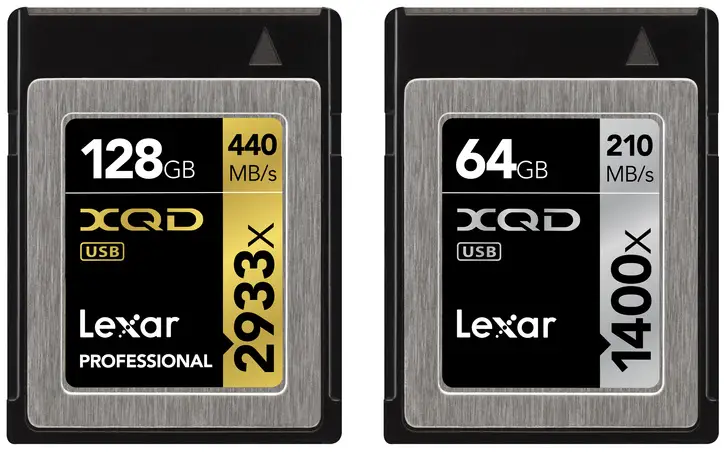 Despite being less popular than the SD and CFast cards at the moment, both XQD cards provides some impressive specs and versatility for the price. The Lexar Professional 2933x XQD 2.0 is available in 32GB, 64Gb and 128GB capacities for $177.99, $328.99 and $616.99, respectively.
The Lexar Professional 1400x XQD 2.0 card comes with 32GB and 64GB capacities for $123.99 and $191.99, respectively. For more efficient and flexible transferring of the data recorded on these XQD cards, Lexar has also introduced the Professional Workflow XR2 card reader, that sports USB 3.0 port and will go on sale with a price tag of US$44.99.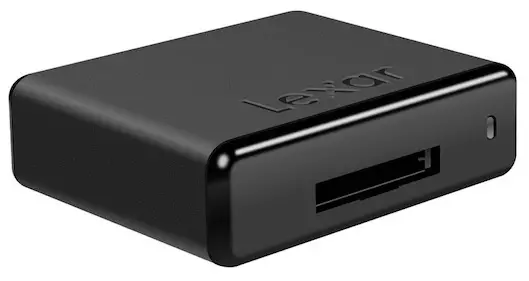 The company has also announced two additions to its CFast memory card line – the Lexar Professional  3500x and 3600x CFast 2.0 cards. Just as the XQD units both are designed and optimised for high-quality 4K video recording leveraging new thresholds of performance and maximise the capabilities of next-generation cinema-grade video cameras such as Arri ALEXA, Arri AMIRA, Blackmagic URSA Mini, Canon XC10 and more.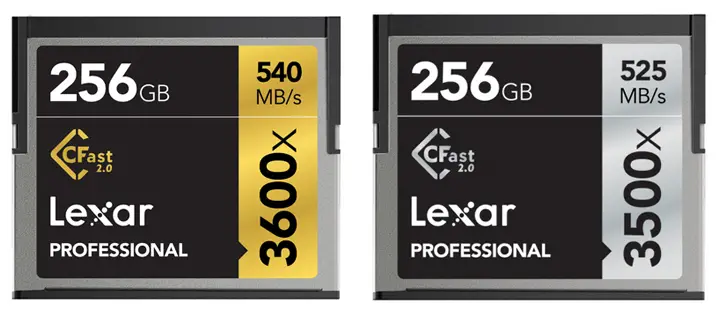 It's worth noting that the Lexar Professional 3600x CFast 2.0 card, in particular, is specifically optimised for ARRI cameras and will be available in 256GB and 128GB capacities providing read transfer speed up to 540MB per second. The Lexar Professional 3600x CFast 2.0 card will set you back $944.99 (256GB) and $506.99 (128GB) respectively. The Lexar Professional 3500x CFast 2.0 card on the other hand, will retail for $944.99 (256GB), $506.99(128GB), $273.99 (64GB) and $164.99 (32GB). The expected shipping is set for October/November 2015.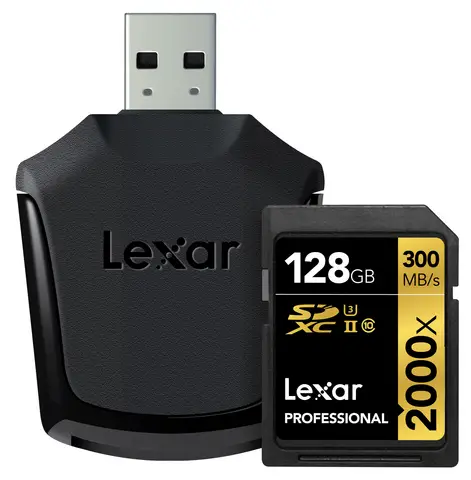 At last but not least, comes the 128GB version of the Professional 2000x SDXC UHS-II memory card. Lexar claims that this unit will be the fastest UHS-II memory card available at this capacity on the market when it becomes available for purchase later this year.
The new Pro SDXC 128GB card will offer read transfer speeds up to 300MB per second and write speeds up to 260MB per second providing backwards compatibility with older cameras and readers, performing at UHS-I and Class 10 speeds. The new SDXC card will be available towards the end of this month with a retail price of $290.
To determine which Lexar CFast card is compatible with your camera, head over to www.lexar.com/cfastcompatibility for more information.
B&H Order links:
Lexar 64GB 2000x UHS-II SDXC with SD UHS-II Reader (U3, Class 10)
Lexar Pro 3600X Cfast 2.0 Memory Card – 128GB
Lexar Professional XR2 XQD card reader
Lexar Pro 2933X XQD Memory Card – 64GB
Lexar Pro 2933X XQD Memory Card – 128GB
Claim your copy of DAVINCI RESOLVE - SIMPLIFIED COURSE with 50% off! Get Instant Access!