New entrant Atlas Lens Co, just announced their brand new Orion 2x Anamorphic lenses at NAB 2017. At the show users can visit the Tiffen booth (C 6019) and demo their first 65mm T2 Orion Series 2x Anamorphic lens. The lens making game, especially the Anamorphic one is extremely difficult, given the high cost of R&D and manufacturing, however relatively new companies such as Veydra, have proven that it is not impossible.
Atlas Lens Co. was founded by lead designer and cinematographer Forrest Schultz and cinematographer entrepreneur Dan Kanes with the express purpose of building Anamorphic Lenses that are optically pleasing, mechanically robust, and available to meet the needs of modern cinematographers wherever they are in the world.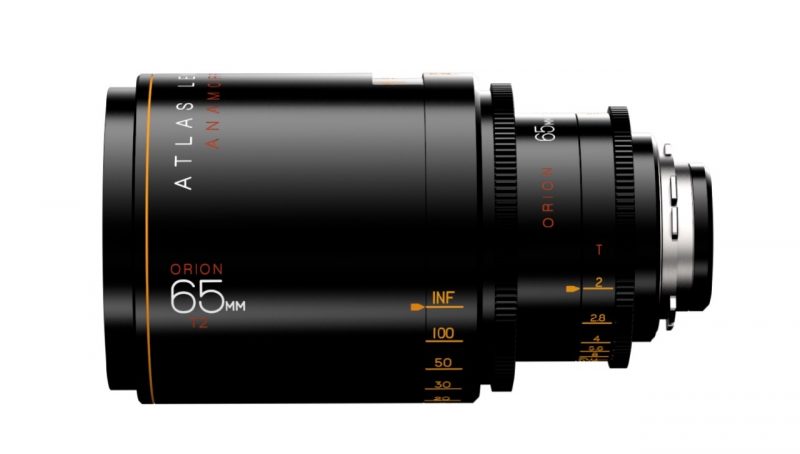 The initial release will comprise of three focal lengths – ORION 40mm T2, 65mm T2, and a 100mm T2. All these will be "true" 2x anamorphic squeeze, which means they'll be perfect for the Panasonic GH5, that is they'd be a damn fine rental option at least.
Orion Series Anamorphic Lenses are purpose built for the latest crop of modern digital cinema cameras such as the Arri Alexa or Red Weapon (Scarlet W/Raven), Canon Mount Cinema Cameras like the C300 II, or adapted Sony E Mount or Micro 4/3 cameras (via PL to E mount adapters) and are even designed to accommodate the rotating mirror shutter of 35mm Motion Picture Film Cameras following Arri PL Flange requirements.
Atlas Lens Co. – Orion Series Anamorphics – 65mm Shoot from Atlas Lens Co. on Vimeo.
Atlas Lens Co. are currently were demoing the 65mm T2 at NAB, which just like the rest of the planned lenses, covers more than the S35 image circle – i.e. Alexa Open Gate.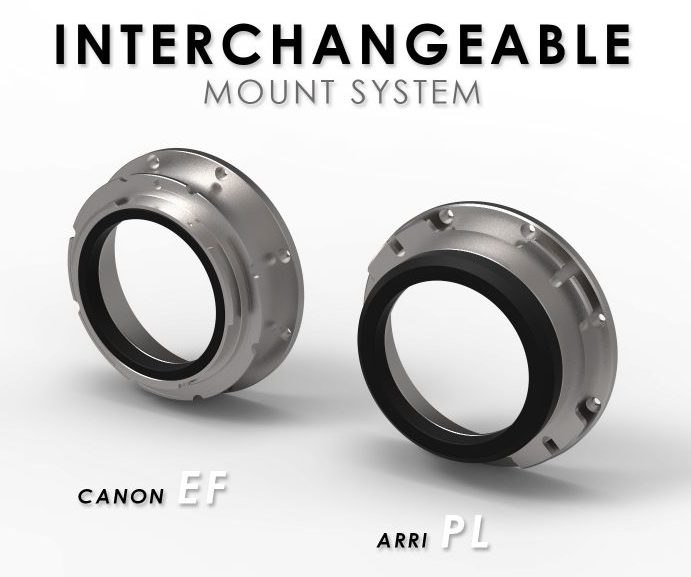 Orion Series 65mm T2 Flare Test- Red Weapon Helium 8k from Atlas Lens Co. on Vimeo.
The Orion Anamorphic lenses feature an IMS (interchangeable lens mount) system with Canon EF or PL mounts at the moment. Focus has a deep 270° travel rotation. Cine pitch 0.8 mod gearing on both iris and Focus ring are spaced to allow simultaneous drive control, even when two motors are mounted on the same side of the lens.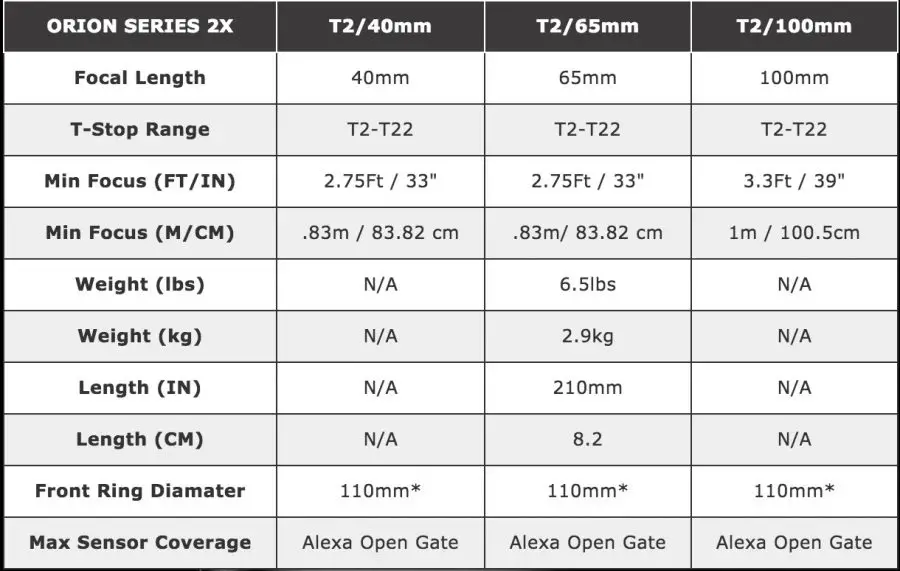 Atlas Lens Co are currently offering a 10% discount on single lens pre-orders and a full $2,000 discount for those who pre-order the 3 lens set. At between 6,500 and 7 grand per lens (and this is without the pre-order discount) the Orion lenses seem like a hell of a deal for true, 2x Anamorphic mechanics and optics.
More details on pricing below:
40mm T2 – $6,499 List Price. [$5,849 Pre-order Special]
65mm T2 – $6,499 List Price. [$5,849 Pre-order Special]
100mm T2 – $6,999 List Price. [$6,299 Pre-order Special]
3 lens set – $19,999 list price – $7995 deposit gets you $2,000 discount for $17,995 total.
Pre-order Benefits:
Priority Placement in Delivery Queue for Q1 2018 Delivery
All $4995 Deposits can be upgraded to the $7,995 3 Lens Set Deposits at any time. Click here if you wish to upgrade.
Deposits are fully refundable at any time.
For more details head over to Atlas Lens Co.
Disclaimer: As an Amazon Associate partner and participant in B&H and Adorama Affiliate programmes, we earn a small comission from each purchase made through the affiliate links listed above at no additional cost to you.
Claim your copy of DAVINCI RESOLVE - SIMPLIFIED COURSE with 50% off! Get Instant Access!