Well, it didn't take long for that to happen – the Canon EOS-1D C 4K DSLR is getting a massive $3K discount for a very limited time. After the C100 Mark II, and the C300 II got some very decent (permanent) discounts, now you can pick up the EOS-1D C for $4999 until the end of July, which is in three days. Yes, it may have been around for a few years, but it was the 1st Canon DSLR to ever get 4K video, and it's sure still capable of producing some lovely images – and add to that Canon LOG (that is missing from the newer 1DX Mark II which is $5,999) combined it with a full-frame chip and more affordable Compact Flash cards for media, and you get some smoking good 4K DCI in a 4:2:2 codec. It is a sure tell sign that Canon are making way for their new 4K cameras to be announced in the next 6 weeks – which include the 2 mystery 4K cameras at IBC and the 5D Mark IV of course. So with this juicy price drop, the EOS-1D C falls nicely below the newer 1DX mark II.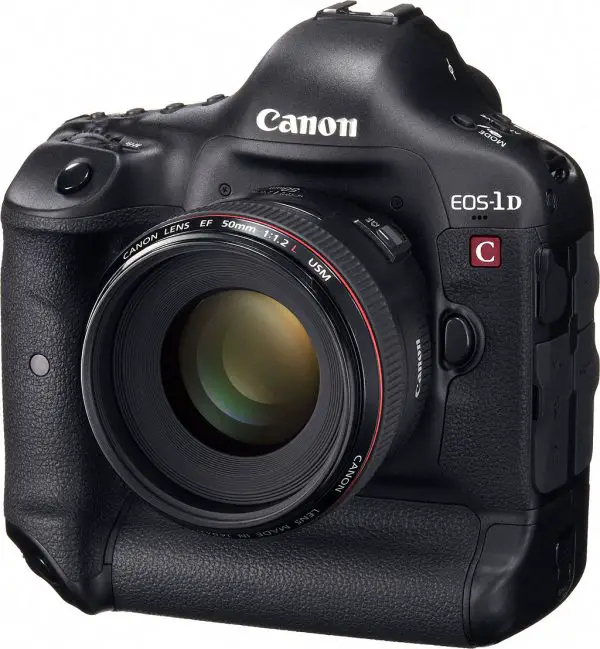 Canon EOS-1D C Features – Now $4,999 (was $7,999) until 7/31 at B&H, Adorama
18.1MP Full-Frame (5208 x 3477) CMOS Sensor
4K DCI (4,096 x 2,160) 8bit 4:2:2 MJPEG
1,920 x 1,080 Full HD Video
Dual DIGIC 5+ Image Processors
3.2″ LCD Screen
Eye-Level Pentaprism Viewfinder
Dual Compact Flash Card Slots
Canon EF Lens Mount
Magnesium Alloy Body
61-Point High Density Auto Focus
Check out this awesome video by Simeon Quarrie shot in 4K on the 1DC:
Now some of you may be thinking – hey wait a minute – aren't we supposed to get a 5D Mark IV announcement pretty soon? I mean after all, 2016 is a Photokina year, which is just around the corner in less than 60 days. Plus we already have the 1D X Mark II, which does 4K and is a newer camera with a few more tricks up its sleeve (4K/60p, 1080p 120fps and all that jazz).
And yes that's true, all the logic, rumours and hype point to a late August announcement and Photokina (and possibly IBC 2016 beforehand 8-13th Sept) unveiling of the new 5D Mark IV full-frame DSLR, which will supposedly shoot 4K, have LOG and other key video-centric features missing from the 1 DX II and even 1DC – such as zebras, peaking etc.
For what it's worth here is an UPDATED version as of today 27/7/16 of my predictions on what the upcoming Canon EOS 5D Mark IV will have in terms of video functionality (I heard from a new source at Canon as to what the new 5D may bring and more importantly when):
24MP full-frame sensor
Dual DIGIC 7 processors
Super 35 crop for 4K/60p in H.264/ 8bit 420 codec
Full Frame (no crop) 4K/30p
1080/120fps – again in a crop
Dual CFast 2.0 card slots
Dual-pixel AF in video
Mic and headphone jack
Improved back LCD screen with touchscreen functionality (like the 1D X II)
Canon LOG and Canon LOG 2
Canon WideDR, Zebras, Peaking (very video centric)
Possibly new Picture profiles similar to WideDR dedicated for video
It won't be cheap: MSRP at the moment around $3,699-$3,999 (due to post-Brexit and due to weak Yen)
Very likely to be announced August 26th or 27th, displayed at IBC and Photokina. 
Delivery scheduled for October 2016.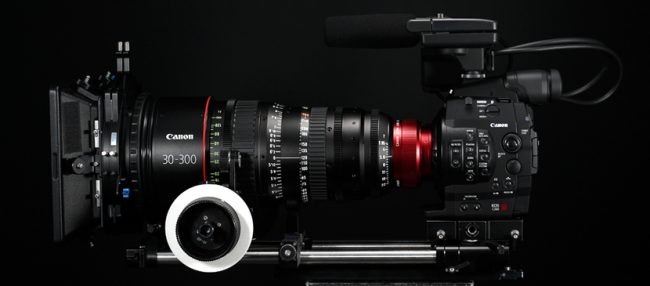 In addition, there will be 2 new EOS Cinema cameras announced and debuted at IBC 2016 in Amsterdam – one big beast – top of the food-chain, new shoulder design AMIRA competitor 4K S35 camera priced around the $30K mark; and surprisingly a smaller C100-like (may not be a C100 III at all or can even be a fixed lens XF305 update) cheaper, but broadcast friendly 4K camcorder priced around $5-6K.
I personally have a hunch this new 4K camcorder may very well be an XC20 of some sorts with a better lens and bigger body (much more like a traditional camcorder and rightfully a XF300/305 4K replacement). I'll be in Amsterdam again this year and will report with the latest as the show gets underway.
Until then here's the Canon 4K line-up as it stands now (from cheapest to top end):
Claim your copy of DAVINCI RESOLVE - SIMPLIFIED COURSE with 50% off! Get Instant Access!