Motorized sliders have come a long way in the recent years. They are no longer just mechanical sliding tools providing a simple motion from side to side. Now, we have full-fledged devices capable of performing a wide variety of complex camera movements allowing users to take advantage of the advanced functionality and features for capturing not only smooth videos but also stunning time-lapse sequences. The DigiSlider 2-axis auto panning motorized slider is another great example in that regard. With the unique auto-panning addition, this tool allows users to keep a subject in the center of the frame while in motion. The in-depth video overview produced by Emm of Cheesycam showcases how to set up the slider and also walks us through the features it provides.
The Digislider 2-axis auto-pan slider comes with a sturdy carbon fibre and aluminium construction for maximum strength and lightness at it's perfect for any loads up to 5kg when setting up horizontally and up to 3kg when utilised vertically. The unit also provides easy and quick mounting points for a camera and a tripod along with 3/8 male thread to attach a ball head or fluid head on top. Each Digislider 2-axis auto-pan slider kit includes a Digislider 2 Axis Auto-Pan Slider, VT Controller, Medium speed motor, a 12V rechargeable battery along with US plug.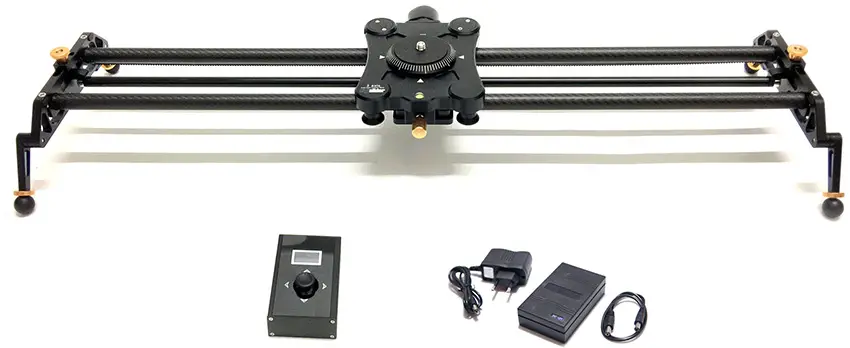 Furthermore, the Digislider 2-axis auto-pan slider is quite easy to setup. Just tether your camera, plug in the motor and the power source and you are ready to go. The unit also comes with flipping out legs that can be further adjusted when you need to level the slider on an uneven surface.
Due to its auto panning feature, users don't need any longer an expensive fluid video head to keep a subject in frame. Now, the DigiSlider 2-axis auto-panning slider can do this for you by utilizing only a simple ball head mounted on top. Additionally, this setup will give you more options when choosing the right angle for your shots, something that you can't get with a conventional fluid head.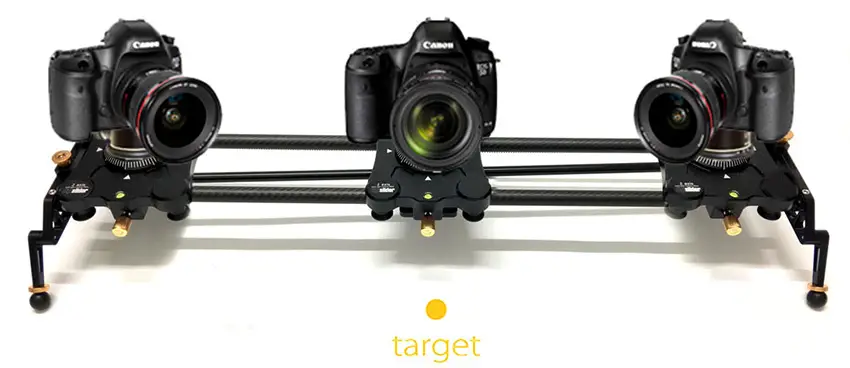 The VT Controller provides three main programmable modes – continuous, shoot-move-shoot, stop-motion device. Shoot-move-shoot mode, for instance, triggers the camera for a set amount of time and then moves the motor for a set distance while doing this on a repetitive loop. Unlike many other motorised sliders out there, this convenient feature is perfect for long exposures shots for night-time lapse sequences. Due to the fact the slider comes with a motor and belt drive, you cannot move its carriage manually unless you disconnect the belt drive using a basic hex tool.
If you want to learn more about the product, head over to the official DigiSlider's website.
[source: MrCheesyCam]
Claim your copy of DAVINCI RESOLVE - SIMPLIFIED COURSE with 50% off! Get Instant Access!