Classic cine lenses have always been in great demand among seasoned cinematographers and DPs around the globe, not only for the sturdy build quality and exquisite imagery they produce but mostly for the unique aesthetics they could bring to any filmmaking project. So, it's always a welcomed decision when a company such as Cooke Optics decides to breathe new life into any of their classic lineup of glass. The company just announced the new versions of the legendary Speed Panchro Cine Lenses that are based on the original Speed Panchro design manufactured between the 1920s and 1960s. They quickly gained a worldwide reputation for quality cinema production and were widely used throughout the 20th century. Unlike their predecessors, though, the latest Panchro cine lenses sport modern housing design and provide improved optical performance.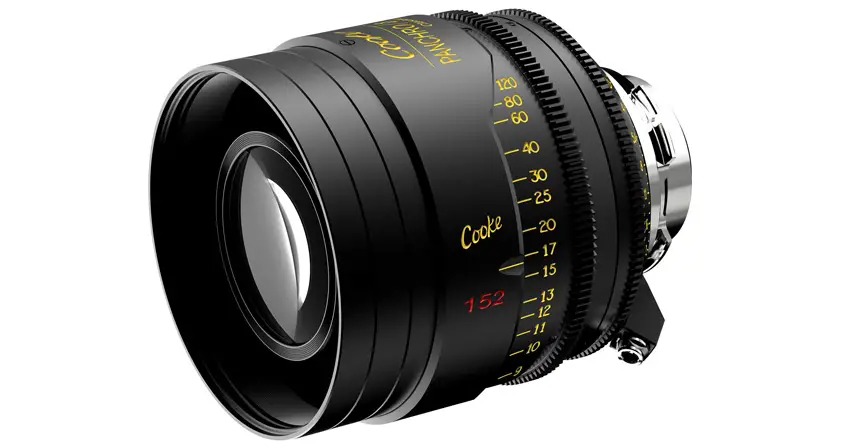 These lenses will also come standard with the new Cooke Multi System available in wide range of mounts supporting natively PL, EF, E, F and MFT cameras. In addition to modern mechanics, lens mounts, consistent focus and iris gears along with uniform front diameters, they will all cover Super35 standard. The brand new set of Cooke Speed Panchros includes 18mm T/2.2, 25mm T/2.2, 32mm T/2.3, 40mm T/2.3, 50mm T/2.3, 75mm T/2.3, 100mm T/2.8 and 152mm T/3.2 lenses.
All in all, these cine lenses combine a relative aperture as wide as T/2.2 with an angular field of view and definition previously impossible with much smaller apertures. The best part is the new Panchro Classic lenses will have the same look and feel that professionals love about the originals. So, if you've ever used the older ones, these new lenses will be a fantastic rental option for some of your future projects. The Cooke Panchro Classic line is scheduled to ship from NAB 2017, but if you want to see them earlier and you're based in Europe, the lenses will be shown at IBC 2016 taking place in Amsterdam later this week.
[source: Cooke]
Claim your copy of DAVINCI RESOLVE 16 - SIMPLIFIED COURSE with 50% off! Get Instant Access!