IBC 2016 hasn't even started and announcements are pouring in from all directions! Popular US-based gear maker, Convergent Design just announced their latest software update – Titan HD Extract for Apollo, Odyssey7Q/7Q+, which makes the recorder/monitors even more powerful production tools with the ability to give you 3 separate HD feeds (acting as different camera angles) from a single 4K/UHD source, timecode synced all to the same media, saving you additional equipment and ingesting different kinds of media. Convergent Design's sales pitch is simple and to the point, and that is "many cameras can shoot in 4K today, but most clients still want HD.  How can a 4K camera become an enhanced HD device?" You may be thinking – after the Apollo option, the Odyssey Raw Bundle and constant firmware updates giving more frame rates and formats, is there a limited to what the Convergent Design Odyssey7Q+ 4K raw recorder can handle? Well, from the looks of things there's plenty of juice and horsepower left in the device, which the manufacturer bills as the "most powerful 4K recorder/monitor"!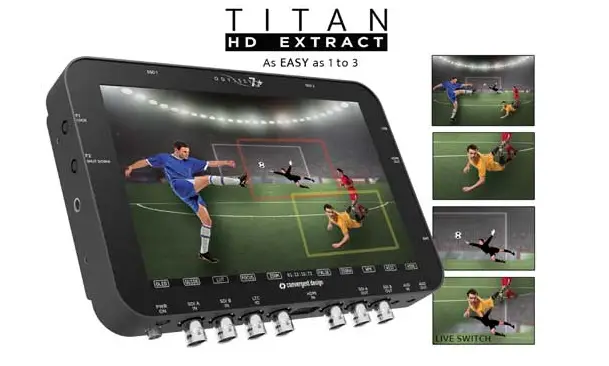 The cool thing with the Titan HD Extract option is that it is also available on the older Odyssey7Q model, and the newer Apollo multi-camera production recorder/switcher. Also, other options such as Odyssey RAW Bundle or Apollo option are not required for Titan.
The Titan uses one 4K or UHD camera to create three HD video signals by using one frame as  a "super-sample" of the full image area and two frames are windows selected from within the original input.  These windows can be panned smoothly through the 4K field and the three angles can be Live-Switched.  All four HD signals can be recorded simultaneously in Apple ProRes (HQ/422/LT) with matching timecode and file names. Frame rates supported are up to 30p in 4K or UHD.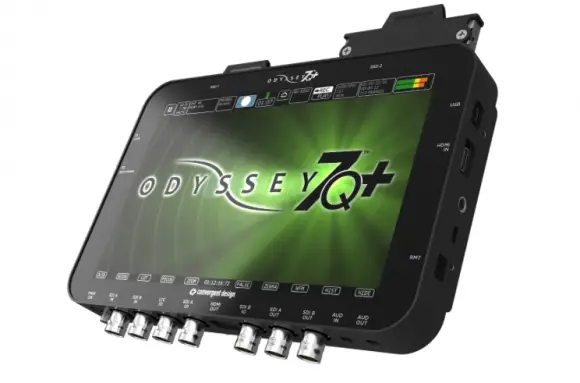 Here are some useful applications of the new Titan upgrade for Odyssey7Q/7Q+/Apollo:
Shoot a two-subject interview using one camera and Titan and record a Live-Switch of a two-shot plus separate close-ups.
Record a panel presentation with a wide master plus a single on the moderator and another of the panel, all from one camera.
Cover a House of Worship service with a shot of the clergyman, another of the chorus, and a wide view of them all – done with the modest investment of one camera and Titan.
With Titan and a single installed camera capture an entire football field from the 50 yard line, plus follow a player as he runs the course of the field.
The Convergent Design Titan Option accepts 4K video signals over HDMI and SDI (original Odyssey7Q is sadly limited to only accepting 4K over 3G-SDI).  Titan also accepts 4K RAW data from the Sony FS5, FS7 & FS700 cameras. Live-Switching is available as cuts and dissolves, and an Edit Decision List is generated as an .EDL file for conforming an edit in post.
Titan will have a list price of $1295, however Convergent Design will offer Titan for a limited time at an introductory price of just $995.  Titan is expected to be available around the beginning of October.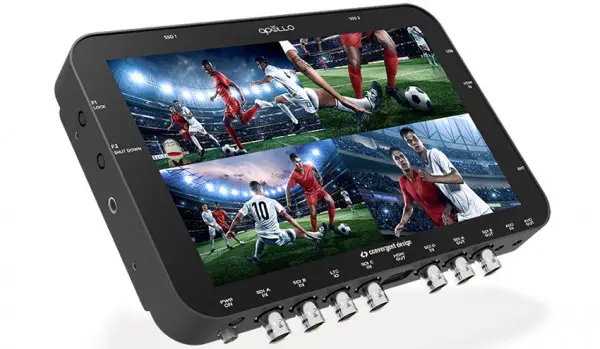 For more on Titan, visit the Convergent Design website and check out this video introduction.  Or come see Titan in person at the Convergent Design booth at IBC 2016. Convergent Design are also doing an IBC 2016 Special by offering a $500 discount on the Apollo option for Odyssey7Q+ through September 25th, which normally costs $1795, but until 9.25 you can buy one for just $1,295 directly from CD here.
Claim your copy of DAVINCI RESOLVE 16 - SIMPLIFIED COURSE with 50% off! Get Instant Access!