Well, it's not like there's been a shortage of lens announcements this past week, and now Tokina are throwing their hat into the mix by announcing their first Full-Frame Sony E mount lens part a new line-up called FIRIN. This announcement of course come in just in time before Photokina 2016, which starts next week and quite a few new lenses and cameras are expected from all major manufacturers. Sony A7sII, A7, and A7RII owners,  for example, may find this new FIRIN 20mm f2.0 FE lens quite interesting due to it's compact size and fast f2.0 aperture. The Sony mirrorless E-mount system and especially the huge success of the original Sony A7s, and now the A7sII, A7RII and the rest of the Alpha 7 lineup of cameras, has had a tremendous impact on lens manufacturers, flocking to the E-mount scene eager to get that hard earned cash from filmmakers looking for new lenses for their cameras. And that's a good thing – Sony have also stepped up their E-mount FE lens game announcing a bunch of lenses this year, alongside with just about every imaginable manufacturer from Zeiss, to SLR Magic and Veydra offering E-mount lenses. The short flange distance of the E-mount is of course a major plus in addition to the "sick" performance of the aforementioned Sony mirrorless cameras especially in 4K video.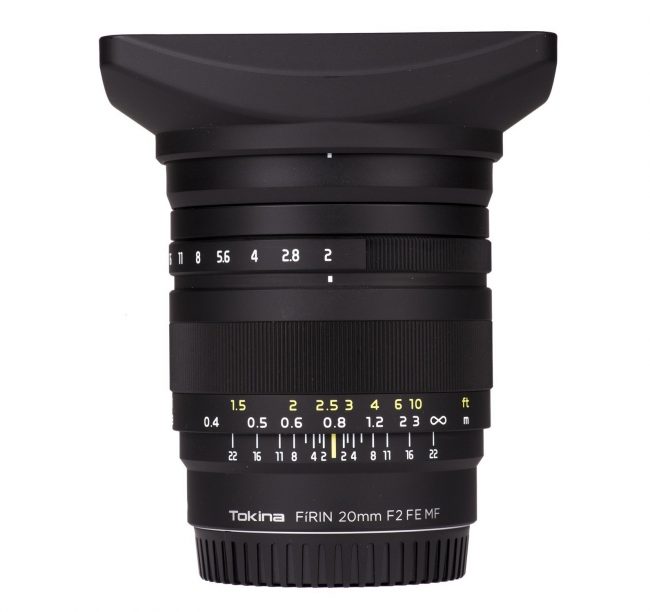 According to the manufacturer, the name "…FíRIN is a variation of Fírinne – the old Irish word for "truth". It means "that what is real" and signifies "being true to someone or something". It represents a promise from Tokina to photographers to help them capture the truth in their images with this revolutionary new lens."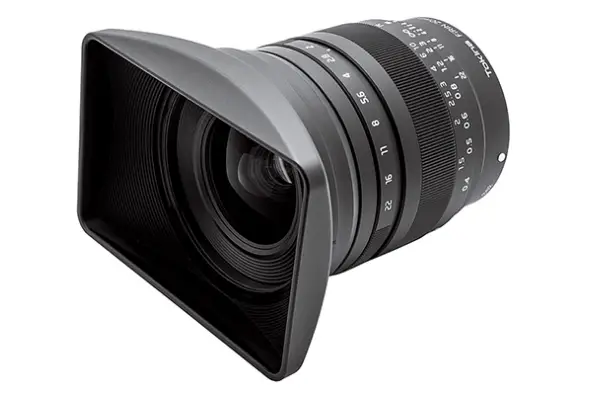 Tokina FIRIN 20mm f/2.0 Specs and Features:
Covers 35mm Full frame (36 x 24mm) sensors – A7s, A7sII
E-mount for Sony mirrorless cameras
De-clickable Aperture Ring function available
3 Super-Low Dispersion (SD) elements
Manual Focus Ring
No Image Stabilisation
13 elements in 11 group
Angle of view – 92.651°
Filter size: 62mm
Shortest object distance: 0.28m / 11 in.
Macro maximum magnification: 1 : 10.33
Focus method: Internal focus
Number of aperture blades: 9
Maximum diameter: 69mm
Full length: 81.5mm
Weight: 490g
Hood: Square, bayonet type
Tokina claims excellent optical abilities due to perfectly placed two all-glass precision molded aspherical elements with 3 Super-Low Dispersion (SD) glass lens elements made for reducing aberrations and yielding higher resolution and contrast. All lens elements are carefully multi-coated that helps to reduce reflections and flares to an absolute minimum.
The Tokina FíRIN 20mm F2.0 FE MF has an ability to encode and transmit aperture, distance and optical data to the camera body making this lens fully suitable in terms of using MF assist function, 5-axis image stabilization and view finder electronic distance scale. Lens CPU with optical correction data noticeably contributing to final image processing inside the camera.
This lens has been designed for more "purist" photographers (for a lack of a better word) who prefer manual shooting and video enthusiasts thanks to the wide manual focus ring, aperture ring and depth of field index bar. The Firin lens also features a De-Click Aperture function making this lens suitable for video use.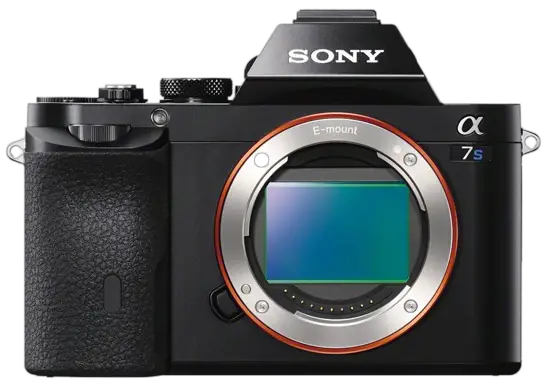 Looking at the specs a few aspects of this lens might just make it a really good option for video if you are shooting with a Sony Full-frame or an APS-C camera like the Sony a6300. This is a manual focus lens, so repeating focus should be much easier than with the dreaded fly-by-wire focus on some other lenses; in addition the 9 blade aperture should deliver some nice bokeh, and the filter size of 62mm is not too bad – for those of you like me, who are heavily invested in 77mm filters, using a step-up ring will come in handy. The close focus is decent at 28cm too.
The Tokina Firin 20mm f2.0 FE MF is expected to be available sometime early next year, and "hopefully" priced reasonably, as other Tokina lenses. I love using my 11-16mm EF Tokina, it is one of my favourite lenses, when it comes to super-wide angle zooms – there isn't anything this wide and this good for the same price. The new Firin 20mm prime lens feels like a welcomed addition and I want to see more.
[via Sony Alpha Rumors/Tokina]
Claim your copy of DAVINCI RESOLVE - SIMPLIFIED COURSE with 50% off! Get Instant Access!