In addition to announcing the development of their flagship GH5 camera, Panasonic also announced three other new 4K cameras at Photokina 2016 – the compact LX15/LX10, the affordable G85/G80 and also the video-centric 4K bridge camera – the FZ2000 or FZ2500 in North America. The GH5 pre-launch announcement caused quite a stir online and somehow these other cameras got a bit sidelined as the GH5 prototype sat quietly in its glass enclosure at the Panasonic press conference. Nevertheless, looking at the specs of these new cameras, Panasonic is (once again) bringing a forward thinking attitude to the 4K game by incorporating some for of UHD or 4K video capture in every single product segment; while other manufacturers (like Canon) are still resisting causing many of their potential customers to look elsewhere. Unlike the predecessor FZ1000, which was an interesting camera last year, but sadly didn't really set the world of video production on fire, the FZ2000 (EU model) and FZ2500 (North American variant) does show a lot of promise with a wealth of video-oriented features in the "around $1,000" price bracket.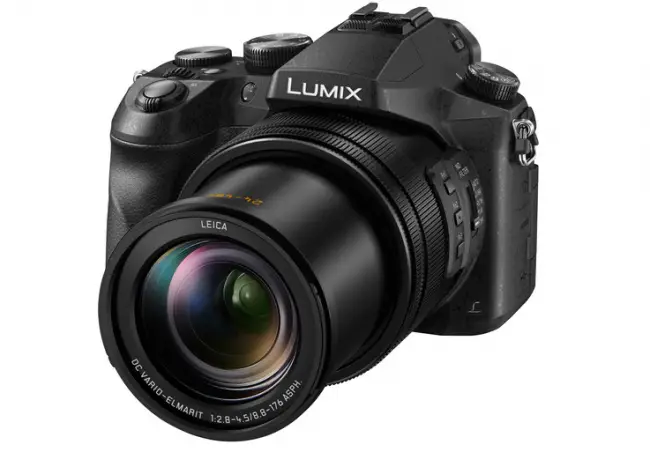 Panasonic FZ2500 Features
20.1 Megapixel 1-inch High Sensitivity MOS Sensor
Leica DC Vario-Elmarit f/2.8-4.5 Lens with 20x Optical Zoom
24-480mm (35mm Equivalent)
0.74x 2.36m-Dot OLED Live View EVF
3″ 1.04m-Dot Flip-Out Touchscreen LCD
8bit 4:2:0 4K DCI (4096 x 2160) at 24.00 fps at 100Mbps & UHD up to 30p
1080/60p Slow-Motion (ALL-I intra at 200Mbps)
CINELIKE-V and CINELIKE-D Picture Profiles
V-LOG Optional extra!
10bit 4:2:2 HDMI Output to external 4K recorders
3.5mm External Mic input and Headphone output
Built-In Wi-Fi Connectivity; 4K PHOTO
ISO 25,600 and 12 fps Continuous Shooting
Manual Control Ring & Built-In ND Filter
Price – $1,198 USD Pre-order at B&H,
Available in December 2016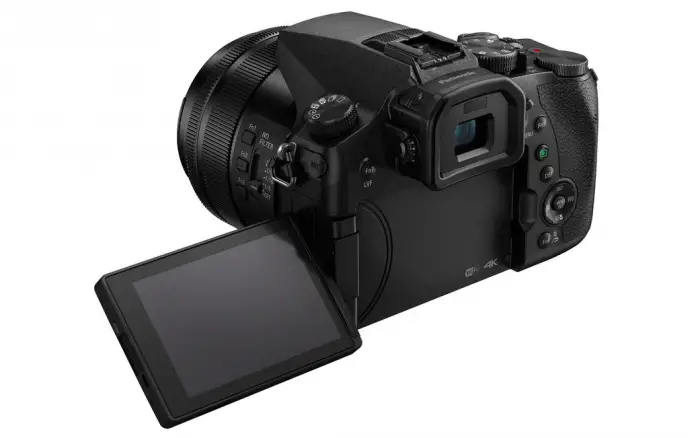 Check out this 4K movie sample from the new Panasonic FZ2000/FZ25000:
The Panasonic FZ2500 is well positioned to go against the other big 4K 1-inch bridge cameras that are popular with video shooters – the Sony's RX10 II *which I own and love, and the newer RX10 III. FZ2500 has a few things going for it – a decent Leica lens with a massive 20x optical zoom, that is f/2.8 at the wider end. The camera features CineLike V and D profiles for those who want to spend a bit more time in post to grade their footage and V-LOG for $99 extra for those who want the maximum quality. The presence of 10bit 422 output is a big deal here – no other mirrorless camera in its class can do so (other than the GH4 of course, but it's a different camera)!
The much needed 3.5mm mic input and headphone jack are both present. A Built-in ND filer and true 4K at true 24p are certainly very welcomed features here too.
And while the FZ2500/FZ2000 may lack a LOG profile (the RX10 II has S-log2), the added zoom reach and better tilting screen, which is actually a touch-screen unlike that ungodly thing on the back of my RX10 II, may very well be enough for those looking for a compact big zoom camera that shoots 4K and has audio input and monitoring. Pricing on the FZ2500 is around $1200 in the US and £1099 in the UK.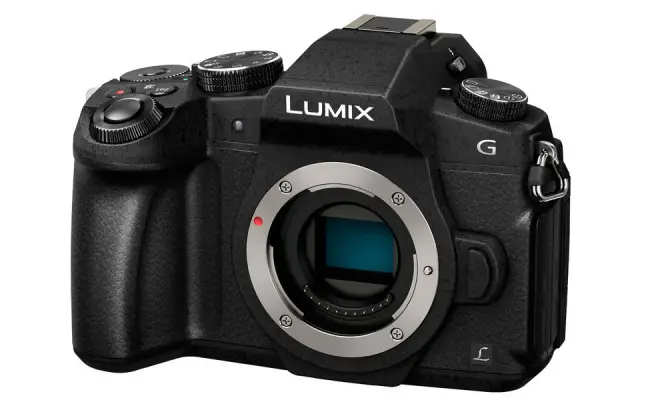 Next up – it's the new Lumix G80/G85. This is a more affordable Micro 4/3 interchangeable lens camera that is currently priced at $898 in the US and features a 16 megapixel Micro 4/3 type sensor. The camera can do UHD at 30 or 24p for the NTSC model the G85, or 25 in the G80 EU model. The coolest feature for video peeps is the advanced 5-Axis Image Stabilization here that Panasonic calls "Dual I.S. 2" that now works both in wide and telephoto thanks to a new gyro sensor in the camera body.
Panasonic Lumix G85/G80 Features
16MP Live MOS Micro 4/3 type Sensor
UHD (3840 x 2160) at 30/24p
5-Axis Image Stabilization, Dual I.S.
2.36m-Dot Electronic Viewfinder
3.0″ 1.04m-Dot Swivel LCD Touchscreen
Built-In Wi-Fi Connectivity
DFD AF System, 4K PHOTO Modes
ISO 25,600 and 10 fps Shooting with AF-S
Price – $898 Body Only; pre-order at B&H
Panasonic Lumix DMC-G85 +12-60mm Lens – $998; pre-order at B&H
Available end of October 2016
You can learn more about the G85 from the First Look video that our friends at B&H have prepared.
The last of the camera announcements was the LX10/LX15 super-compact 4K camera with a 3x zoom lens and a lens control ring. The LX10 sports an all-metal body and if you remember the LX100, that Panasonic released about two years ago, you'd be right at home. As a competitor to the mighty, but equally petite Sony RX1oo IV, the Lumix LX10 may turn a few heads thanks to the 5-Axis Hybrid Image Stabilization, which sadly works in Full HD only.
Nonetheless, the camera can record UHD up to 30p, has built-in Wi-fi, and a very nice Leica lens with 24-72mm range and variable aperture of f/1.4 to f/2.8.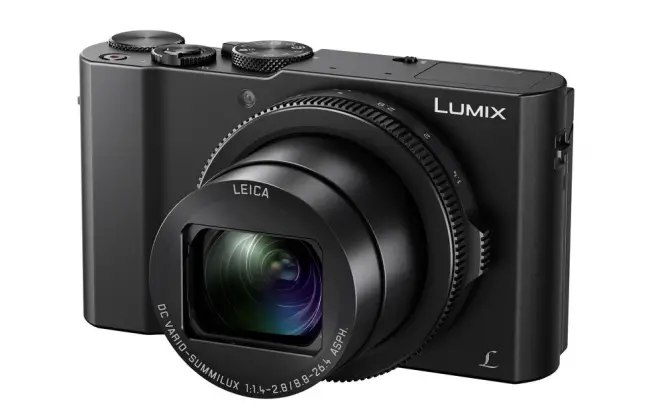 Panasonic Lumix LX10 Features
20.1MP 1″ High Sensitivity MOS Sensor
Leica DC Vario-Summilux f/1.4-2.8 Lens
24-72mm (35mm Equivalent)
3.0″ 180° Tilting Touchscreen LCD
UHD 4K Video at 30/24 fps in MP4
5-Axis HYBRID O.I.S.+ in 1080p video
49-Area AF System
Built-In Wi-Fi Connectivity
Extended ISO 25600 and 10 fps Shooting
Lens Control Ring; USB Mobile Charging
4K PHOTO; Post Focus & Focus Stacking
Price – $699; Pre-order B&H
Expected availability – November 2016
Claim your copy of DAVINCI RESOLVE - SIMPLIFIED COURSE with 50% off! Get Instant Access!