DJI continues to expand its Osmo/Osmo+ accessory line as the company recently unveiled a wide range of new related products aiming to make the DJI Osmo even more versatile and powerful handheld gimbal/camera system. After the recent introduction of the Osmo+ and Osmo Mobile, the world's leading drone/gimbal maker brings a new dimension to the creative process not only with its latest handheld gimbals but also with some new Osmo tools and accessory kits. These include the Osmo Pro/RAW Z-Axis, Osmo Chest Strap Mount, Osmo Sticky Mount, Osmo Gimbal Extension, Osmo High Capacity Intelligent Battery, Osmo Quad Charging System and more.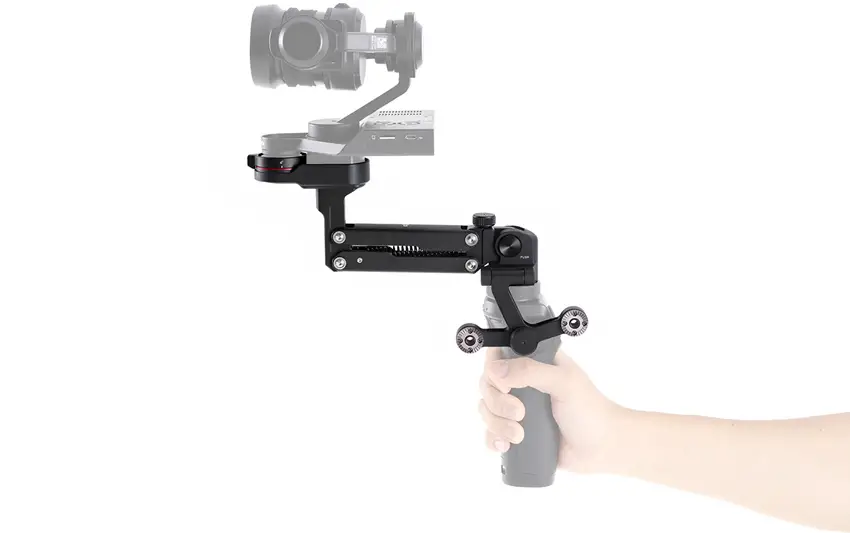 Just like the original Z-Axis extension, the Osmo Pro/RAW Z-Axis reduces vertical shaking from natural arm movements when walking. It's compatible with the Zenmuse X5/X5R gimbal and camera. Keep in mind, though, that the unit is not intended for action sports that involve extreme movement or to be used with other non-DJI devices. You also can't use it in conjunction with the Osmo Bike Mount, Extension Rod, and Tripod. The Osmo Pro/RAW Z-Axis will sell for $179 and should start shipping in less than a month.
The Osmo Chest Strap Mount, on the other hand, straps to your chest while holding your Osmo/Osmo+ gimbal, thus allowing you to capture stabilized POV shots. It also lets you quickly switch back to handheld use. The Osmo Chest Strap Mount will hit the shelves with a retail price of $59, plus it can be used alongside other Osmo accessories for capturing multiple unconventional angles and a broad range of more appealing perspectives.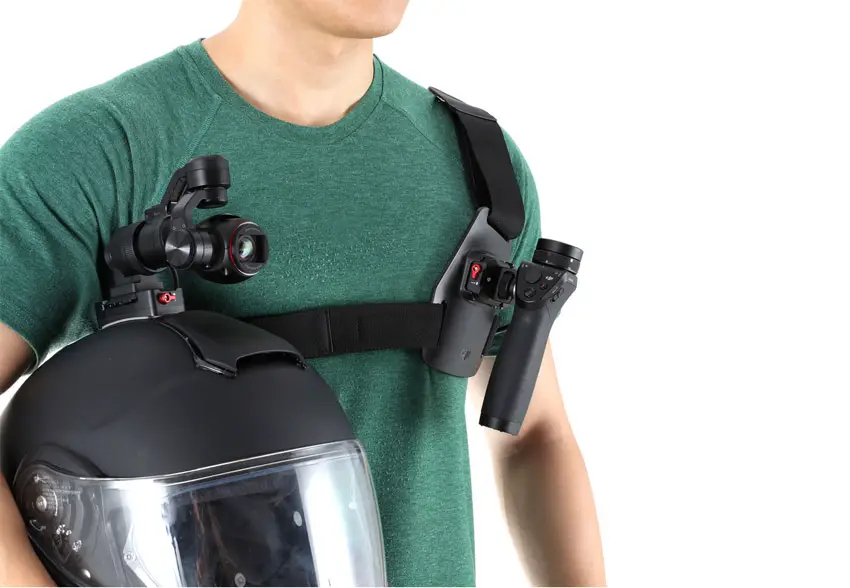 Furthermore, the Osmo Sticky Mount and the Osmo Gimbal Extension allow users to mount the Osmo or Osmo+ gimbals on a helmet, which is another way to add more production value and extra stability to your extreme sports videos. The Osmo Sticky Mount and Osmo Gimbal Extension will set you back $45 and $49 respectively.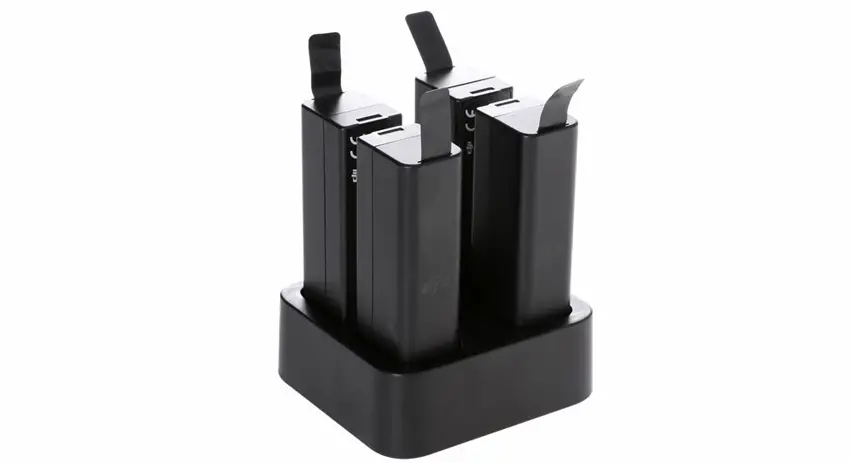 Ultimately, the Osmo High Capacity Intelligent Battery and Osmo Quad Charging System provide even more flexibility when using the Osmo gimbal. For instance, the Osmo Quad Charging system can recharge four empty Osmo intelligent batteries for less than two hours, whereas the high-capacity Intelligent Battery now boasts 1225mAh in comparison to the genuine Osmo battery that packs 980mAh of power. If you want to learn more about the latest Osmo accessories, head over to the DJI Store or use the links below.
[source: DJI]
B&H Pre-Order Links:
DJI Z-Axis for Osmo Pro & Osmo RAW
DJI Intelligent Battery (High Capacity)
DJI Quad Charging System (Adapter Excluded)
Disclaimer: As an Amazon Associate partner and participant in B&H and Adorama Affiliate programmes, we earn a small comission from each purchase made through the affiliate links listed above at no additional cost to you.
Claim your copy of DAVINCI RESOLVE - SIMPLIFIED COURSE with 50% off! Get Instant Access!