Almost six months after Western Digital has acquired the SSD and NAND flash manufacturer SanDisk, the company introduces its first consumer SSD lines each build upon existing SanDisk products. The WD Green SSD, for instance, is an entry-level product lineup providing capacities up to 240GB, whereas the WD Blue line is based on the SanDisk X400 SATA SSD with a few minor hardware changes and increased capacities up to 1TB. Both WD-branded SSD lines come in 2.5-inch and M.2 form factors boasting a near-maximum speed of SATA drives and are backed by a 3-year limited warranty.
Despite the extremely competitive pricing starting at merely $50, the WD Green SSDs promise to deliver essential-class performance alongside an ultra-low power draw, thus turning into an appealing budget-oriented option suitable for multiple creative workflows. Available in 120GB and 240GB capacities, WD Green features sequential read and write speeds of up to 540MB/s and 405MB/s and endurance up to 80TBW.
All in all, the WD Green aims at those users looking for the lowest possible price while still expecting acceptable reliability and a noticeable performance jump over hard drives. According to WD, the Green SSDs will be available later this quarter with a retail price of $52.99 and $79.99 for the 120GB and 240GB M.2 models respectively.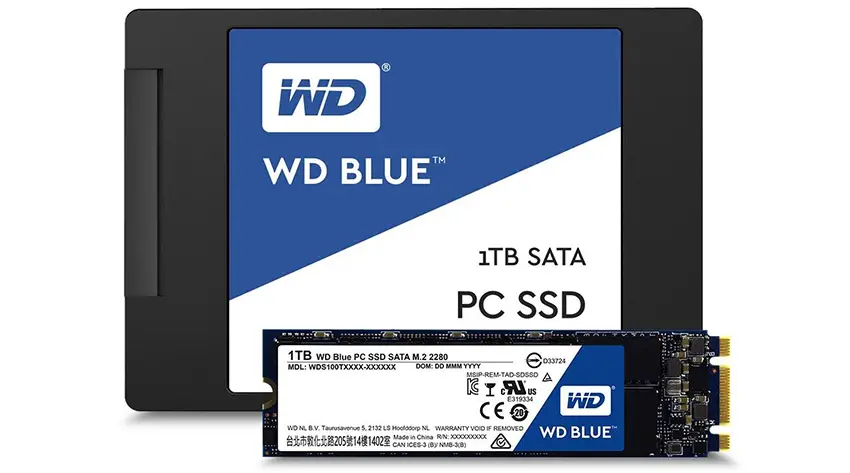 The WD Blue SSDs, on the other hand, seem to be the more robust storage solution optimized for multitasking and system-intensive applications offering up to 545MB/s and 525MB/s sequential read and write speeds, and endurance up to 400 TBW.
These units also come armed with Tiered Caching technology that utilizes SLC and TLC flash technologies for improved speed performance along with several leading error-correction features to help prevent data loss and provide lasting reliability. The WD Blue SSDs can already be pre-ordered in 250GB, 500GB, and 1TB capacities, in both 2.5-inch and M.2 form factors,  ranging from $79.00 to $309.00 respectively.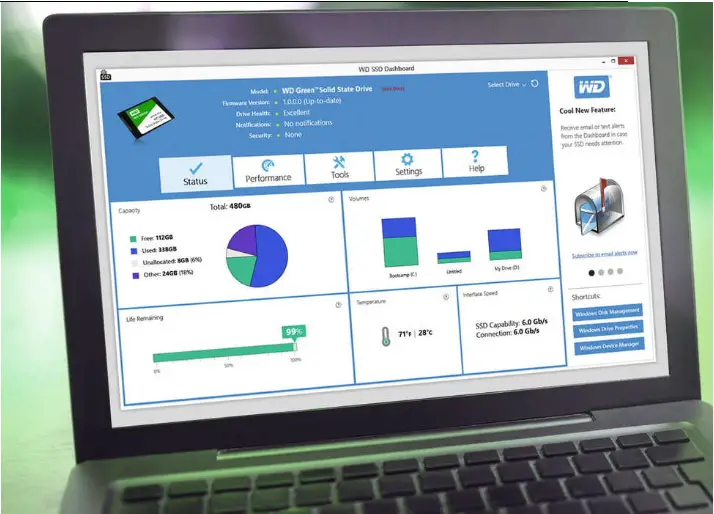 Both drives have MTTF and WD Functional Integrity Testing (F.I.T.) Lab certification providing fast boot times and better program responsiveness as well as either will come with WD's SSD Dashboard software, which features a broad range of performance and capacity monitoring options. So, if you are looking for an optimized and affordable storage solution with blazing speed and industry leading reliability combined with an ultra-mobile form factor, the WD Green and WD Blue SSDs indeed seem to be a viable option worth trying.
[source: Western Digital]
B&H Pre-Order Links:
WD 120GB Green SATA III 2.5″ Internal SSD
WD 240GB Green SATA III 2.5″ Internal SSD
WD 250GB Blue SATA III 2.5″ Internal SSD
WD 500GB Blue SATA III 2.5″ Internal SSD
WD 1TB Blue SATA III 2.5″ Internal SSD
Claim your copy of DAVINCI RESOLVE 16 - SIMPLIFIED COURSE with 50% off! Get Instant Access!