The ability to control manually all the major settings of the DJI Mavic PRO camera is an extremely powerful asset when it comes to capturing professional aerial footage. You can not only set your white balance, ISO, and shutter speed manually, but you can also choose the dedicated DJI's flat color profile D-Log for the most flexibility and control over the captured footage when color grading later in post. Independent filmmaker, RC model enthusiast and co-owner of MyFirstDrone Korey Smith shares his experience with setting up the DJI Mavic PRO camera alongside his personal settings used when filming with the latest DJI's quadcopter.
If you want to replicate the look of this test footage or get similar results, go into the camera settings of your DJI Mavic PRO and look for the Color section, under which you will find multiple color options, D-Log included. Once you opt for D-Log, set the white balance, ISO, and shutter speed accordingly.
Then look for the Style section to tweak the in-camera image further. This is where you can tune the contrast, saturation, and digital sharpness of your drone's camera. When shooting in D-Log, Korey Smith recommends leaving the saturation at 0 or turning it down to -1 when using any other of the built-in custom presets. Leave the contrast at 0 as well, and bump the sharpness up by one notch if you want the image to look a bit sharper even when shooting in 4K.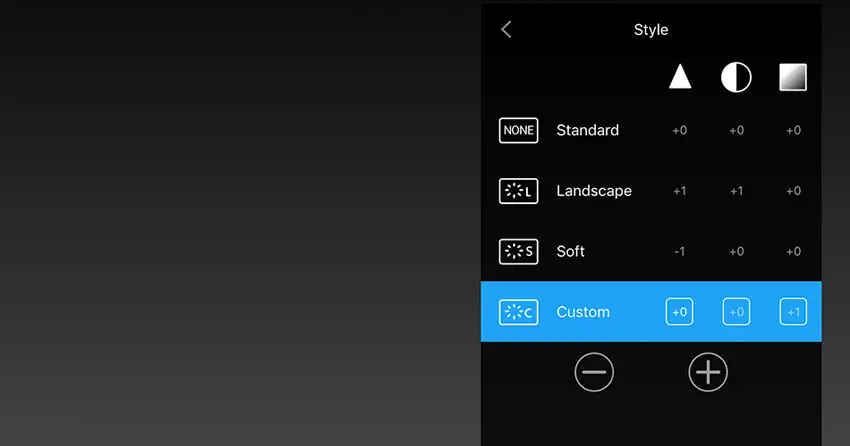 The last thing that Corey recommends before taking off is setting the exposure and making sure it's locked. That particular step will keep the image from getting brighter and darker when moving the camera around. Just like locking the white balance, this action should also make shooting with the Mavic Pro easier once it's up in the air. If you want to get even more technical, you can control the camera ISO and shutter speed manually, but if you're not careful then you may end up with overexposed or underexposed images, so take that step with some extra precaution.
Finally, you can import the captured footage in your NLE of choice and do all the necessary color corrections and color grading tweaks just as you would normally do with any other footage. Bear in mind that the DJI Mavic PRO records video in either .mp4 or .mov wrapper while using MPEG-4 AVC and H.264 codecs respectively, so transcoding might be required in some instances. If you'd like to play around with the clips included in the test video above, you can download them as Apple ProRes 422 files, by using the link located at the bottom of the following page.
[source: MyFirstDrone]
B&H Order Links:
Claim your copy of DAVINCI RESOLVE - SIMPLIFIED COURSE with 50% off! Get Instant Access!