Whether you're up in the mountains or anywhere else in the wild miles away from the nearest AC outlet, PLUG is the only power solution that you'll ever need. In essence, it's the world's most powerful battery pack equipped with two AC wall outlets, 2 USB charging ports and a USB Type-C port that ensures your traveling equipment stays up and running even at the most remote location. The device provides 250 Watts and 48,000 mAh that should be more than enough to keep your favorite traveling gadgets fully charged. For instance, PLUG can recharge two laptops, three drones, seven tablets, 28 phones, or 30 DSLRs on a single charge.
Moreover, due to its pass-through charging, the unit can power multiple devices at the same time while getting recharged from the wall. Additionally, you can also recharge PLUG with a dedicated solar panel, allowing you to work off the grid for regardless of your location. And the best part is that the device literally fits in your camera bag.
PLUG sports 16x 3,000mAh extremely efficient Tesla battery cells used in TESLA cars, whereas its dedicated solar charger is weather-resistant, folds up in no time and even comes with its own carrying pouch. The wattage of the included solar accessory is 40Watts, 20V 2A as it will take approximately 8 hours to fully charge PLUG that way. Alternatively, if you choose a conventional outlet, you'll be able to complete the same operation in 7 hours considering the charging speed will be the same regardless of whether you are using a 120V or 240V outlet for the purpose.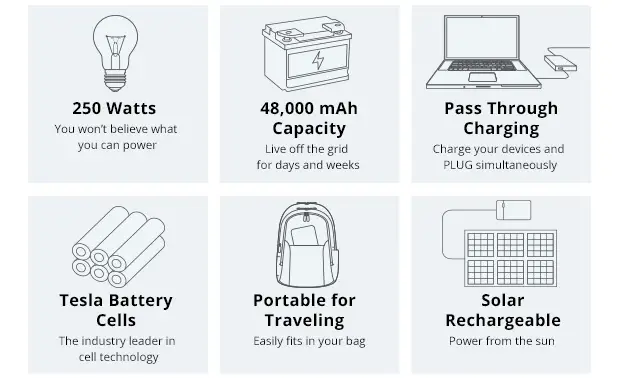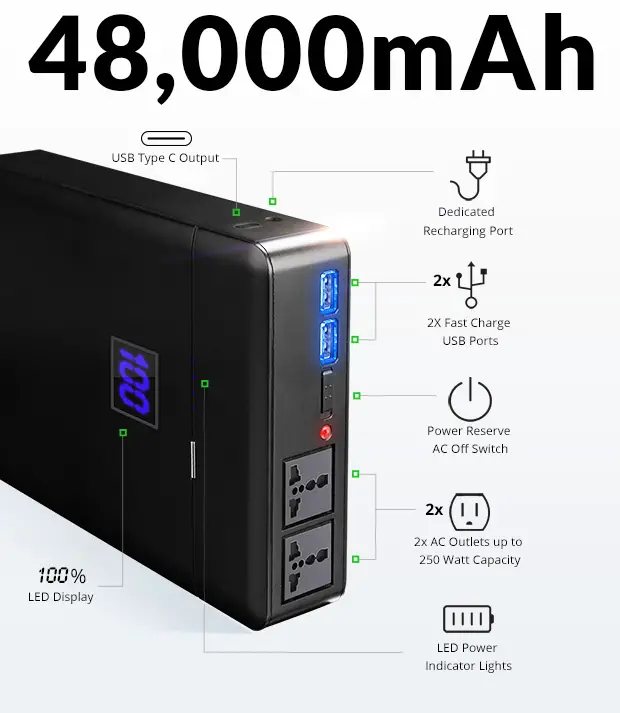 All in all, PLUG provides three times more power than its predecessor, the first power solution manufactured by ChargeTech with a single AC wall plug outlet that came out more than two years ago. Based in Newport Beach, California, the company specializes in building multiple industry-leading power solutions such as mobile chargers, charging stations, cable, accessories and everything in-between.
Currently, the IndieGoGo campaign of PLUG has raised whopping $700,000 as of the time of writing this article as bakers can still purchase PLUG in either Travel or Pro versions along with a solar panel charger for $235 and $250 respectively which is 32% off of the official retail prices. The discount options will be available until the end of the ongoing campaign, so you still have a chance to claim yours. PLUG is expected to ship worldwide to the first bakers in December 2016.
[source: ChargeTech]
Claim your copy of DAVINCI RESOLVE 16 - SIMPLIFIED COURSE with 50% off! Get Instant Access!