The new Panasonic GH5 can shoot in 4K at 30p using a 10bit 4:2:2 chroma subsampling internally! Yes, this is a major first for an interchangeable lens hybrid stills/video camera be it Micro Four Thirds or any other system. This is what we know so far from the limited pre-release information that was officially revealed by Panasonic at Photokina 2016 back in September. However, before the great numbers debate starts in the comment section below, it is worth to spend a few minutes thinking about what does this really mean. For those not really familiar with 8bit, 10bit subsampling and all that "techie non-sense", indie filmmaker, newly appointed brand ambassador for the GH5, and popular YouTuber (of Indy Mogul fame) Griffin Hammond has a really simple video about what capturing in 10bit 4:2:2 colour on the Panasonic GH5 means.
Here is what we know so far about the upcoming Panasonic GH5:
New 18MP CMOS (Micro 4/3 type) sensor
New Body Design
6K Photo at 30p for 18 Megapixel photos (Stills only NOT video)
4K/60p (8bit or 10bit 4:2:0)
4K at 24, 25 and 30p at 10bit 4:2:2 internal
8MP / 60fps Burst Photo – possibly from the 4K/60p stream
No info on IBIS (in-body image stabilisation) may have it
When? – Early Spring 2017 (March possibly)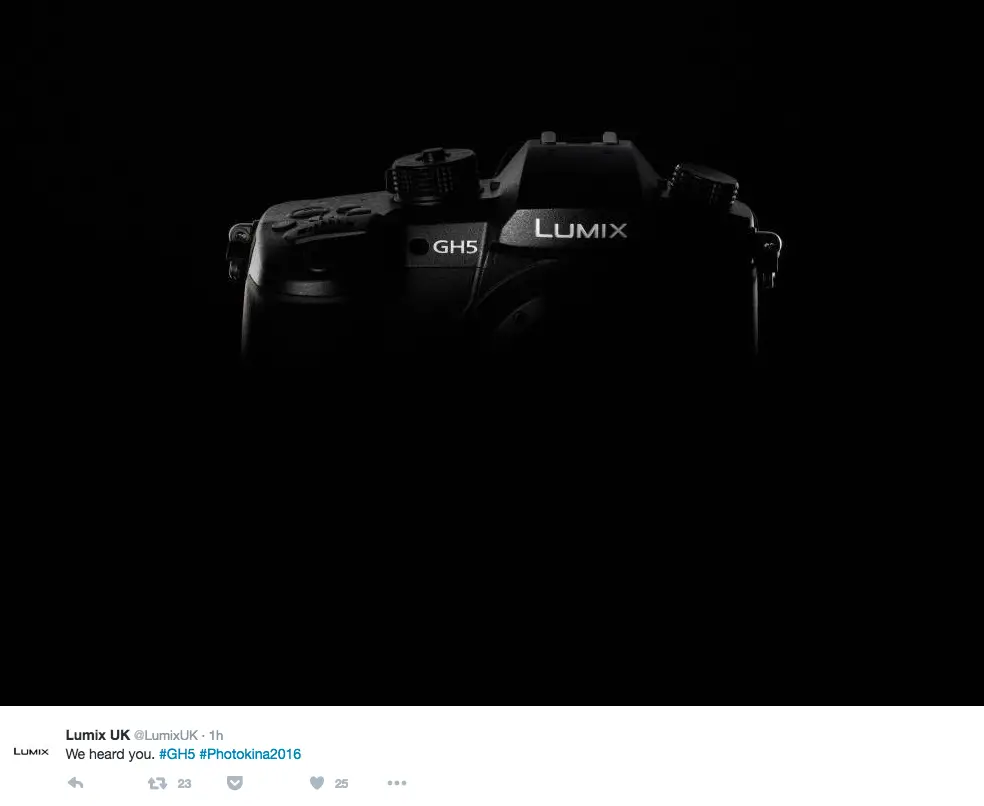 From Panasonic:
The new LUMIX GH5 is scheduled to enter the market in the first half of 2017 and will feature Panasonic's new '6K PHOTO' offering – an approximately 18-megapixel-equivalent still image extraction from an ultra-high quality video with approximately 9x higher resolution than Full HD. Furthermore, an approximately 8-megapixel equivalent '4K PHOTO' can be extracted from a video shot at 60 fps.
The current Panasonic GH4 is still a rock solid 4K mirrorless camera, which can do 10bit 422, however only to an external recording such as the Atomos Shogun or Video Devices PIX-E5, or the Odyssey7Q+, however the upcoming GH5 may render an external recorder unnecessary for some users due to the 10bit 4:2:2 internal recording. It's worth to note at at this stage this option is only for 4K up to 30, not 4K/60p, which will more likely be downgraded to an 8bit or 10bit 4:2:0 sub-sampling due to the increased frame rate and required data to successfully resolve it without major aliasing/moire/artifact issues.
All in all, jumping from an 8bit 4:2:0 sub-sampling (providing 16.7 Million colour combinations from 256 shades of R/G/B) to a far more superior (in theory at least) 10bit 4:2:2 sub-sampling with over 1 Billion such combos is a huge step up, which offers massive advantages when it comes to heavier colour correction and grading in post. Working with 10bit colour can reduce banding in blue skies or any other prevalent colour in a given scene, especially one where such colour has smooth gradations from a lighter version of this colour to a darker – i.e. this is where the dreaded "colour banding" in skies comes from when you shoot in LOG in an 8bit 420 codec.
Monitoring and grading in 10bit is a whole another story, which is beyond the scope of this post, but Griffin does reference it in his video above and I do agree with him – depending on where you deliver to – and that would be Web for most of us on the lower budget side, an 8bit monitor and an 8bit internal codec gets the job done; however as you move up in clientele into Broadcast and Film, requirements get a bit more demanding and a 10bit acquisition codec (for most instances) is a must.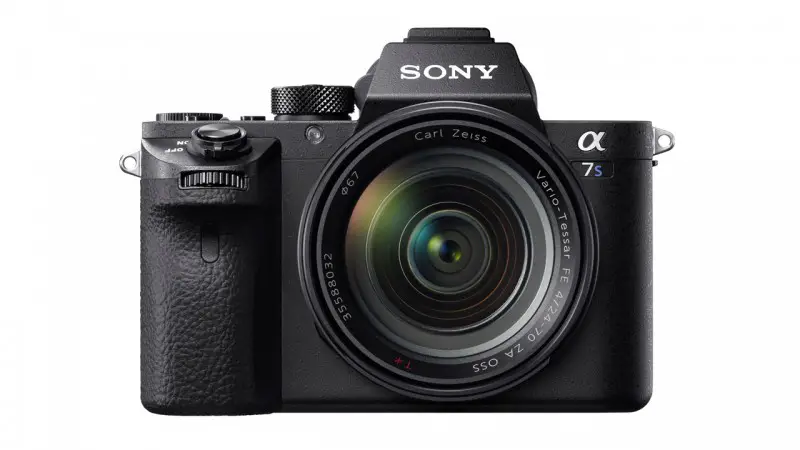 For example, S-log3 is present as an option in the Sony A7sII, but the internal codec is a flimsy 8bit 4:2:0 H.264 at 100 Mb/s, which isn't enough when you have to spread 13-14 stops of Dynamic range over 4 times less colour information compared to a 10bit 422 codec (256 vs 1024 gradations). This is why when you use an aggressively flat LOG profile such as S-log3 in an 8bit codec it can show banding and other artifacts very quickly even when pushed just slightly in the grade.
Of course there's nothing wrong with 8bit 4:2:0 colour – there's plenty of shooters out there who produce lovely work with their GH4's, or A7s' or any other 8bit camera; it's jus that their canvas in post is far more limited compared to the more robust 10bit one.
Another parameter that has not yet been revealed on the GH5 is the codec – it may be H.264 or the newer HEVC H.265 which may present difficulties in post of its own due to the lack of current support in major NLEs. The bit rate required for a decent 10bit image in 4K would have to be at least 200 Mb/s (for reference, the 4K/UHD 10bit 422 XAVC-I codec in the Sony FS7, rips through 240Mb/s at 24fps or the whopping 600Mb/s in 4K/60p) to ensure that image issues arising from native compression are minimised.
Much like many of you, I have high hopes for the upcoming Panasonic GH5, it is shaping up to be one of the most anticipated cameras (if not the most anticipated) for the low-budget shooter segment, and one that can truly get me back in the the world of Micro 4/3.
Panasonic have a truly unique opportunity to hit it outta of the ballpark with the new GH5 and get ahead of the pack if they get a similar In-Body Image Stabilization system like the one in the new Olympus E-M1 II, which has to be seen to be believed, and also (unlike Olympus) get the price right.
Disclaimer: As an Amazon Associate partner and participant in B&H and Adorama Affiliate programmes, we earn a small comission from each purchase made through the affiliate links listed above at no additional cost to you.
Claim your copy of DAVINCI RESOLVE - SIMPLIFIED COURSE with 50% off! Get Instant Access!