Sigma debuted their first ever cine lenses at this year's IBC 2016 trade show in Amsterdam. Predominantly known for their budget stills offerings and the excellent image quality of their Art series of prime and zoom lenses, Sigma's new High Speed Cine zoom 18-35mm T2 and 50-100mm T2 cine zooms are designed to cover Super35 sized sensors and are based on their renowned Art series optics and will be the first of their cine lenses to ship in early December for around $3,999 USD a pop. Note, that Sigma also announced the 24-35mm T2.2 Full-Frame Cine Zoom, which does cover full-frame 35mm sensors.
Most of you may be familiar with the stills counterparts of these lenses – the amazing 18-35mm f1.8 Art and the 50-100mm f1.8 Art zoom, which share the same optical design with their cine counterparts, however in terms of proper solid, cine design of course the High Speed Cine Zooms have the upper hand, hence why they cost 4 grand. Don't let that fool you though – compared to other cine zooms on the market (such as Angenieux for example, whose latest offering the EZ-1 30-90mm PL is $10K+), 4 grand is cheap, however the image quality out of these lenses as demonstrated in the new short film "Blur" speaks for itself.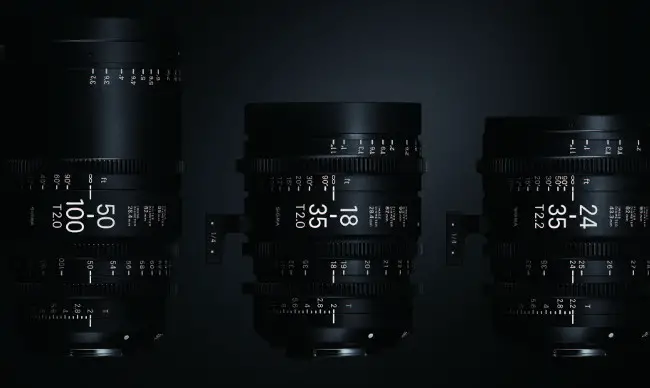 The short film below was shot on the ARRI Amira and the Sigma 18-35mm T2 and 50-100mm T2 high speed cine zoom.
Check out the BTS video below, which features interviews with key crew members involved with the film.
Sigma High-Speed Zooms Specifications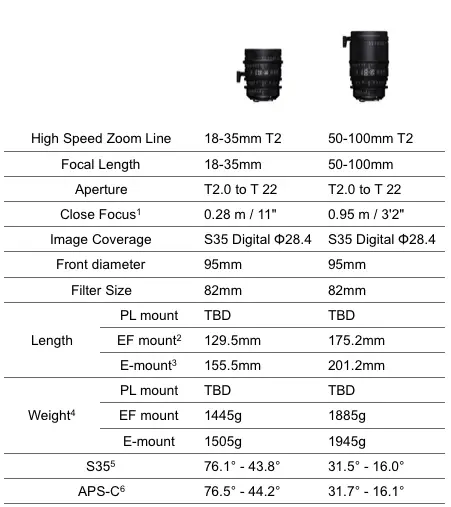 Without a doubt, these new cine zooms from Sigma will find their way onto many, many sets of commercials, music videos, narrative dramas and documentaries. Their price-point and proven image quality without a doubt is enough to entice plenty of RED Epic/Scarlet-W or Red Raven owners to take the plunge. Sure, they may not be exactly parfocal and exhibit breathing, but in terms of sharpness, even at T2 (or f1.8 on the stills versions) rivals plenty 2x, 3x more expensive lenses.
2016 was certainly a very interesting year for new cine lens offerings, and I am particularly excited to see more excellent images shot with these and the Sigma cine primes too.
For all you insomniacs and lens geeks who want to learn more about the technical aspects of the Sigma cine lenses check out this awesome (recorded) 1 hr+ session with cine lens expert Matthew Duclos from Duclos Lenses.
[via Cinema5D]
Claim your copy of DAVINCI RESOLVE - SIMPLIFIED COURSE with 50% off! Get Instant Access!