The Panasonic HC-X1 was a bit of a low-key announcement for Panasonic back in September, however as new footage pops up on the Internet, the latest 1-inch 4K camcorder from Panasonic does show significant potential. The new Panasonic HC-X1 is a compact professional camcorder featuring a 20x zoom and 4K/50 and 60p recording – a feature desired by many video professional and enthusiasts. Taking over from where the older HC-X1000 4K camcorder left off 2 years ago, the HC-X1 is all grown up with a 1-inch sensor, support for the cinematic 4K DCI (4096 x 2160) at 24p, Ultra HD (3840 x 2160) at 60p/50p, Full HD 60p/50p multi-format recording and also HD super slow-motion.
The HC-X1 includes all the bells and whistles you'd expect from a pro camcorder – you have 2-channel XLR Audio, Wired/Wireless remote control, triple manual rings for iris, focus and zoom control, timecode, built-in ND Filters and dual SD card slots for long-form recording or backup.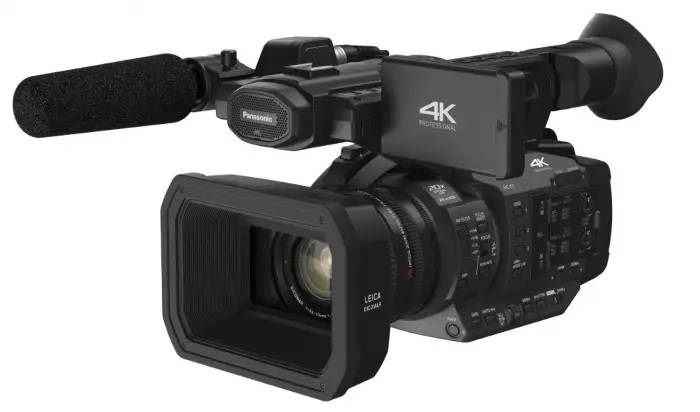 If you are interested in seeing what's included with the new Panny, check out this Panasonic HC-X1 Unboxing via Geekanoids below:
Apart from the marquee feature of 4K/60p recording, which not many camcorders in this price range offer (the HC-X1 is priced at the decent $3,200 US at B&H) the other big feature has go to be the amazing 5-Axis O.I.S. (Image Stabilisation) for 4K 24p recording, UHD 60p/50p recording, dual codec recording (UHD and FHD) and IR shooting.
The correction area was expanded to approximately 900% of the conventional area to strongly correct low- and high-angle shots (compared with Panasonic's AG-AC160). In Full HD mode, a 5-Axis HYBRID O.I.S. + that adds electronic image stabilisation to optical image stabilisation detects and corrects 5 axes, including the roll rotation.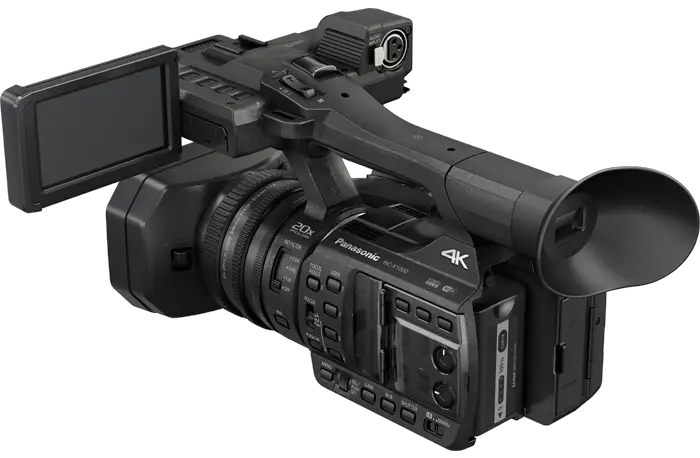 Panasonic HC-X1 Features
1″-Type MOS Sensor
DCI 4K Recording at 24p
UHD 4K Recording up to 60p
MP4, MOV, and AVCHD Formats
Dual SDHC/SDXC Memory Card Slots
HDMI and A/V Outputs
24-480 20x Zoom Lens
f/2.8 Maximum Aperture
Built-In ND Filters
Advanced O.I.S. and Hybrid O.I.S.
For those who are of the school of thought that supports the notion that small chips (anything less than APS-C/S35) can't produce cinematic images, I strongly urge you to check out this footage below, which was shot on a pre-pro model of the HC-X1. This camera has potential and in the right hands it will produce lovely images.
A bunch of ungraded clips shot with the new Panasonic HC-X1 camcorder (pre-production model). All clips captured in a modified Film-like Gamma3, 4K 50p 150Mbit/s. All footage conformed to 24p in post. I am really starting to like this camera. The dynamic range is great, and the 50/60p 4K looks fantastic. Will post settings here later on. All footage shot handheld, some of the long shots stabilized in FCPX. Location: Dingle, Sweden.
Order Links:
Claim your copy of DAVINCI RESOLVE - SIMPLIFIED COURSE with 50% off! Get Instant Access!