In collaboration with ARRI and by following the 256 GB Extreme PRO CFast 2.0 memory cards, SanDisk just introduced the custom ARRI Edition 512 GB Extreme PRO CFast 2.0 Memory Cards for AMIRA and ALEXA Mini.
By doubling the recording time, these cards seem to be the perfect fit for a wide range of applications, from underwater to aerial cinematography, live-performance coverage, high speed and high-resolution capture, as well as extended uncompromised, uncompressed mxf/ARRIRAW recording on the ALEXA Mini.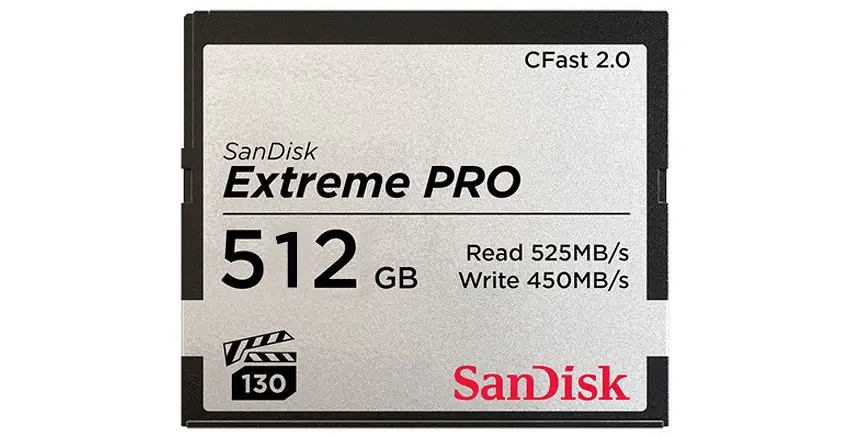 It's worth noting that the ARRI cameras will only support the ARRI edition of the 512 GB CFast 2.0 cards. In other words, customers will need to buy cards with ARRI-certified compatibility since the retail version of this card might go through some changes, that could impact the performance of the ARRI cameras.
All in all, the card's new capacity doubles the uninterrupted recording time on CFast 2.0 media, allowing approximately 50min 2.8K ARRIRAW, 30min 3.4K OG ARRIRAW, or over 2hrs of 2K ProRes 4444 XQ at 24 fps to be stored on a single card.
Like the latest 128 and 256 GB SanDisk Extreme PRO CFast 2.0 memory cards, the 512 GB ARRI edition exceeds the regular CFast 2.0 specification and also passes an extra inspection at the ARRI factory. The ARRI Edition 512GB CFast 2.0 memory cards (K2.0016648) will start shipping after NAB. The price is still unknown, though, but it's expected to be around $1,000 mark.
[source: ARRI]
Claim your copy of DAVINCI RESOLVE - SIMPLIFIED COURSE with 50% off! Get Instant Access!