Budget tripod and camera accessories makers Libec have a new video monopod designed for solo operators and also a new lightweight tripod for DSLR shooters. The company have also announced a new entry-level budget tripod for lightweight cameras such as the Sony A7sII – the Libec TH-X alongside their new monopod. The cleverly abbreviated Libec HFMP (hands-free monopod, duh) is a fresh monopod designed for solo shooters, who often have to do pretty much everything by themselves on a shoot. The cool feature of this monopod is the innovative pedal-operated lock, which allows the operator to lock the monopod in a vertical position.
This clever feature allows the operator to more easily make adjustment to audio or even do a lens swap in between shots, as there is now no need to lay the monopod on the floor or lean it against the wall. Something that I personally have often done.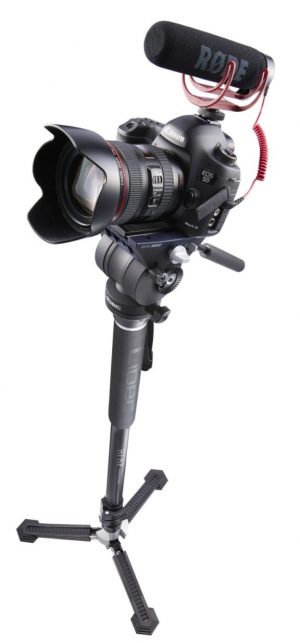 Libec HFMP Summary of Features
Designed for free-stand operations
Free-stand Base with innovative Step Lock/Release Foot Pedal
Instantly switch from shooting mode to a locked vertical position
Convenient click indicates when HFMP is released or locked into position
Built-in lubricated ball joint system for smooth panoramic shots
Numeric height indicators and flip locks for preferred adjustments
User-friendly folding legs for swift setups and compact travel
Robust aluminium material, yet lightweight for easy carry
Dual size designed carrying bag for run&gun and easy storage
Price: Libec HFMP (without fluid head) – $200 on B&H
Price: Libec HFMP KIT (with fluid head) – $340 on B&H
Libec also have a new lightweight affordable entry level tripod system called Libec TH-X ($239 at B&H); the new tripod replaces the very popular and affordable Libec TH-650HD ($189 at B&H). The new TH-X has been designed to cover the needs of DSLR shooters, who often do varied work including low-budget documentaries, corporate gigs, weddings & events work.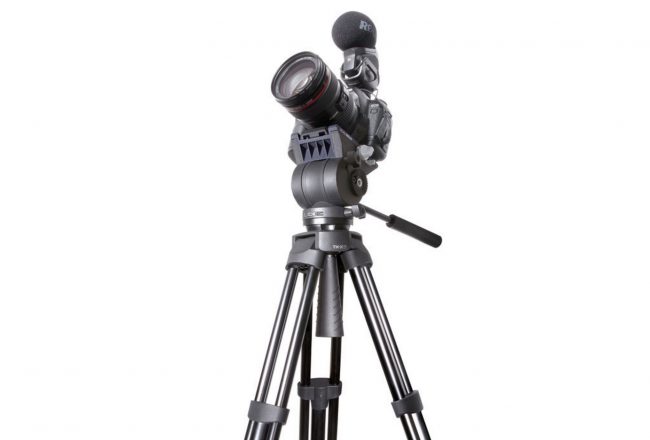 Libec TH-X Features
4 kg/9 lb Capacity Fluid Head
Sliding Balance Plate with Safety Lock
Spring-Loaded Fixed Counterbalance
65mm Bowl Base
Integrated Flat Base with 3/8″-16 Thread
2-Stage Tripod with Mid-Level Spreader
30-62″ Height Range
Independent Leg Adjustments
Includes Padded Carrying Bag
Price: $239 at B&H
The Libec TH-X is not just a fancy new name for their new model tripod; it is a complete overhaul and new design offering improved stability and ergonomics, as well as improved rigidity. Cash strapped shooters who have spent all their money on pre-ordering the Panasonic GH5 can definitely benefit from both the TH-X tripod and the new hands-free monopod, which appears to be quite useful for single ops.
Disclaimer: As an Amazon Associate partner and participant in B&H and Adorama Affiliate programmes, we earn a small comission from each purchase made through the affiliate links listed above at no additional cost to you.
Claim your copy of DAVINCI RESOLVE - SIMPLIFIED COURSE with 50% off! Get Instant Access!