Canon Europe announced three tiers for their upcoming lens swap service allowing EOS C700 customers to change from EF locking type mount to PL or visa versa. In the near future, those will also have an option go swap the entire sensor for a new one with a global shutter. For those of you, not yet familiar with the latest Canon 4K flagship camera, the C700 rocks a serious spec sheet – a new 4K Super35 CMOS sensor, 4K/120fps Raw to an external Codex box, internal ProRes 2K/4444 recording and all the pro I/O you'd expect from a top-end camera built like a tank.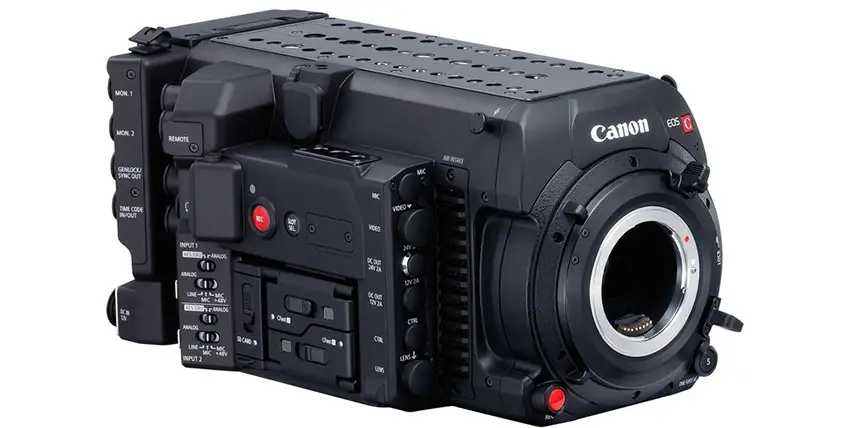 Canon EOS C700 Highlights – $28,000 Body at B&H
Super 35mm 4K CMOS Sensor
10-bit or 12-bit 4K RAW up to 120 fps (via Codex raw recorder)
2K RAW up to 240 fps (via Codex Raw recorder)
EF Cinema Lock Type Mount (PL version available)
Global Shutter version in 2017
Up to 15 Stops of Dynamic Range
Dual Pixel CMOS AF
4K up to 60 fps, 2K/HD up to 240 fps
ProRes 4444 in 2K/FHD
Proxy Recording to SD Cards
Canon Log 2 and Canon Log 3
XF-AVC and ProRes Recording to CFast 2.0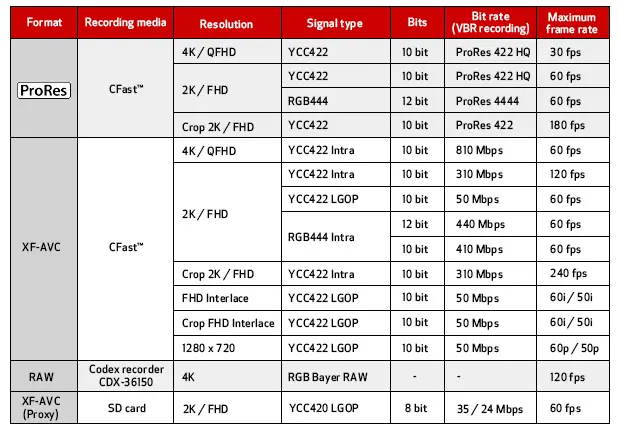 Shot on Canon EOS C700:
At the moment the C700 can be ordered with either EF (locking type) or PL mount and even a GS PL version with the global shutter sensor installed, however this version has not yet started shipping.
For those who've already placed orders for the EF or PL versions and think they'll need a lens mount replacement service soon – check out the details below.
It is worth to note that, although you can perform the lens swap on your own, Canon also gives you an option (and recommends you use it) to send your camera to their Service centre or RCC (Regional Competence Centre), either directly or via a local Canon Authorised Service Facility (ASF), in order to perform the Lens Mount Replacement Service.
The Canon RCCs for Europe are located in Germany, France, Italy, Sweden and UK.
Canon EOS C700 Lens Mount Replacement Service Tiers (when Canon does it for you)
Mount Replacement Service (Labour Only) – 450 EUR/380 GBP
If you choose to purchase your own PL mount (with Cook/i support) directly, or would like to revert the camera back to the original mount from a previous mount change, the RCCs will be able perform the mount replacement using your purchased or original Lens Mount.
Mount Replacement Service & Mount – 1400 EUR/1175 GBP
Depending on your requirements, the applicable RCC will supply and install either an EF Mount with Cinema Lock or a PL Mount (with Cook/i support).
Mount Replacement Service & Mount & Shim Kit – 1550 EUR/1300 GBP
Depending on your requirements, the applicable RCC will supply & install either an EF Mount with Cinema Lock mount or a PL mount (with Cook/i support). A SHIM kit will also be supplied for self-installation.
These prices do not include VAT and inbound shipping. The prices are inclusive of outbound shipment & Cash On Delivery Surcharges (if applicable).
The Lens Mount Replacement service is expected to be available from March 2017. Details on the pricing of the GS (Global Shutter) Sensor Swap for C700 EF or PL owners will be announced at a later date.
Claim your copy of DAVINCI RESOLVE - SIMPLIFIED COURSE with 50% off! Get Instant Access!