Sony once said that high-data rate 4K recording and especially 4K raw for video is not possible on SD cards, hence why their Sony FS7 uses XQD cards. Of course it was possible, but all things considered – XQD is not too bad, and I am not crapping on it by any means, it's just that sometimes major manufacturers treat us like children and feed us BS…
Sony seem to have changed their tune today at the start of CP+ 2017 in Japan, as they just announced a new Sony SF-G Series UHS-II SD cards capable of insanely fast speeds of up to 300MB/s read and 299MB/s write.
IMHO, this is by no means a coincidence, so you can rest assured something big is coming around the corner (maybe that unicorn A7sIII or even something, hm… beefier?) at some point this year.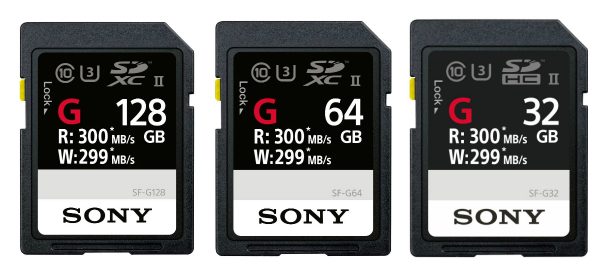 I certainly have no idea, nor have I been privy to any facts about an upcoming camera (and even if I was, I would have had to keep my big mouth shut as to avoid another bollocking by Sony higher ups about my sins in the past, but that's another story for another time), however, I have been following the rumor mill for the past few months. It would make sense for Sony to bring out something new in the 4K mirrorless world soon.
Plus, hey don't forget, NAB 2017 is coming up in April, and even though it is a "broadcast show" as in – generally bigger "proper" cameras take precedence, the original A7s was announced precisely at NAB back in 2014 with a whole lotta fanfare and hoopla.
These new cards seem way too fast for anything that Sony makes at this point that uses SD cards anyway. They will be available later in March in 32GB, 64GB, and 128GB capacities.
It is worth to note that those are some mighty fast UHS-II SD cards, so those who've already pre-ordered Panasonic GH5 could potentially benefit from the upcoming 10bit 422 Intra firmware update and even more so when the 400 Mb/s ALL-Intra update rolls around for 10bit 4K internal recording on the GH5.
One thing that my Panasonic rep told me at BSC, was that when the 400 Mb/s ALL-Intra update comes in for the GH5, it would require some seriously fast SD cards to sustain the higher data rate. So, just in case, you may want to keep an eye out for these new Sony cards. Plus, I am sure Panny will make their own…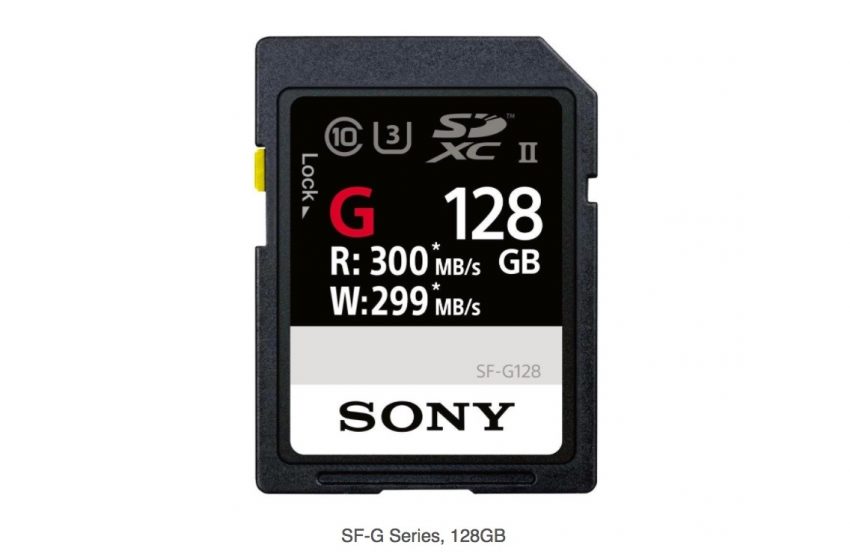 "Available in 32GB, 64GB and 128GB capacities, the SF-G Series offers options that ensure high-performance, high speed  and reliable shooting," said Viviano Cantu, Vice President, Product Marketing, Sony Americas Media and Energy Group.

"As the continuous shooting of higher-resolution images and adoption of 4K video with DSLR and mirrorless cameras increases, the inherent need for larger, faster and more dependable cards becomes apparent.  A longtime leader at the forefront of professional media, Sony has met these growing demands with the debut of the SF-G Series, which offers industry leading performance."
According to Sony, their SD cards are extremely reliable and durable, with water proof and anti-static capabilities to keep your precious content safe. Additionally, Sony's free downloadable File Rescue software allows for the recovery of photos and videos, including RAW images and 4K XAVC-S video files, that may have been accidentally damaged or deleted.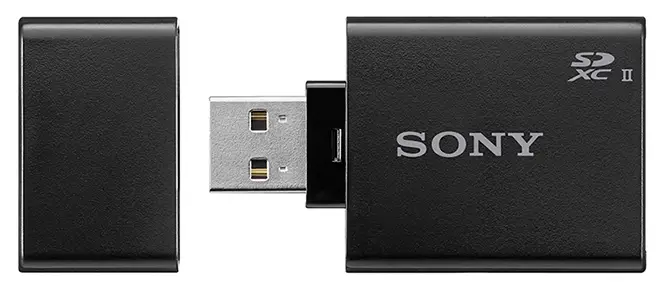 Sony also has planned to release a new high-speed SD card reader, joyfully named – the Sony MRW-S1 supporting UHS-II, alongside the new SF-G series SD cards. The new SD card reader is USB 3.1 Gen 1 rated (basically USB 3.0 speeds at up to "theoretically" 5 Gbps, but in reality it will be much lower), so should be able to get you a decent transfer of data to your PC.
One thing is certain though, these will not be cheap. Considering that Sony's current M series SDXC UHS-II cards max out at 100MB/s write speed and cost $100 for the 128GB version, and Lexar's 2000x UHS-II 128GB (write speed of up to 260MB/s) costs around $230, I'd be surprised to see the new Sony SF-G 128GB be priced at anything less than $250 a piece.
Claim your copy of DAVINCI RESOLVE - SIMPLIFIED COURSE with 50% off! Get Instant Access!