The CP+ photo exhibition in Japan is happening in the moment, or as some refer to it as the "Asian Photokina", and of course we would expect to see some new lenses. Cue popular Japanese lens maker SIGMA , who just announced four new lenses including the world's first f/1.8, ultra-wide 14mm prime!
The new Sigma 14mm f1.8 covers full-frame sensors and is designed for high resolution cameras making it ideal for architecture, astrophotography, documentary and landscapes. The new lens is also a part of their high caliber ART range, which many of you will be familiar with mainly the amazing Sigma 18-35mm Art, which I also just bought to use with the Panny GH5.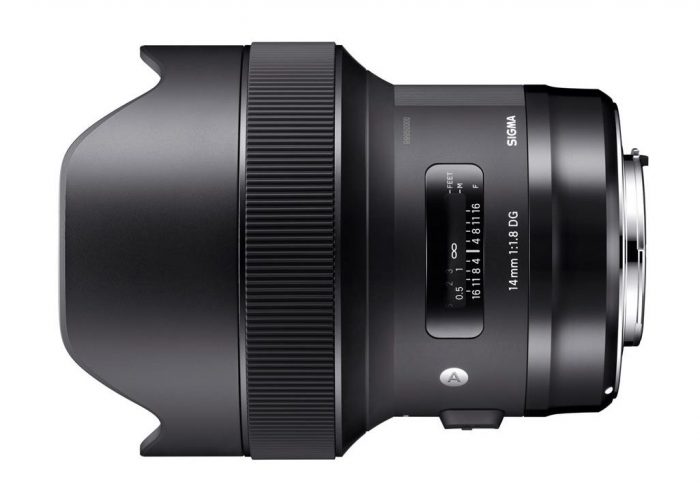 The new 14mm Art also employs the same groundbreaking aspherical element as Sigma's critically acclaimed 12-24mm f/4.0 Art lens, and of course boasts outstanding image quality and edge-to-edge sharpness. Other features include "the largest glass mold (80mm) in the industry", offering photographers an ultra-wide prime with virtually no distortion, flare or ghosting.
Three lens elements are made with FLD ("F" Low Dispersion) glass, which is equivalent to calcium fluorite in performance, and four SLD (Special Low Dispersion) glass elements, which reduce chromatic aberration. Minimum focus distance is just 10.6 inches at 14mm.
The new Sigma 14mm f/1.8 DG HSM Art lens will be available upon release in Canon EF, Nikon and Sigma mounts. Sony A7sII/FS5 or other E mount users, will have to resort to either Sigma's MC-11 EF to E adapter or Commlite, or Metabones et.al.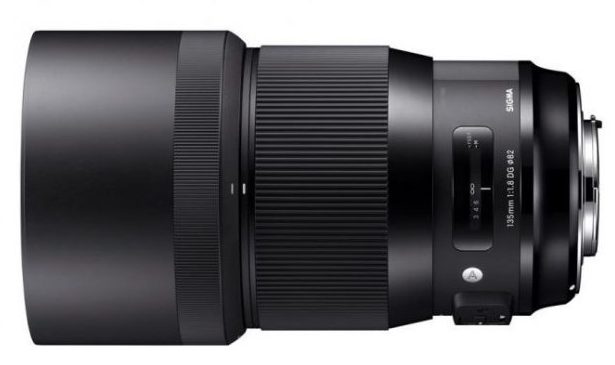 Other Sigma lenses announced at the show include a new 135mm f/1.8 DG HSM Art telephoto prime, a new re-designed 24-70mm f/2.8 DG HSM OS Art workhorse lens that will surely be quite popular not only with photographers, but also video shooters.
Last, but not least, Sigma also added the 100-400mm F5-6.3 DG HSM OS Contemporary lightweight and compact super zoom with image stabilisation to their optics arsenal.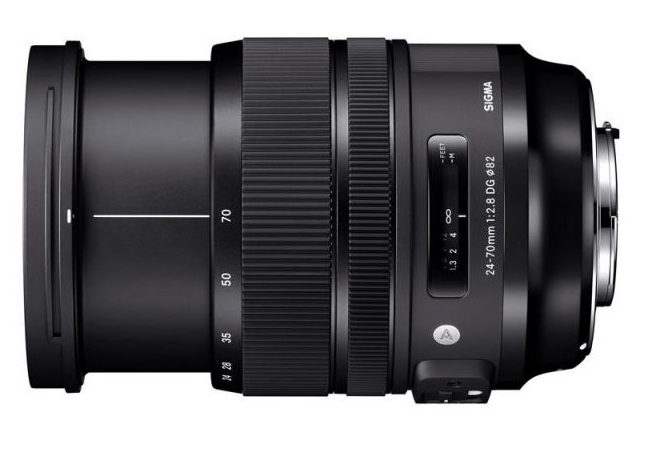 The new Sigma 24-70mm f2.8 Art zoom features a newly designed Optical Image Stabilisation and highly efficient and fast AF system. This lens has the potential to become very popular with documentary and event shooters and a decent alternative to the pretty much standard Canon EF 24-70mm f2.8L II (which doesn't have image stabilisation, but is a fantastic lens nonetheless.)
The Sigma version is also full-frame and also features three SLD (Special Low Dispersion) glass elements and four aspherical elements to reduce chromatic aberration.
The newly revamped Sigma 24-70mm F2.8 DG HSM OS Art lens will be available also in either Canon EF or Nikon mount in addition to Sigma mount.
Pricing on the new lenses has not been announced, but I have a feeling they probably will end up more affordable than their Canon counterparts and in terms of quality maybe even better in some regards. All this remains to be tested of course, but Sigma has a well proven track record of insanely good Art lenses so I won't hesitate to pick any of these and add to my collection.
Pre-orders are not available yet, but the lenses are listed on B&H and Adorama where you can sign up to be notified when the price is released and pre-orders open.
Disclaimer: As an Amazon Associate partner and participant in B&H and Adorama Affiliate programmes, we earn a small comission from each purchase made through the affiliate links listed above at no additional cost to you.
Claim your copy of DAVINCI RESOLVE - SIMPLIFIED COURSE with 50% off! Get Instant Access!