If you want to beef up your Sony A6500 camera and make it last longer throughout the shooting day, then the latest Meike MK-A6500 Pro Battery Grip might be just the perfect piece of equipment you've been looking for lately. The unit is made from high-quality rubber, can accommodate two NP-FW50 lithium batteries and comes with a remote control providing a few extra features.
The latter allows users to trigger the camera from up to 100m away along with the ability to set a delay, exposure, interval as well as the number of shots you want to take. The remote itself also supports screen lock function and lock display mode which in combination with other neat features makes it extremely convenient accessory when shooting time-lapse sequences out in the field.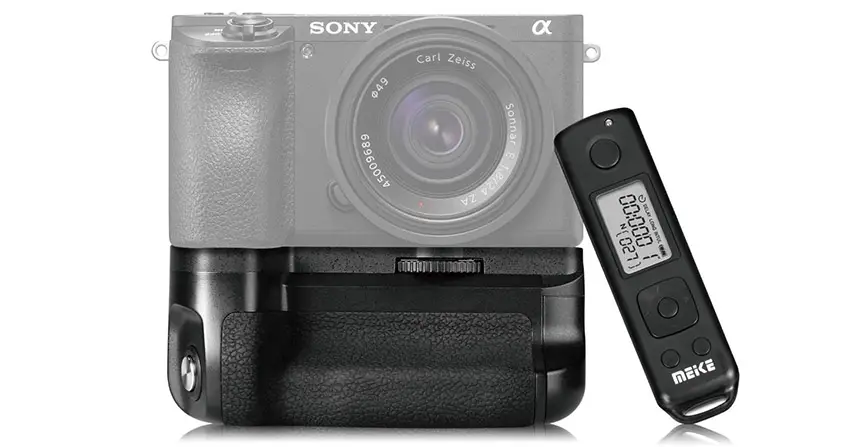 Since it's currently the only available dedicated battery grip for the Sony A6500, the Meike MK-A6500 seems to be a viable solution allowing users to effectively extend the battery life of their favorite Sony A6500 camera without using any third-party battery adapters or other bulky accessories. What's more, you can even charge both batteries placed in the grip while being attached to the camera with an external battery pack or other USB device tethered to the A6500 itself.
Keep in mind, though, that you have to use an additional cable and plug it into the multi-port on the side of the body to be able to use the buttons on the grip or the remote control which could be a deal-breaker for some users, but overall if you need the grip just to extend the battery life of your camera, it will certainly do some decent job. It's also worth noting that the Sony A6500 display will only show the status of either battery placed in the grip, but when one is drained the camera will automatically switch over to the other flawlessly.
Meike MK-A6500 Pro Battery Grip with Remote Control Highlights
Accommodates two NP-FW50 Lithium batteries

Excellent coating made with the top-class rubber for perfect feeling

Vertical shooting function

Adopts 2.4GHz wireless channel and FSK signal mode

The max distance for remote control can reach to about 100m

Supports screen lock function and lock display mode

Allows for setting delay time, exposure time, time interval and number of shots

Working voltage: 7.2V-8.4V (for grip) / 3V (for remote control)

Price: $68 on Amazon US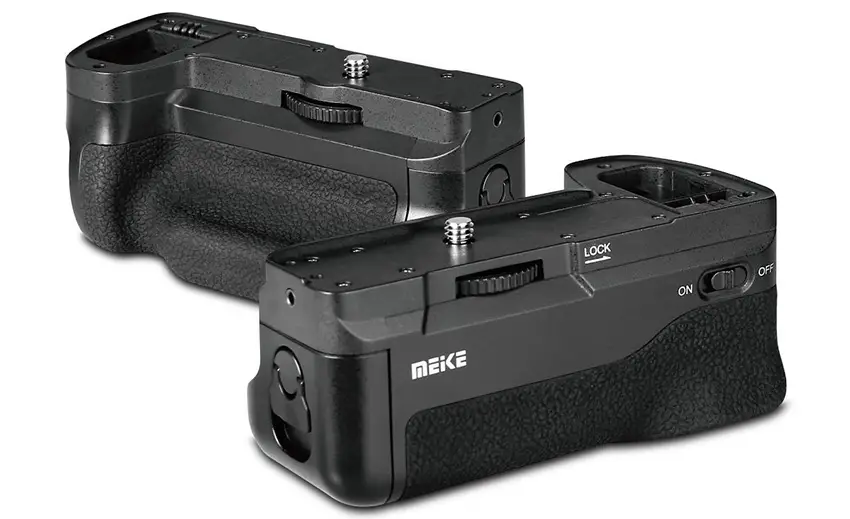 Considering that the Meike A6500 Battery Grip is not a genuine product manufactured by Sony there could be some potential issues such as random setting changes and annoying battery incompatibilities that have already been reported by some users.
Nevertheless, this accessory could be a useful add-on as a cost-effective option for some users, but it all comes to the level of your personal requirements and expectations. The brand new Meike A6500 Battery Grip is now in stock on Amazon selling for $68.
[via: SonyAlphaRumors]
Amazon US Order Link:
Meike MK-A6500 Pro Battery Grip with Remote Control 
Amazon UK Order Link:
Meike MK-A6500 Pro Battery Grip with Remote Control
Claim your copy of DAVINCI RESOLVE - SIMPLIFIED COURSE with 50% off! Get Instant Access!