Often times gimbal operators have to shoot in some gruelling conditions such as extreme heat or cold in order to get those super-smooth and gorgeous shots. However, as anyone that has shot outside with any 2-hand operated 3-axis gimbal stabilizer such as the Movi PRO or the DJI Ronin can attest to the necessity to have the proper accessories in the field.
The good people at CineMilled are known for their extended arms for the DJI Ronin gimbal, which accommodates longer cameras such as the Sony FS700 amongst others, have recently developed some new accessories, which may seem like a small detail, but can make all the difference in the real world.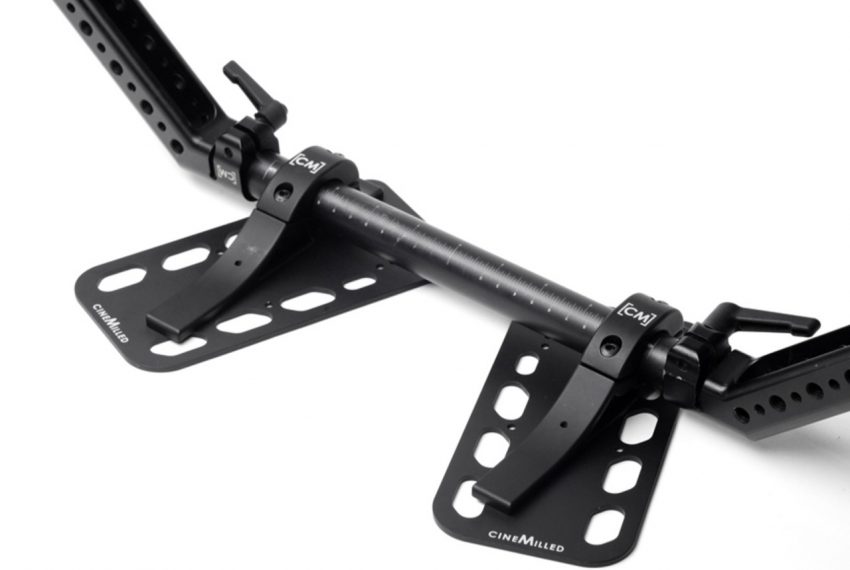 CineMilled have some new "shoes" for their gimbal ring feet, which have been designed to accommodate operators to be able to set down their gimbal in between long take outdoors regardless of terrain.
Bringing new practicality to you CineMilled Pro Ring, MoVI ring or you newer DJI ring for the Ronin gimbal, the new All Terrain Feet from CineMilled will make a lot of action sport/wildlife shooters very happy.
Having a gimbal ring around your 3-axis stabilizer is really helpful despite the fact that it does add some more weight during shots. Where you don't have a stand and you might be in all kinda of terrain like the desert, dunes, sandy beaches, snow or soft dirt.
Now you can safely put the gimbal down and make the changes you need (add a filter, swap a lens, re-balance) and continue to get the shots you need to bring you creativity to life no matter where you are!
The All Terrain Shoes can be mounted in 3 different positions, giving you the choice how to best support your payload. You can get them directly from CineMilled for just $20 here.
[via Cinescopophilia]
Disclaimer: As an Amazon Associate partner and participant in B&H and Adorama Affiliate programmes, we earn a small comission from each purchase made through the affiliate links listed above at no additional cost to you.
Claim your copy of DAVINCI RESOLVE - SIMPLIFIED COURSE with 50% off! Get Instant Access!