It is no secret that the battery life on the Sony a7SII, A7s, or A7R II or any Sony camera using the tiny NP-FW50 battery is pretty atrocious. Some A7R II users weren't too happy with the recent announcement of the new top dog Sony A9 camera, which finally uses much bigger (2.2x bigger) batteries – called the NP-FZ1000 series.
The good news today is that Sony have actually (and a bit out of left field) come up with their own solution to extend the battery life on A7, RX10 II and A6300/A6500 cameras.
Sony looks like has been taking some clues from Atomos and their Power Station, which uses NP-F style L series Sony batteries to power externally small compact cameras and Atomos recorders, for their new battery adapter.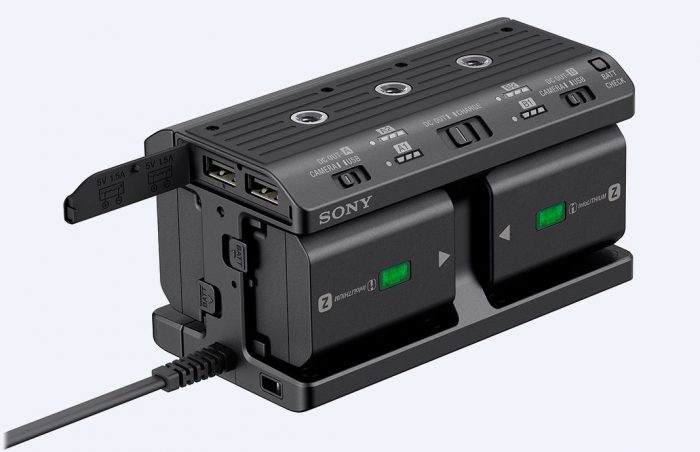 The Sony NPA-MQZ1K multi-battery adapter/charger can charge 4 x Z series batteries or be used as a power bank for a Sony A7 or A6500 camera – giving users power for full day and some more.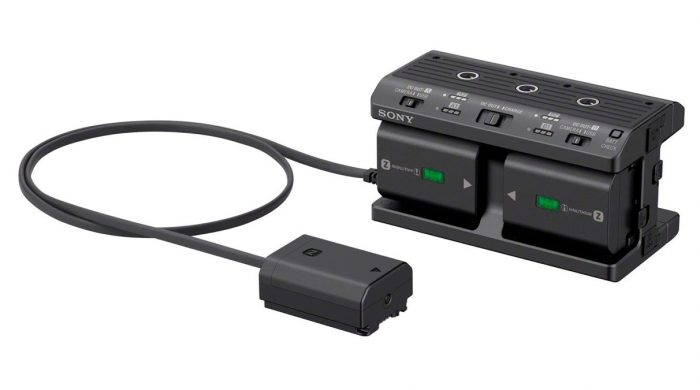 Basically any Sony camera that uses the puny NP-FW50 batteries that the A7sII uses can benefit from the new A9 accessory thanks to the included dummy NP-FW50 adapter that inserts into the A7sII battery compartment (for example).
The Sony multi-battery charger/adapter also features 2 x USB ports for charging accessories. Camera/USB selector enables switching between DC OUT destinations to let you choose to supply electrical power to either the camera body or other electronic devices connected via USB ports.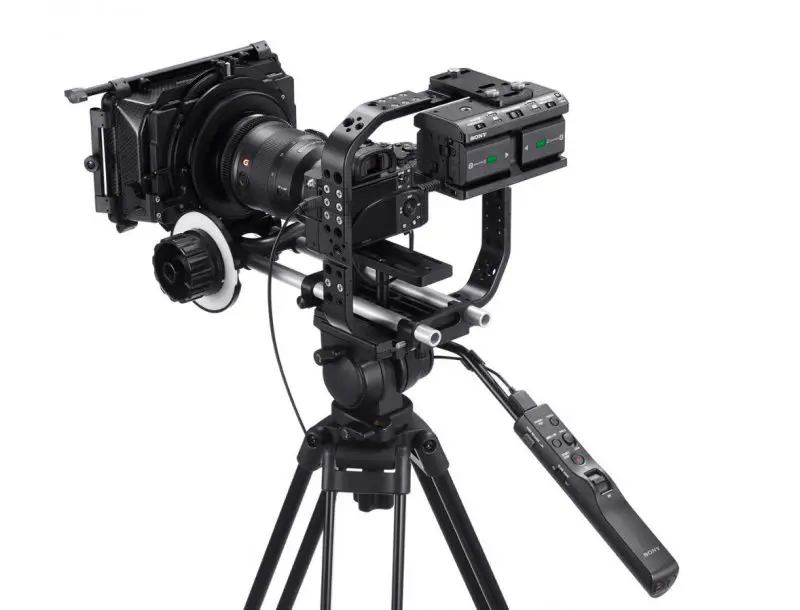 This adapter won't let you charge NP-FW50 batteries though, but will charge 4 x Z series batteries (which go in the new a9) for about 8 hours. The NPA-MQZ1K charger/adapter works in a similar way to normal Sony chargers in the sense that you either charge the batteries or supply DC-OUT power out to a camera, but not both at the same time.
The new adapter costs $400 but it does include 2 x Z series batteries making the package more attractive. Pre-orders are available from Adorama and B&H here. Learn more from Sony here.
Claim your copy of DAVINCI RESOLVE - SIMPLIFIED COURSE with 50% off! Get Instant Access!