Teradek today announced a series of new products that greatly simplify and enhance the iOS monitoring workflow for cinematographers. From app to access point, Teradek's Link, VUER app, and Serv products rethink the on set monitoring workflow and introduce a unified solution. In case you missed the previous Teradek announcement about the company's latest HD and 4K HEVC (H.265) Encoding/Decoding Systems, you can check out our post here.
iOS Monitoring for the Entire Crew
The Serv platform brings high definition real-time video monitoring to iPhones and iPads over WiFi. At just 4 frames of delay, every critical member of your crew can view what is being shot without crowding around video village or requiring a heavy director's monitor kit.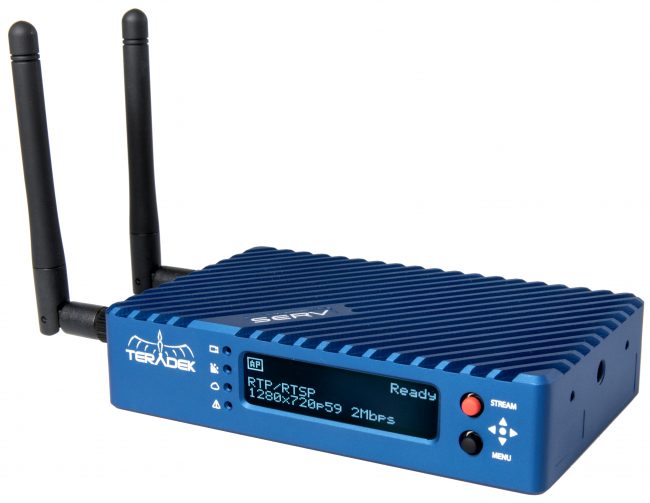 Serv and Serv Pro can be mounted on-camera or at video village and offer up to 300ft of range using their built-in WiFi access points or much further distances when connected to a WiFi access point.

The HDMI only Serv model supports up to 4 iOS devices at one time, while the dual input Serv Pro can stream to more than 10 iOS devices in high definition.
Turning an iPad into a Director's Monitor
To get the most out of Serv, Teradek developed VUER, a free iOS application that gives users unprecedented insight into their live video feeds. With a built-in histogram, false colour, focus peaking, waveform monitor and vectorscope, digging into the details of your video feeds has never been easier. Also included with the app is a frame grab and compare tool, anamorphic de-squeeze, integration with Pomfort LiveGrade (LUTs), and much more.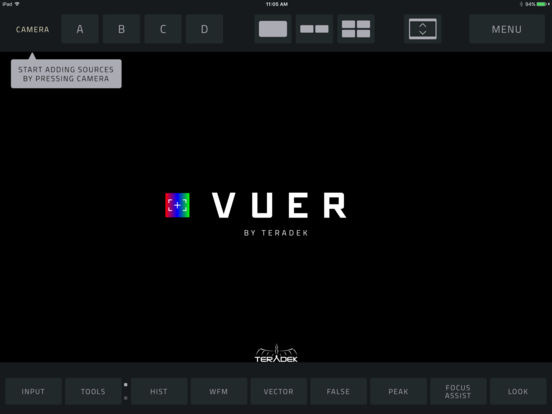 For multi-camera productions, the Teradek VUER app can support up to 4 live video feeds from any combination of Serv and Cube devices. Each feed maintains the same 4 frame latency and allows independent use of VUER's toolset, giving you fine control over the information displayed on each feed.
VUER is available through the App Store now.
A WiFi Access Point for the Video World
To connect Serv and VUER with maximum range and reliability, Teradek designed Link, the world's first high performance 802.11ac WiFi access point built for the video industry. Housed in an aluminium chassis with a variety of clever mounting options, Link fits seamlessly onto DIT carts, light stands, and just about anywhere on set.
With a range of up to 1,000 feet, Link offers plenty of room for users to operate on both the 2.4 Ghz and 5 Ghz bands with Teradek encoders, mobile phones, and personal laptops.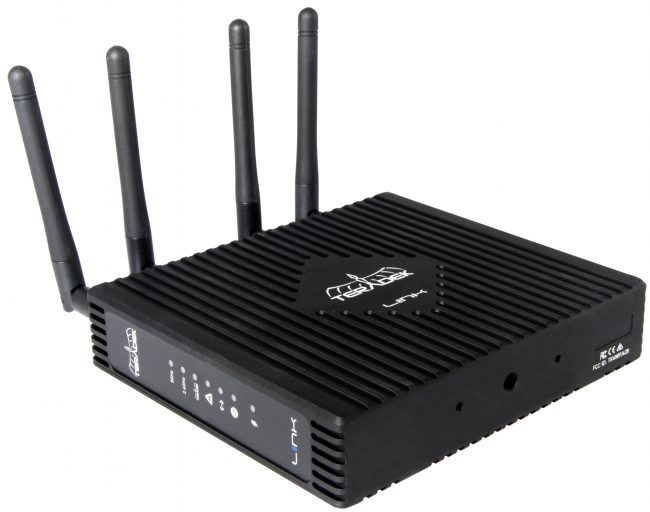 To keep the system powered in more remote areas, Teradek has included either a V-mount or Gold-mount battery adapter.Yet, Link is more than just a simple WiFi access point, it's also a bonded network router. By aggregating bandwidth from Ethernet and several 3G/4G/LTE modems, Link allows you to access the Internet from even the most remote locations at reliable connection speeds.

Perfect for getting content back to the studio or to a client as soon as a shoot wraps, Link's bonding capability is the first of its kind for productions on the move.
Teradek's Link, Serv, and VUER will be on display at NAB in Las Vegas, Nevada on April 24 – 27 in booth: C6025.
[via Teradek]
Disclaimer: As an Amazon Associate partner and participant in B&H and Adorama Affiliate programmes, we earn a small comission from each purchase made through the affiliate links listed above at no additional cost to you.
Claim your copy of DAVINCI RESOLVE - SIMPLIFIED COURSE with 50% off! Get Instant Access!