Not that long ago AMD made a huge splash in the industry with the release of its budget-oriented, yet extremely efficient multi-core Ryzen AM4 processor that manages to stack up against some of the top-tier Intel processors costing three times more while delivering the same (if not better) performance for a fraction of the cost.
It seems that the company continues its aggressive foray with another enticing product showcased at the ongoing NAB trade show in Las Vegas. Billed as the world's first dual-GPU graphics card designed for professionals, the Polaris-architecture-based Radeon Pro Duo claims performance up to double that of competing cards.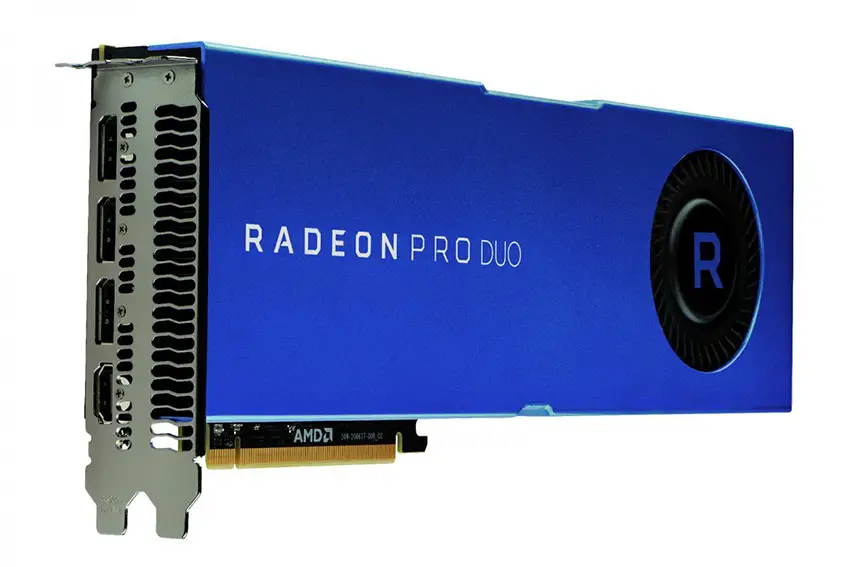 Built on the capabilities of the Radeon Pro WX 7100 and operating at a max power of 250W, the Radeon Pro Duo is equipped with 32GB of ultra-fast GDDR5 memory while boasting a total of 72 compute units (4608 stream processors) for a combined performance of up to 11.45 TFLOPS of single-precision compute performance on one board and twice the geometry throughput of the Radeon Pro WX 7100.
With this impressive hardware specifications, the Radeon Pro Duo enables professionals to work up to four 4K monitors at 60Hz, drive the latest 8K single monitor display at 30Hz using a single cable, or drive an 8K display at 60Hz using a dual cable solution. What's more, the Radeon Pro Duo's proprietary dual-GPU design allow users to do smooth multitasking between applications by committing GPU resources to each application without any performance sacrifices.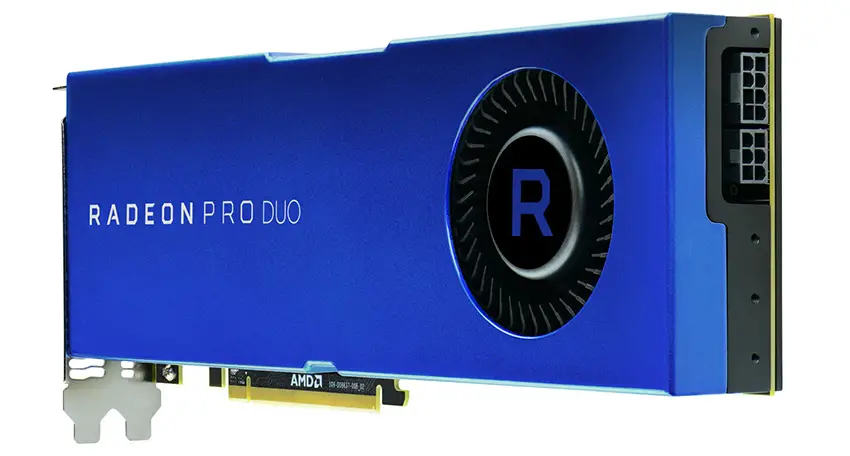 Users can expect dramatically increased performance and speeding through tasks particularly with those professional applications that support multiple GPUs. AMD claims that the Polaris-based dual-GPU graphics card delivers up to two times faster performance compared to the Radeon Pro WX 7100 and up to two times faster performance than the closest competing professional graphics card.
It would be interesting to see a real-world comparison between the AMD's dual-GPU competitor and other rivals such as the NVIDIA Quadro series or GTX 1080 Ti, but for now, we can only guess. In the meantime, the Radeon Pro Duo is expected to hit the shelves at the end of May selling for $999.
[source: AMD]
Claim your copy of DAVINCI RESOLVE - SIMPLIFIED COURSE with 50% off! Get Instant Access!