NAB 2017 may be over, but there's more exciting new gear that may very well be of interest to a lot of you out there. Lens manufacturers (and other camera accessories makers) are paying close attention to the rising popularity of Sony APS-C and full-frame mirrorless cameras such as the Sony A7s II and the more compact Sony a6500. Big players such as Zeiss and Fujifilm now have dedicated lens line-ups for E mount (Batis, and the Fujinon MK Series Cine Zooms respectively), and smaller manufacturers are not far behind.
SLR Magic have been making awesome and compact lenses predominantly for the Micro Four Thirds in addition to some new PL APO lenses for video shooters with a bit deeper pockets, and recently started manufacturing full-frame E mount lenses for the Sony alpha cameras.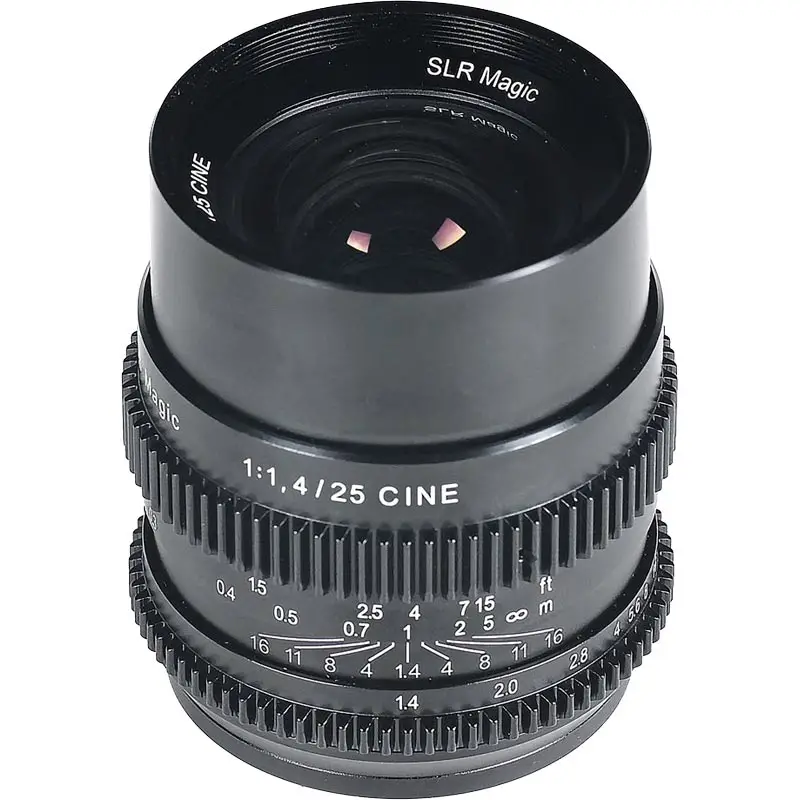 At NAB 2017, SLR Magic added another full frame lens to their growing E mount lineup (which includes a 35mm f1.2, and a 50mm f1.1) – the SLR Magic CINE 25mm f/1.4 wide angle lens. The field of view of the new SLR Magic CINE 25mm F1.4 opens up many new creative composition opportunities, particularly in the fields of interior, architectural and landscape cinematography and photography.
The compact size of the SLR Magic CINE 25mm F1.4 wide angle lens also makes it a good choice of lens to be used with gimbals. The design and build of the SLR Magic CINE 25mm F1.4 is true to the rest of the SLR Magic Cine lineup therefore – solid and reliable.
SLR Magic is currently looking for volunteers to test the SLR MAGIC CINE 25mm F1.4 E mount lens at a special price. If interested:
1 ) Send an email to [email protected] with the subject " SLR MAGIC CINE 25mm F1.4 lens volunteer + (your name)".
2 ) Include sample videos/photos or link to photo/video reviews you have done in the past.
The new SLR Magic CINE 25mm F1.4 is currently priced at $399 US will be available from authorized SLR Magic dealers by the end of May, 2017.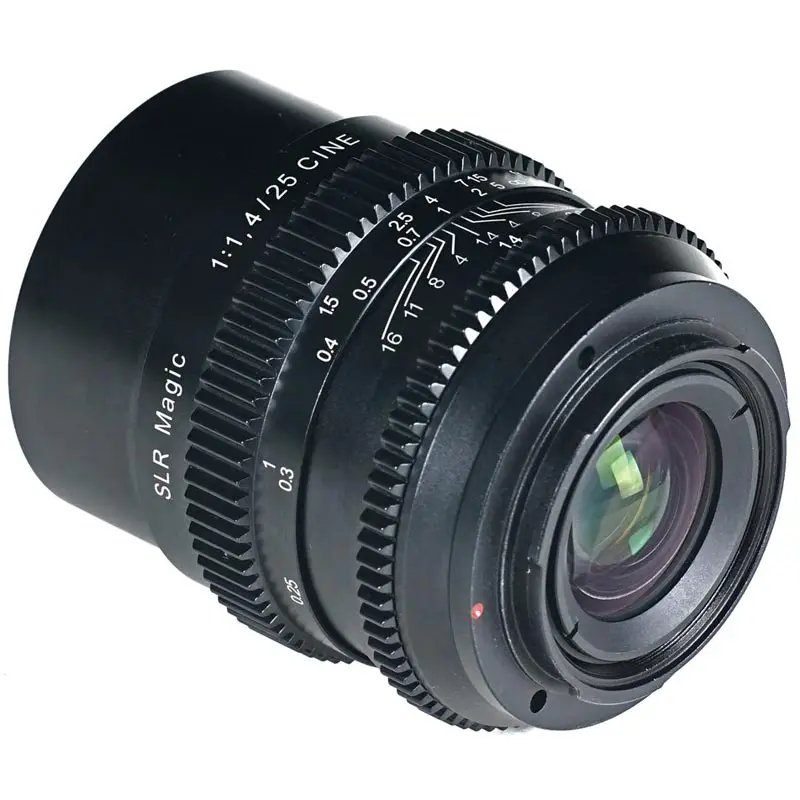 SLR Magic CINE 25mm f/1.4 Specifications
Lens Mount: Sony E mount
Compatible Cameras: FE Full-Frame/APS-C E mount

Sony A7sII / A7 / A7R II
a6500, a6300 and more
Sony FS5/FS7/FS700 and more

Optical Design:
Distance range:

0.25m to ∞, combined scale meter/feet

Aperture:

Manually controlled diaphragm, 13 aperture blades, Lowest value 16.

Filter Mount:

Internal thread for 52mm filter; filter mount does not rotate.

Surface Finish:
Dimensions:

Length to bayonet mount: approx. 78.40mm (approx. 3.05 in)
Largest diameter: approx. 64.64mm (approx. 2.54 in)

Weight: approx. 520g (approx. 18.34 oz)
SLR Magic also announced a new compact anamorphic adapter called the Anamorphot 1.33x 40. The new Anamorphot 1.33x lens adapter has been designed for 16×9 native sensors, such as the sensors in the Sony Alpha line.
The new SLR Magic Anamorphot 1.33x 40 is compatible with the two SLR Magic E-mount lenses: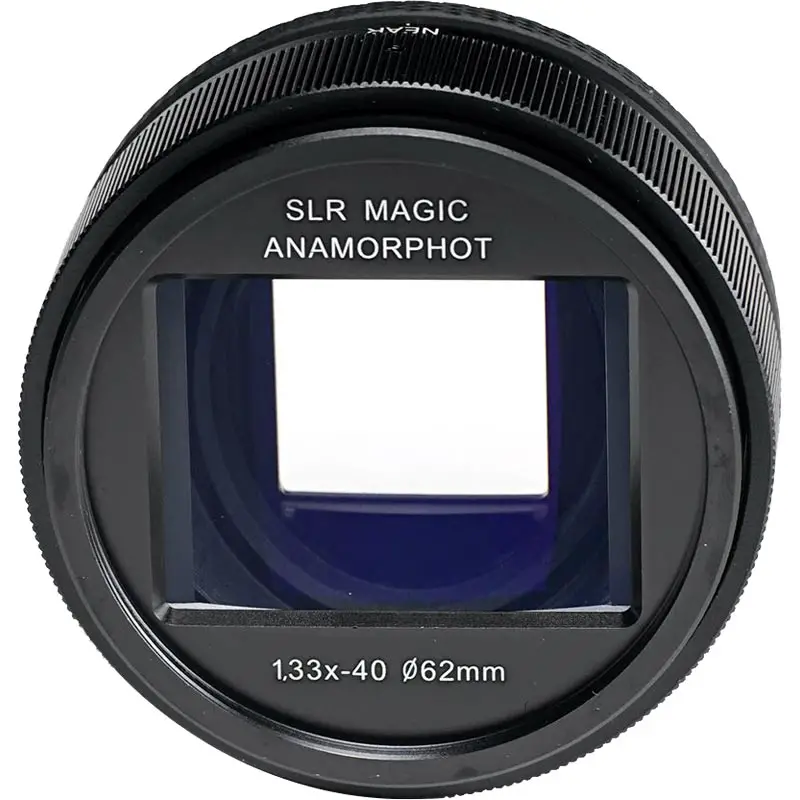 SLR Magic Anamorphot 1.33x 40 Details:
1.33x Anamorphic Squeeze
Creates 2.35:1 Images on 16:9 Sensors
Focus range: Normal mode 3 ft – infinity
Near mode: 2 ft
Mounts to Lenses with 52mm Front Thread
Front filter thread: 62mm
Rear filter thread: 52mm
Length: approx.: 4.41mm (approx. 1.74in)
Largest diameter: approx. 75.00mm (approx. 2.95in)
Weight: 250g (8.89oz)
The new SLR Magic Anamorphot 1.33x 40 Compact Anamorphic adapter is currently listed at B&H for $499 with expected delivery in mid May.
Claim your copy of DAVINCI RESOLVE - SIMPLIFIED COURSE with 50% off! Get Instant Access!