Fujifilm have been really busy lately working on a couple of new budget cine lenses they announced earlier today. The new MK Series Fujinon 18-55mm T2.9 and upcoming MK 50-135mm T2.9 are designed for Sony FS7 II and other Super 35 sensor E mount cameras like the Sony PXW-FS5 and FS7 OG for example. the MK 18-55mm T2.9 will be released first, with shipments supposed to start next month, while the 50-135mm T2.9 will arrive sometime in the Summer.
It's worth to mention that at this point these lenses will only be available in E mount – so Canon/RED and MFT mount shooters, sorry – I guess Fujifilm are firm believers in the popularity of the Sony FS7 and new FS7 II, and I don't blame them really.
Canon have a strong foothold in the EF zoom range, especially their highly respected cine zooms (which ain't cheap for sure) and have also recently released a budget oriented 18-80mm T4.4 EF lens aimed at C300 mark II owners, so I guess it makes sense for Fuji to explore the burgeoning E mount market.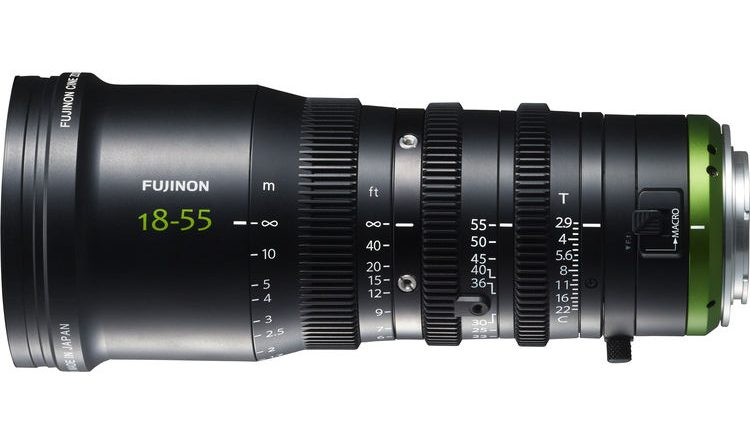 Sure, there would be those who'd prefer a PL version too, but that market is way too crowded and Fuji have enough lenses there already – plus there's that Zeiss 21-100mm T2.9 as well so…
Anyway, these new MK Series Fujinon lenses look like quite a bargain at $3,799 a pop (or around €3,600 in Europa) given their compact size and weight (206mm and only 980 grams, or 2.16 lbs)!
The new Fujinon 18-55mm T2.9 also appears to strike a decent balance between size/range and price and when you factor in the fact that it holds the T2.9 max aperture throughout the zoom range; it is parfocal and also appears to not exhibit focus breathing, it makes an FS5 owner wonder – is this the "one" docu lens I have been waiting for all my life?
Here's some official footage shot with the Fujinon CINE MK 18-55mm T2.9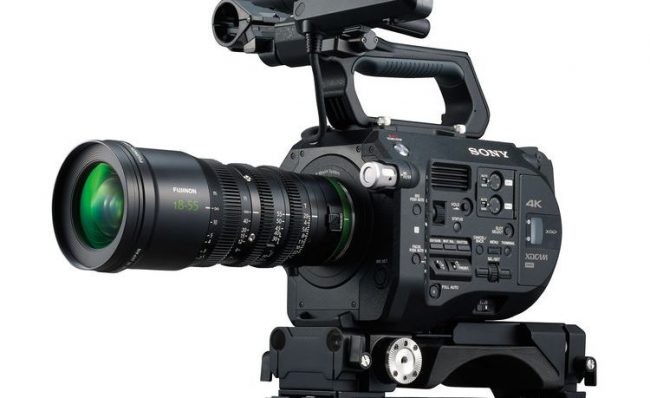 Fujinon MK Series 18-55mm T2.9 Highlights
Designed for Super35/APS-C format sensors
Exclusive for Sony E mount (for now)
No breathing, parfocal, no focus shift on axis
Long focus throw – 200 degrees
Independent, manual, 0.8 pitch geared Iris, Zoom and Focus rings
Lightweight & Compact – 980 grams/2.16 lbs
85mm front / 9 blade aperture
Macro function and back focus adjustment
Fuji X mount versions to hit by end of year
Colour-matched to 19-90mm/20-120mm Cabrio & other Fuji cine lenses
"The rapid growth in popularity of content produced by emerging cinematographers has expanded the use of cinema and digital photographic cameras," said Tom Fletcher, Director of Sales, Optical Devices Division of FUJIFILM.
The new Fujinon Cine MK 18-55mm t2.9 and 50-135mm T2.9 also feature a well-balanced 200-degree focus rotation (for some a really nice distance – not too short ie. stills lens, and also not too long – 300+ degrees as on some cine lenses, which for single operators is quite a pain). Axis shift while zooming is also a thing of the past with these new lenses.
"And the heightened need for programming has, in turn, boosted demand for high-performance cinema lenses, which are ideal to achieve a shallow depth-of-field and a beautiful bokeh.

However, since they are typically large, heavy and expensive, those involved in online and other lower cost productions often opt for interchangeable lenses for digital cameras, which have been more affordable and mobile.

The problem is that interchangeable lenses for digital cameras are designed primarily for shooting stills, and therefore prone to focus shift and optical axis shift while zooming."
Here is also some more official footage shot by Philip Bloom with the new Fujinon Cine MK 18-55mm T2.9 and the Sony FS5.
And some behind the scenes:
Fujinon MK Series Specifications
Model name
FUJINON MK18-55mm T2.9
FUJINON MK50-135mm T2.9 (under development)
Focal length
18-55mm
50-135mm
Zoom ratio
3.0 x
2.7 x
F-No.
F2.75
F2.75
T-No.
T2.9
T2.9
Image size
24.84mm x 13.97mm(φ28.5mm)
24.84mm x 13.97mm(φ28.5mm)
Minimum Object Distance (M.O.D.)
0.85m/2ft 9in
(0.38m/1ft 2.9in in the macro mode)
1.2m/3ft 11in
(0.85m/2ft 9in in the macro mode)
Object dimensions (at M.O.D.)
[Horizontal x Vertical] 16:9 aspect ratio
18mm : 924mm x 520mm
55mm : 291mm x 164mm
50mm : 534mm x 300mm
135mm : 196mm x 110mm
Angle of view [Horizontal x Vertical]
16:9 aspect ratio
18mm : 69.2°x 42.4°
55mm : 25.5°x 14.5°
50mm : 27.9° x 15.9°
135mm : 10.5° x 5.9°
Number of iris blades
9
9
Filter diameter
82mm
82mm
Front diameter
85mm
85mm
Length
206.3mm
206.3mm
Weight (approximate)
980g
980g
Lens mount
E mount
E mount
This "budget" cine zoom market is getting a bit crowded now that Fuji has jumped in with 2 lenses, and they even have the previously announced (last year) XK6 20-120mm T3.5 PL zoom, with other big players such as Zeiss and Canon forking out big marketing money to get their latest "one lens for docu" style glass in front of as many people as possible.
And that's not necessarily a bad thing for us – the people who are supposed to be buying these lenses – as we can clearly see that the price is certainly becoming more and more appealing now that the $4K barrier has been crossed. Don't forget that Sony also have their new "more ENG oriented, and similarly priced" 18-110 f4 OSS lens, that works as a killer combo when paired with the new FS7 II…
I have not seen it in the flesh yet, even though I think it was somewhere hidden and kept under a lock and tarp at the BSC Expo a few weeks back, but I am sure the MK 18-55mm T2.9 will put a smile on quite a few people's faces, especially those working in more cinematic-oriented and higher end documentary work and corporate work.
Sure, you won't get any AF or anything auto related, there is no Image Stabilisation, and the focal range is limiting on the long end, but for less than 4 grand at the moment you get a proper cine lens; I'd say this is as good as it gets. For the moment.
I can't wait to visit BVE next week in London and (hopefully) get a chance to play with this lens in person.
Pre-order links:
Fujinon MK 18-55mm T2.9 Lens – $3,799 (B&H / Adorama)
Fujinon MK 50-135mm T2.9 Lens – $3,799 (B&H / Adorama)
Disclaimer: As an Amazon Associate partner and participant in B&H and Adorama Affiliate programmes, we earn a small comission from each purchase made through the affiliate links listed above at no additional cost to you.
Claim your copy of DAVINCI RESOLVE - SIMPLIFIED COURSE with 50% off! Get Instant Access!