Getting your media organized for the edit can be a cumbersome task. However, thanks to media management apps like Kyno from Lesspain Software, the experience can be streamlined. Kyno is a media management, screening, logging, organisation and transcoding toolset for anyone working with video and images. It supports a wide variety of industry-standard formats and integrates seamlessly with Adobe Premiere Pro and Apple's Final Cut Pro X. Developed by Lesspain Software, the latest update Kyno version 1.3 delivers a wide range of tool improvements based on community feedback.
These include usability improvements such as accessible keyboard shortcuts, a more flexible Adobe Premiere Pro integration, and a number of performance enhancements in speed and stability.
For those not familiar with Kyno, better to take a look at the video below, which applies to previous versions, but is still relevant as to what the software can do for your productions.
"Kyno 1.3 is a productivity infusion for our users. There are enhancements all across the board in the areas of transcoding, batch renaming, Premiere Pro integration and filtering and much improved keyboard support for our power-users. Much of these improvements are driven by feedback from our brilliant user community, for which we are very grateful." – Robert Krüger, Managing Partner at Lesspain Software.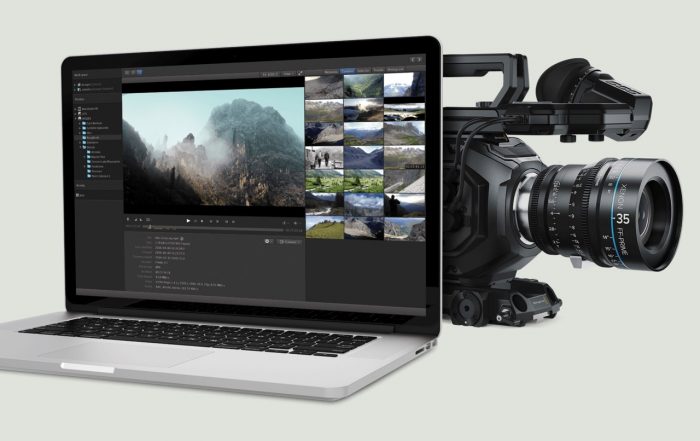 Kyno 1.3 Update – What's New:
Usability improvements:
Kyno 1.3 extends usability functions across multiple workflows, creating easier access to Kyno's most commonly used tools:
Shortcuts – New keyboard shortcuts allow for faster workflows, enabling users to quickly send files to Final Cut Pro or Premiere Pro, export to Excel, toggle drill-down, shift between different viewpoints and more
Transcoding – The dialogs for renaming and transcoding single files have been extended, giving users the full range of presets and variables as batch operations
Batch tagging – Shot lists can now be built in parallel to marking frames for still export
Filters – Users can now filter material based on scene, shot, take and more descriptive metadata fields
Adobe Premiere Pro integration updates:
Kyno 1.3's adds new features to increase the flexibility of its Premiere Pro integration:
Exports – Sub-clips can now be used as duration markers in Premiere Pro. This offers a great new option for a smooth workflow for Premiere users who use markers to organize their editing projects
Round-tripping – When re-importing XML, all contained metadata fields are automatically added to Kyno metadata. This allows people to use metadata, added during their editing project, to be used in Kyno workflows such as batch still frame or Excel shot list export
Performance enhancements:
Kyno 1.3 delivers significantly improved performance when slow drives or network drives are connected:
Pre-analyze content – Kyno 1.3 includes the option to generate content tab thumbnails in advance, speeding up the screening and logging of footage
Cached data – Thumbnails and technical metadata now remain intact when moving files around within Kyno.
Metadata – Exported subclips inherit all descriptive metadata from the original clip, making team workflows (often based on pre-edit material) more efficient
Presets – Selection of the most recently used conversion presets has been streamlined
Fixes:
We hunted down a bug that caused performance issues when quickly switching through clips in the detail view
Images were sometimes rendered too small with line-artefacts which should now be fixed
Fixed a problem that caused drill-down not to be activated automatically when connecting an SD card from a camera
Eliminated a bug that caused the jobs-list to be broken after hitting "Remove Finished"
Fixed playback problems of TS files with a rare layout of audio streams (0 channels in audio stream)
File timestamps were sometimes not set correctly when copying or transcoding, now they should always be set as intended
Fixed a rare problem that wouldn't let the transcoding start by clicking the "Start" button
Full screen controls were buggy sometimes, especially when navigating to the next clip
Fixed an issue that made transcoding of M4V/MOV files fail when they contained two video streams, common for some clips created with FCPX
Fixed a rare application crash that occurred during transcoding
Sub-clips with identical names no longer overwrite each other when exported to Premiere Pro
The Delete key wasn't doing what it's meant to, now it does indeed delete the selected item(s)
Up/Down Arrow key sets cursor correctly to the beginning and end of the text field
New Keyboard Shortcuts:
There's a lot of new keyboard shortcuts in Kyno 1.3. They're also consistently displayed in menus and context menus so you can learn them on the go. Here's the list of new ones:
Rating: 1..5
Reject: –
Reset rating: 0
Activate detail view and focus metadata form: Cmd-Alt-M
Focus first field in metadata form: 2x Cmd-Alt-M
Focus player when inside metadata input field: Escape
Activate detail view and focus player: Cmd-Alt-P
Activate and focus list/thumbnail view: Cmd-Alt-L
Focus device/directory navigator: Cmd-Alt-N
Previous item: Cmd-Alt-Left (on top of Cmd-Left, helpful if cursor is inside an input field)
Next item: Cmd-Alt-Right (on top of Cmd-Right, helpful if cursor is inside an input field)
Last used transcoding preset: Cmd-E
Toggle drilldown mode: Cmd-Shift-D
Zoom in/out in thumbnail view: Cmd-+ / Cmd–
Show in Finder: Alt-Shift-F
Excel export: Cmd-Shift-X
Send to Premiere: Cmd-Shift-P
Send to Final Cut: Cmd-Shift-F
Create Report in list/thumbnail mode: Cmd-Shift-I
Although Kyno has so far been a Mac-exclusive app, Kyno are now announcing that a Windows version is in development. The application is currently undergoing closed-beta testing.
Sign up here if you wish to join the Kyno for Windows Beta program.
Kyno 1.3 is available for a 14-day trial and purchase at kyno.software. Current users will be notified of an available automatic update.
Kyno are also running a Summer promo, which gets you 25% off the regular £139 price down to a more manageable £104 inc VAT.
Claim your copy of DAVINCI RESOLVE 16 - SIMPLIFIED COURSE with 50% off! Get Instant Access!